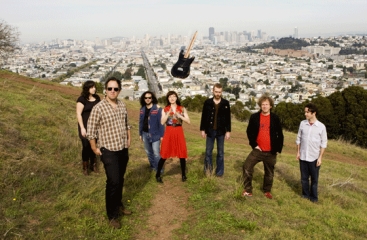 It seems ironic how the age of "hippies" coincided with some of the most groundbreaking usages of production in music. In an era associated with peace, love, and psychedelics, the aspects of intricacy and innovation are often overlooked since associating love-children and technical achievements appears to contradict itself based on stereotypes alone. Documentaries primarily highlight the negative enforcement of hippies, most footage portraying them as sitting lazily alongside the sidewalks of San Francisco as they exhaled a variety of entertainment. These were real examples, but they were a far cry from the artists that appealed to the hippie movement but refused to confine themselves to a niche so detrimental to their image. Image was something not valued nearly as much as it is today though, and many of these artists looked only at their music as a representation of their worth. It may sound obnoxiously linear to omit sociological standards for the sake of art, but it is certainly defensible when it results in several stylistic and technological innovations that went on to influence subsequent decades of music. For all the political strain that they caused, that hippies are associated more commonly with great music and feel-good endeavors than government interference is indicative of their importance in latter art. After all, regardless of whether it is in a positive or negative light, a historical group is unlikely to ever make such a simultaneous impact on artistic and political systems again.
When I wrote about Ezra Feinberg's inclusion in another project, Piano Magic, I was struck by the group's stylized fusion of post-rock and electronic pop. They had released nearly a dozen full-lengths at the time, and they maintained an impressive composure that saw a slight stylistic tweak on each album envelop into a stylistic breakthrough that took place over the course of a decade. Feinberg only collaborated with Piano Magic shortly, but it provided him with visible experience that shows on Citay's third album, Dream Get Together. The type of gradual stylistic evolution that occurred for Piano Magic is very similar to the development of Citay, a project that shows no reluctance to indulge in the "studio excess" that frontman Feinberg found only natural to incorporate. It would be easy to sort Citay under the "hippie revival" status that so many contemporary folk artists seem familiar with, but prior knowledge of Feinberg's past work will result in the comprehension of Dream Get Together as a progressive and relevant achievement, rather than one restrained by entities of the past. Considering that their second album, Little Kingdom, was a guitar-based album that saw layers upon layers of it being strained over psychedelic synth-tinged ambiance, the steps forward on Dream Get Together culminate in a desire for stylistic multifariousness and DIY nostalgia. Here, Feinberg shows a phenomenally improved vision by keeping these desires evident.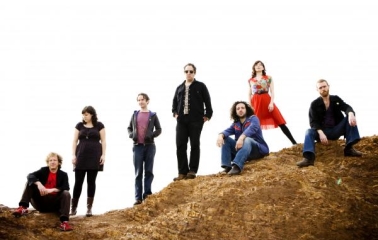 Plenty of San Francisco-based bands wear the likes of Led Zeppelin, ELO, or any '70s rock staple on their sleeves, and this often results in more imitation than preferred. Dream Get Together is remarkably unique effort in that regard, as it manages to take certain concepts from nostalgic favorites without making the relevance discoverable. The songs sound sparkling new as a result, much in the same way great ELO tracks are enjoyable in their own right despite touting a blatant Beatles fetish. Feinberg usually helms this expanding sound of psychedelia, southern-rock, and prog-rock with his own acoustical scope, his guitar being backed by louder and more raucous ones that create cohesion rather than disarray. It is one of the many ironic achievements on Dream Get Together that makes Citay's third album their most memorable yet. Although they sound less bound to atmosphere, Feinberg and company have constructed an excellent pop record that re . The "studio excess" does not pertain to electronic experimentation or sampled loops, but rather a re-interpretation of an older sound ignited by a similar arsenal of instruments that is enhanced by modernistic ideologies and tools. It also helps that Dream Get Together is a more lighthearted affair, its cover depicting an air balloon traveling over a balmy sea. The mood is more serene and confident, with a song like the self-titled cut bringing back joyous '70s southern-rock in the vein of the Allman Brothers with shimmering guitars and radiant backing harmonies.
"Two hands out the window, two hands shifting gears," Feinberg sings. "Next thing you know, we're gonna be reelin' in the years." The album's title indicates a consistent theme. "Dream get together on a warm sunny night," he says throughout the self-titled cut, successfully capturing that night-in-paradise feel that artists like Bruce Springsteen have made popular. This feeling of utopia is also echoed by influences like Electric Light Orchestra, whose classic and conceptual Eldorado revolved around Wizard of Oz-like fantasy world. Jeff Lynne helmed that album with some amazing production, and Citay's Dream Get Together sees brilliance in that department as well with Tim Green. His production shows in the coherence of gems like this and "Mirror Kisses", which beautifully plays with soft acoustic strums and male-female duets. Its tone is reminiscent of a Celtic lullaby, similar to the forays that Led Zeppelin took. The partnership of Feinberg's excellent and maturing songwriting and Green's suitably harmonious production provides for a great album. Dream Get Together is certainly one of those releases that gets a band significant notice, not only for its accessibility but also its intricate vision and scope. This one already plays like a easy-listening classic.
——————————————————————————————
——————————————————————————————
——————————————————————————————
——————————————————————————————