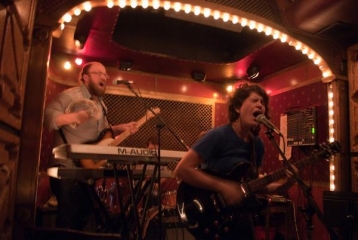 In one of New Orleans' few instances where sports reigned over music, the super bowl has cast many into a week-long, universalized hangover. It permits locals to do, well, whatever they want as long as it is celebratory of the Saints. Even after its recent natural disasters, New Orleans is unarguably one of the most passionate and culturally thriving cities in the US. This is why such a reaction should not be surprising. If something "picks up" in New Orleans – whether it is a football team or musical movement – the locals feel indebted to its success and honored to be a part of it. This ideology has made for very close-knit communities among local niches, which to music fans is most identifiable in the genres of jazz and funk. It is not like most states on either coast, where rock and hip-hop continue to be the most influential styles among our youth. Although New Orleans has certainly impressed with a stellar hip-hop scene (Cash Money Records), most locals are too proud of their roots to let a new movement overshadow New Orleans' unique musical identity. Styles will continue to emerge, propagate, and influence, but few other places have a history as rich as New Orleans. It would be impossible for such a historical influence to become obsolete.
A proud native of New Orleans, Blair stands out both visually and stylistically (you may remember I did a feature on her debut release, Pluto, in 2007). A petite white girl with a guitar is not going to demand the immediate presence that a voluptuous lounge singer or music ensemble would, especially in a place like New Orleans where one is catering to those accustomed to music with a rich African-American context. While it is not deemed necessary, there is certainly a disadvantage to attempting rock music in New Orleans. If there is no blues, funk, or jazz implemented, then there is a good chance that finding a gig will be very difficult unless you know the right people. It is not so much that discrimination is involved, but rather gradual appreciation for a genre that one grew up in. Taste is developed along with experience, and a distaste for rock music from one population or hip-hop music from another is a mere instance of developmental adaptation, in which one gravitates toward their classification of "appealing" based on previous experience and level of theoretical knowledge. Theoretical and practical utilization are both important, and this exemplifies why a type of sound can come to embody a culture or location without any racial or political repercussions. Defining one's "taste" is a sociological/psychological study that would take hundreds of pages to cover, but in a rare instance like this the reason can be fairly evident without much explanation.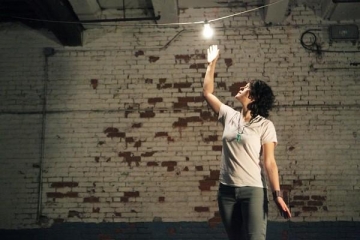 Now that the fresh-faced Blair resides in Brooklyn, she is faced with the challenge of standing out among thousands of stylistically similar acts. She admits that New Orleans will always be home though, with its discouraging indie-rock scene not deterring her perspective one bit. While Brooklyn lacks the intimate glow of New Orleans venues, Blair should do just fine in Brooklyn since she produces a sound that the locales should love because they are already familiar with it. Her full-length debut, Die Young, has received quick attention as a result. Blair's integration of reverb-heavy synths, rhythmically receptive vocal patterns, and polished guitar tones bring to mind a more electronic-friendly Liz Phair, especially in the regard that Blair appears fiercely independent and confident in her demeanor (which conveniently flutters from the emotionally-charged on "Murder" to lighthearted and romanticized efforts like "Hearts" and "Kamikaze"). There is a lot of extraneous woo-hoo's behind the delicate acoustic accompaniments and twinkles of synth that Blair expertly interweaves, a trend that can get repetitive but still has some fine moments. The guitar-driven "Paris, France" is a pretty little pop song that does remarkably well with Blair's creaky vocals, particularly in how she is able to accentuate even the most simplistic melodies without appearing superfluous. Angelic, bittersweet, and melancholic are a few words to describe her vocals, but their alternate approaches throughout the album is what make them so resounding and essential.
"Murder" may be Blair's most accomplished track, at least in terms of an accessibly coherent vision. The twinkles of keys and acoustic strums recall '60s pop, the track's finest moment being a chorus that is heavily reminiscent of The Shins' amiable indie-pop. The track is steadily ambitious with its ceaseless build-up, transitioning from minimalistic folk-pop to more grandiose chamber-pop that makes use of strings, intricate arpeggios, and Blair's remarkable vocal range. Her natural tendency to sound high-pitched never proves to be an obstacle, seemingly because she writes these beautiful songs in accordance to her own strengths. Like Liz Phair's classic Exile in Guyville, this specific process is precisely why Blair's Die Young is an extraordinary debut that capitalizes on the singular vision of one very talented individual who shows no hesitation to experiment. Whether her career will take a sudden dive like Phair's did remains a question, but an album like Die Young touting infectiousness from the first listen makes comparisons like these relatively futile. I believe Blair will prevail in Brooklyn and then the rest of the world, mainly because she possesses a fairly distinctive sound that shines with a plethora of hooks and decent production. As far as debut full-lengths go, you will not find many more confident than Die Young.

——————————————————————————————
——————————————————————————————
——————————————————————————————
——————————————————————————————