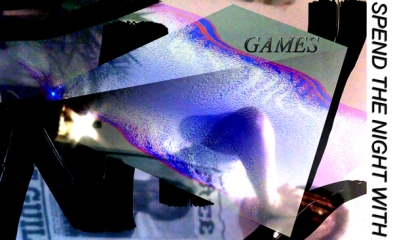 In crafting what is deemed personally nostalgic, Dan Lopatin and Joel Ford share a fondness with many others in their late 20s or early 30s. Young enough to remember the '80s peaks, yet too old to concern themselves with the decade's abundance of conformity, their songwriting recalls the more innovative attempts at stylistic fusion during the decade. Re-workings of vintage '80s sounds tend to be more respected than modifications of psychedelic pop, funk, blues, or other genres that are certainly nostalgic in their own ways, yet do not possess the flexibility to be incorporated into the popular music of today. The relatively recent infusion of sampling into music has been very friendly to two genres particularly: '70s soul and '80s pop. The soul music, often of the famed Philly variety, has a boatload of strings and soaring vocals, both smooth and continuous enough for seamless sampling. The '80s are known prominently for the emergence of electronic components like MIDI and synthesizers, but the decade's frequent re-appearance is also fueled by the fact that the "creative" tag was handed to old genres in new (electronic) clothing all throughout the decade. With their project Games, Lopatin and Ford ride with the fuel of artists that succeeded in such a manner, all while their own project reaps in its own originality.
Games' music is constantly in motion, whether applied to the sampled vocals or trembling twinkle of keys, and the pulsations of bass clash appropriately with echoing keyboards to create the ethereal quality of Games' sound. They are able to blend samples of various pitch and delivery with instrumentation that is gushing with serenely intoxicating products of a sound influenced by funk, soul, and most electronic-aided genres with the word "fusion" in them. The comparisons to sample-based masterminds like Air France and Avalanches are easily made with a sound that steps beyond the restrained realm of "chillwave", where soothing production tendencies are often a priority over song development. This is not to say that Games' songwriting is more refined than the atmospheres they present though, because that would not be true. The duo sometimes want to impress audiences with a gorgeously placed sample or tempo-laden stutter, neglecting a talent of hook manufacturing that peeks its head in "Everything is Working" but does not truly emerge until "Heartlands", a riskier track that shows Games' adventurous tendencies in the best possible light.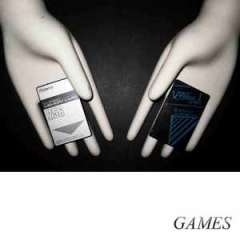 "Everything Is Working" is one of those alarming efforts that makes a linear, repeating sample entertaining for several minutes. The duo throw different twinkles of keys, bells, and woodwinds at the overlapping vocal samples, multiply layered to give the song some definitive structure outside of the casual percussion and padded synths. The downbeat tremolo of keys during the song's second half provides some much-needed tonal diversity, but it still is pretty extraordinarily how enjoyable the final result is with this in mind. It would have been so easy to turn a track like this into some ambient music for a pretentious art film, but instead Games turn it into a scenic achievement of thematic summer very much in the vein of Air France's "June Evenings". Sit back and relax… this song does all the work for you.
The excellent b-side on the 7″ of Everything Is Working, "Heartlands", is probably a more impressive artistic achievements due to its capricious nature. The swanky tube synths immediately recall a trashy '80s funk vibe, which comes across perfectly under a vocal sample as flamboyant and stereotypical as this falsetto-lined one. Here, Lopatin and Ford construct elements of noise to serve as pretty explosive hooks, like around 50 seconds in when a wolf howl of sorts signals percussive changes and a messy stab at organs. Despite how cluttered this had the potential to sound, the organization on "Heartlands" is impeccable and is one of the primary reasons I think Games is going to be a huge project. Not just that the song has organized variation, but also that the duo clearly are treating their influences the right way. Of course they will always have a handful of songs where the atmosphere transcends middling songwriting, but these two efforts show that Games are among the elite of sample-friendly electronic-pop groups.
RIYL: Air France, Avalanches, Panda Bear, Washed Out, Neon Indian, Toro y Moi, Nite Jewel, Memory Tapes, Beach Fossils, Best Coast, Ariel Pink's Haunted Graffiti, Real Estate
——————————————————————————————
——————————————————————————————
——————————————————————————————