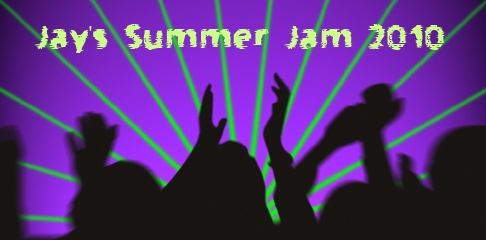 by Jay Mattson
Summer is now officially in full swing.  With the hottest season usually comes a venerable "hot" slew of music to go with the temperature.  Whether it be full-fledged albums, smaller EPs or two-song 7"s, bands tend to put their best foot forward for the few months that get filled with bar-b-ques, pool parties, and hum id, late-night house parties that continue into the wee hours of the morning.  In the spirit of the season, here's a list of songs I'm listening to that will inevitably define summer 2010 for me.
——————————————————————————————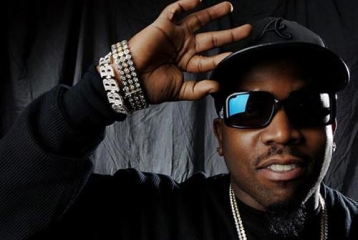 – "General Patton", Big Boi, Sir Lucious Left-Foot: The Son of Dusty Chico
[audio:http://mineorecords.com/jm/bigb-gen.mp3]
* Arguably the best track on Big Boi's phenomenal solo album.  The more gangsta side of Outakst has gone to great lengths to make sure Sir Lucious Left-Foot is a quintessential  rap album for the new decade, and he's done a damn fine job.
——————————————————————————————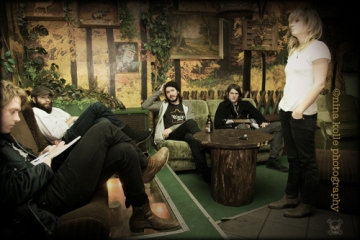 – "Bad Vibrations", The Black Angels, Phosphene Dreams
[audio:http://mineorecords.com/jm/blac-bad.mp3]
* The Black Angels' first two albums weren't too different.  This was a good thing, as the band found a niche that worked for them, and they did it so well. With "Bad Vibrations", we see this acid/psych outfit branching out a bit musically.  It's still excellent.
——————————————————————————————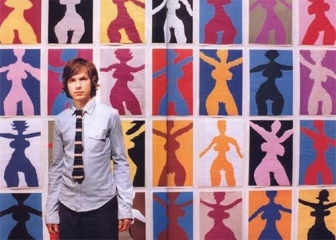 – "Guns in the Sky (INXS cover)", Beck's Record Club, Kick
[audio:http://mineorecords.com/jm/beck-gun.mp3]
* I don't know if Beck will ever release these Record Club albums or not, but since you can't buy an MP3 of this song, go to Beck's website and check out this cover of INXS's "Guns in the Sky" Beck recorded with Liars, St. Vincent and Os Mutantes.  It's not only nostalgic, but also a musically tight and a fantastic cover.
——————————————————————————————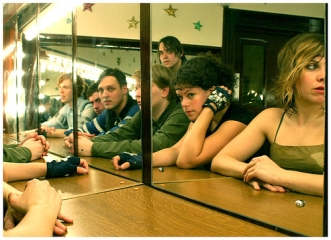 – "Month of May", Arcade Fire, The Suburbs
[audio:http://mineorecords.com/jm/arca-mon.mp3]
* I've heard mixed reactions to Arcade Fire's pre-release tracks for The Suburbs, but I love them, and "Month of May" is an energetic track reminiscent of "Neighborhood #3 (Power Out)", one of the best tracks from 2004s Funeral.
——————————————————————————————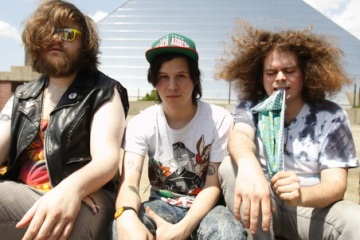 – "King of the Beach", Wavves, King of the Beach
[audio:http://mineorecords.com/mp3/wavves-kin.mp3]
* I already covered this track and album in my full review a while back, but this song needs to be on a summer playlist.  It's a given.
——————————————————————————————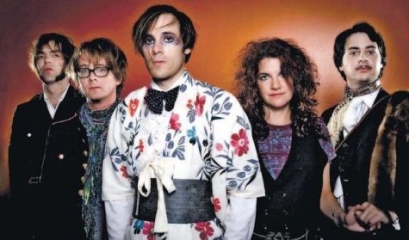 – "Coquet Coquette", of Montreal, False Priest
[audio:http://mineorecords.com/jm/ofm-coq.mp3]
* I was in the minority amongst my friends for not liking Skeletal Lamping as much as I was supposed to as an Of Montreal fan.  I didn't feel that it was a solid an album as their  previous three efforts.  If "Coquet Coquette" is an indication, I'll be pleasently surpised by False Priest, which is due out this fall.
——————————————————————————————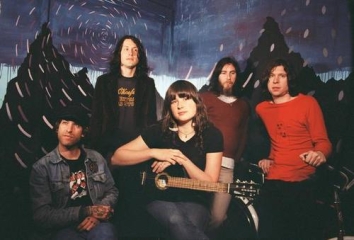 – "Old Fangs", Black Mountain, Wilderness Heart
[audio:http://mineorecords.com/jm/blac-old.mp3]
* I love Black Mountain. "Old Fangs" is fantastic.  Wilderness Heart will be amazing. Stephen McBean is a musical guru.  End of story.
——————————————————————————————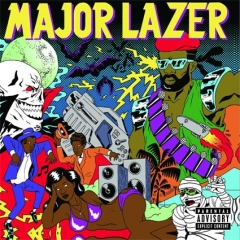 – "Bulletproof (Nacey Remix feat. Matt Hemerlein)", Major Lazer and La Roux, Lazerproof
[audio:http://mineorecords.com/jm/majo-bull.mp3]
* La Roux has never sat right with me.  I can't explain it.  So I was understandably wary of a La Roux / Major Lazer collaboration.  Guns Don't Kill People, Lazers Do was an amazing album and I was happy to hear that Major Lazer's mixtape with La Roux was  laterally infectious and innovative, albeit in a different way.
——————————————————————————————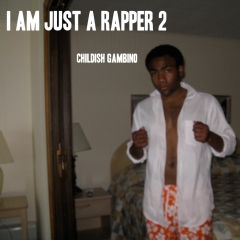 – "New Prince (Crown on the Ground)", Childish Gambino, I AM JUST A RAPPER
[audio:http://mineorecords.com/jm/chil-new.mp3]
* If you haven't heard Donald Glover (star of NBC's Community) rapping as his alter-ego, Childish Gambino, do yourself a favor and give him a songs-length to sway you. Glover takes un-edited indie rock tracks and simply raps over them.  No 'remixes' or 'sampling.'  He literally spits rhymes directly over the original song.  It's terrific and oddly fitting for a funny man such as himself.
——————————————————————————————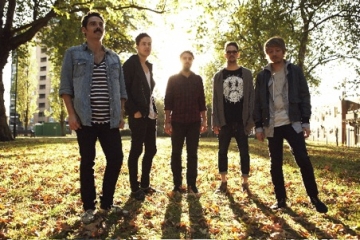 – "Airplanes", Local Natives, Gorilla Manor
[audio:http://mineorecords.com/jm/lega-air.mp3]
* I was one of those people late to the Local Natives hype, but "Airplanes" is airy, smooth and stylistic.  Gorilla Manor is an honest album that doesn't try to be anything different than what it is.  It's great.