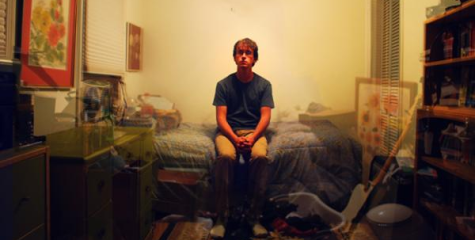 For the thousands of indie-rock cuts recorded in a home studio, the desperate insertion of ambiguity is a common plague. As DIY techniques continue to grow more popular in both rock and hip-hop, some artists are keen on lowering their standards in an effort to make their image that much more captivating. In most instances, it serves as a substitute for genuine artistic expression, an essential aspect in DIY that is often absent. Spirit Night, with their debut release What We Will Be, powerslam such artists into their ground. Clearly on a budget with little in terms of recording technology, the West Virginia-based project formed by songwriter Dylan Balliett packs more punch than many studio-centric groups. While far from flawless in their occasionally clumsy interweaving of keys and guitars, Spirit Night's songwriting and abundance of hooks provide a personable atmosphere in which the songs grow from their enchanting melodies and interesting structural transitions, not from some pseudo-image that attempts to sound vintage by recording a few basic chords in a reverb-friendly bathroom.
In Balliett's description of What We Will Be, one can easily see it as a representation of moving on. Several songs speak to this sentiment, and even Balliett in his own words seems to point this out. The album was recorded in Morgantown, West Virginia, a place that contributed immensely to the album in its own right. "I wouldn't say the album tells a clear story," he explained. "But for me, I definitely see it as a kind of fractured autobiography of my life in that town. I moved right after I finished it." As for the recording process, it was mainly a DIY affair with help from several friends like percussionist Pete Wilmoth. "I recorded it myself on borrowed equipment in various bedrooms and bathrooms around town, and I basically played everything other than the drums." Despite it not abiding by the conventional narrative, several listens should provide quite a bit of auto-biographical depth. While not precisely a concept album, there are certainly thematic consistencies that are lyrically prevalent on What We Will Be. It helps that all the album's lyrics are viewable here.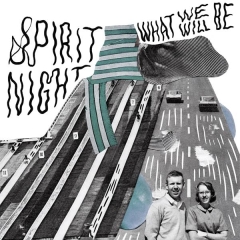 Although the album boasts a variety of styles, Spirit Night can certainly show the acoustical charm of a Jonathan Richman or Robyn Hitchcock, with songs like "Stage Lights" and "Brains" showing Balliett's brisk howl and narrative allure over a wonderful collection of guitars and bell-based percussion. The acoustical progression in the superior "Stage Lights" even resembles an Irish folk song at some points, while the reverb-drenched electric guitar that drones on afterward brings the listener to different territory, as most songs on What We Will Be do. There is little account for radio-friendly imitation here, as Balliett is not the type of songwriter who abides by straightforward sentiments, even if his music is very personable. "I'm sorry that I broke your heart, I wasn't meant to hold it," he sings. "It is fragile and I dropped it on that day; the pieces filed the room with that resounding static boom, and they are cutting through my shoes as I am trying to walk away." Lines like these are spoken with confidence and aptness, which makes its narrative importance that much more alluring.  Balliett's straining voice never getting to the point of grating even if is unlikely to be Spirit Night's drawing point. Their songwriting, lyrical insight, and lack of pretentiousness is what should earn Spirit Night a generous following.
The sing-along bit, "Bear Costume", resembles the likes of Deer Tick with its jangly interpretation of folk, while the cheap-y synths incorporate themselves with a likeness to Black Kids or The Virgins. It avoids the clutter though and sounds entirely modern without the vagueness that lo-fi production often encourages. "The Medicine" is particular impressive for Balliett, as it is perhaps the best showing of his dual-vocal harmonizing. Like most aspects of Spirit Night, it is not perfect, but I'll damned if the potential is not oozing from my speakers. From songs like these, it is easy to tell that Spirit Night is certainly one to keep an eye on. What We Will Be can be downloaded for free here, so there is no excuse not to check it out. A few clips are included below for convenience, but this album is complete enough to demand a full listen. In the midst of the incompetent and desperate peers in Spirit Night's genre, Balliett should be congratulated.
RIYL: Deer Tick, The Tallest Man on Earth, Jonathan Richman, Robyn Hitchcock, Girls, The National, Beat Happening, Green Day, Frightened Rabbit, The Felice Brothers, Phosphorescent, Bowerbirds, Blitzen Trapper, M. Ward, Peter and the Wolf, Great Lake Swimmers
——————————————————————————————
——————————————————————————————
——————————————————————————————
——————————————————————————————