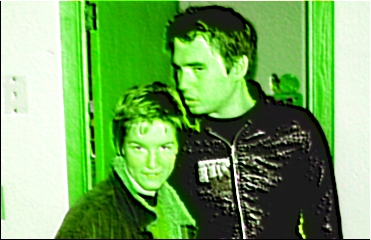 Altar Eagle are content under layers of gauziness, the duo's music emitting the type of confidence and nostalgic yearning that triggered attention for Beach House, Cold Cave, and other recent breakouts known for their simultaneous recollection of shoegaze and implementation of electronica. Its two members, Eden Hemming and Brad Rose, have been working together throughout the past decade. Their first project, Corsican Paintbrush, was a precursor to Altar Eagle's fascination with ambiance, psychedelia, and folk, with tracks like "Bones of Ash" sounding like a procession of spirits around a campfire, amplified with the necessary doses of sitar-like guitars and droning reverb. This campfire-like spontaneity is still present in their work, even if Altar Ego's efforts supersede both the intricacy and melodic prowess of Corsican Paintbrush. Their music has always sounded like it came straight from a cassette tape, all while retaining the ethereal and otherworldly tendencies of a sound dependent on the collaborative chemistry of two very like-minded individuals.
The whole male-female duality of Altar Eagle immediately brings Beach House comparisons to the table, even if Eden Hemming's vocals are not as up-front as Legrand's. Rose allows Altar Eagle to stray away from the automation that many shoegaze/psychedelic inspirations nowadays fall victim to; it bashes an ideology where many seem to think that using an organ and then adding reverb to a drum machine is stylistically inclusive to shoegaze/dream-pop, with no regard at all for the intricately developmental songwriting that is pivotal to the style's classification. Beach House are one of 2010's success stories because their production – which actually lacked chords in favor of single-note dualities – treasured melodic songwriting over intricate note placements. This is what made Teen Dream sound so diverse. The production on each of the songs are strikingly similar since aid from beyond the duo was minimal, but they did not languish behind reverb or distortion in fear of repetition or discordance. They wrote songs that encompassed the serenely ethereal tendencies of the genre, all while infusing hooks that sounded majestically cohesive enough to stray beyond dream-pop's borders into more conventional pop, a fusion that should be embraced more than feared.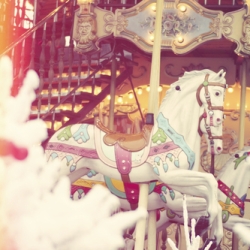 Altar Eagle's success is certainly imminent to some degree. While it would be difficult to expect 7-minute epics like "You Lost Your Neon Haze" to see radio play, it is not the length of their songs that makes it stubborn for widespread exposure. The involved development is actually what will deter most conventional listeners (meaning, impatient listeners) from Altar Eagle. The melody here is a playfully plucked guitar arpeggio, high in pitch to enforce the aloofness, with a very vocal percussive strategy. A "woop" relays several times per verse under a muted snare, not phasing Hemming one bit as her cherubic voice takes on the role of supplementation. Her vocal melody is not exactly powerful, but her pitch variates from crisp-clear resonation to a distorted lead-in, giving way to a carefully orchestrated section of "la-la-la"ing that sounds like a cross of DeVotchKa's worldly folk and Mazzy Star's blissed-out representation of dream-pop (a sound that has surged in the past few years; see here). I doubt that conventional listeners will have patience for a track like this without context of Mazzy Star, Cocteau Twins, or Slowdive, but that is only because there is no ego-centric intent from either member to fascinate them. Their roles are established with selflessness.
When attempting to separate Altar Eagle from the likes of Asobi Seksu, Beach House, and the rest of dream-pop-inspired hotspots, the task becomes easier throughout the progression of their debut full-length, Mechancial Gardens. "Honey", like many of their songs, finds dependence on a series of prolonged and accentuated organ chords, with playful little synth arpeggios comprising the backdrop along with slight percussion that resembles tapping on a kitchen counter more than actual drums. The duet here between Hemming and Rose carries it for the most part, as it does on the pulsating "Monsters" where Rose's monotone, deep-toned voice is more in the forefront. This track's more anthemic approach shows some high-charged synths over some dubstep-coordinated percussion, the production being a head-scratcher in its success. Noise, dubstep, and synth-pop are all players here and I applaud the band for going the extra distance. It shows. The nine tracks on Mechanical Gardens – from the lush and beckoning "Breakdown" to the high-charged flamboyance of "Monsters" – are all extremely worthwhile and it remains a mystery why Altar Eagle are not considered the "next big thing" in the dream-pop scene at the moment.
RIYL: Beach House, My Bloody Valentine, Mazzy Star, Cocteau Twins, Slowdive, Asobi Seksu, Cold Cave, Emeralds, Ride, Lush, Galaxie 500, Nite Jewel, Health, No Age, Telepathe, Abe Vigoda
——————————————————————————————
——————————————————————————————
——————————————————————————————
——————————————————————————————
Digitalis Industries (which Hemming and Rose co-own)
Limited vinyl of Mechanical Gardens is currently the "Album of the Week" at Boomkat.