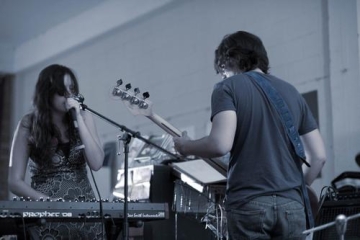 I have heard several people complain about this phenomenon of "lo-fi" artists. Why hide songwriting under layers of incoherence, they usually ask, if the songwriting is allegedly good? Being one of the more popular lo-fi examples, Ariel Pink is one of the first examples they use. I then usually ask if them if they have ever heard The Doldrums, his debut full-length. I tell them to name a song on there that would sound "better" if reverted to the studio quality of – say – his most recent album, Before Today. The thing is, Ariel Pink's style of songwriting at that period – arguably his bleakest and most creative – went hand-in-hand with such an approach, one that gushed with the melancholy and late-night feel of the album with greater authenticity than most artists around. Sure, a more fleshed-out version of any of these songs would still showcase his strengths as a songwriter for any skeptic, but beyond that there is a certain atmosphere embedded in songs written for a more lo-fi method that accommodates the sound beautifully.
Some see it as extraneous novelty when an artist beatboxes his percussion tracks, or when hissing sounds from their mouth serve as prevalent effects. I am not one to buy into novelty effects to disguise poor songwriting either, but if one creates a successful song that would actually benefit from such bizarrely appropriate methods then I do not see the issue. To imagine the muddy desperation of Ariel Pink's "For Kate I Wait" under the control of an expert percussionist would just not have the same allure to me as the original songwriter finding any method possible to emit his percussion of choice, especially when that original creator did not have the means presently available to him to do otherwise. Call it part of the story and nothing else if you must, but if that overall result produces something that is clearly coherent enough to identify the artist's intent then complaints are somewhat futile.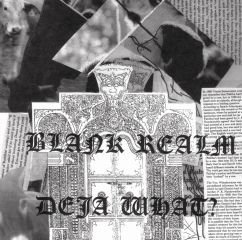 Even to the critics of such labels, the recording style of Australian-based Blank Realm is lo-fi in a rewarding sense. Their methods do not stray too far from what you would expect from financially strapped start-ups. Well, their heavy use of the four-track is somewhat rare in an era dominated by high-tech studio programs, but Blank Realm are no stranger to Pro Tools as well; they will use it if the track calls for it. This is somewhat irrelevant overall though; the recording device at hand is hard to spot because of their muddy sound, which is heavily distorted and sometimes vague but never in excess or over-indulgence. In "Trained Creep", for instance, there are many different progressions occurring simultaneously, with not one of them demanding more clarity than what is already present. Everything is highly coherent, especially in this awesomely unsettling epic. The varying and indistinguishable methods of recording throughout their second album, Deja What?, enforce my earlier point that distinguishable intent is most essential.
"Trained Creep" is an instrumental effort that shows off the band's strengths extraordinarily. A distorted effect from the guitar is constant, but there are stabs of icy synths that align with the pit-pattering percussion. The emergence of hazy hi-hats about a minute in is abruptly signaled by the increased presence of the synth, which is presented as a rapid tremolo as the multiple guitar progressions create a swirling effect reminiscent of both post-punk and psychedelia – The Flaming Lips are not too far off, especially their recent Embryonic material. The whole track sounds like one big anxious build-up, which is very exhilarating considering the swelling progressions combine for some wonderful noise that anyone – from psych-rock acts or noise-punk experimentalists – would be proud of.
"Full Moon Door" sounds like it features some of that mouth-beatboxing generally associated with artists like Ariel Pink, who incorporated it with the somber wistfulness of The Doldrums for a very memorable effect. Blank Realm incorporate it with more energy and optimism; the percussion use seems like a fusion of beatboxing and a reverbed hi-hat, but I can't be certain. Either way, you have to like what they are doing here. A droning organ nearly hides itself in the background over the percussion and its lively progressions subtly serve as the backbone of the track. It is one of several highlights on Deja What?, which is a very impressive sophomore accomplishment for Blank Realm.
RIYL: The Flaming Lips, Sonic Youth, !!!, Beach House, Mercury Rev, The Delgados, Six by Seven, Galaxie 500, Luna, Mojave 3, Yo La Tengo, Sebadoh