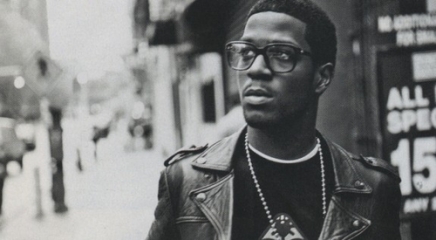 by Lauren Tischler
It is safe to say that hip-hop prodigy Scott Mescudi, better known as Kid Cudi, has a lot going for him. His debut album Man on the Moon: The End of Day sold 104,419 copies in the span of a week, he stars in HBO's "How to Make it in America," and has collaborated with hip hop greats such as Common and Kanye West. The rapper, singer, and actor is on the top of his game after a few short years, and the much awaited release of his newest album Man on the Moon II: The Legend of Mr. Rager tells us he's not stopping anytime soon.
Considering the amount of success that Kid Cudi's breakthrough album had in 2009, it was instantly obvious that the follow-up had to meet some high expectations. Whether the album meets these standards is debatable. The album opens with the rapper crooning promising lyrics. "You are now in the world I am ruling," he expresses, followed by a soulful chorus sung by Gnarls Barkley's Cee-Lo Green. The song is seemingly a prelude to an album that we believe will be somewhat like Cudi's first work: refreshing and youthful. What follows, "REVOFEV", meets our anticipations with a mysterious, psychedelic drum beat and instrumental track.
While the first two tracks of Man on the Moon II are convincing, the rest of Kid Cudi's album proves to be wary. The tracks are unmemorable and seem to blend together as the album progresses. "Don't Play this Song" is a dull composition with monotonous lyrics, and while Mary J. Blige is featured on the track, even she fails to impress. "MANIAC" featuring St. Vincent and Cage, and "Erase Me" with Kanye West again prove that even an impressive line up of guest vocalists does not attribute considerably to success of any kind on Cudi's album.
Although Man on the Moon II is not Kid Cudi's most outstanding work, it shows us a side of the artist we have not seen in his earlier music. Since Kid Cudi's first album, he has become a father to a little girl named Vada and has been arrested for criminal charges and drug possession. The artist has also, in the past year, opened up about a heavy cocaine addiction. Though we should not hand Cudi a free pass because of these trials, it is unquestionably a factor to be taken in when considering his newest album. Man on the Moon II is blatantly dark and exemplifies these problems in Cudi's life. This effect can be seen, for example, in "Wild'n Cuz i'm Young". Kid Cudi speaks of how his father's smoking and drinking habits influenced him over an eerie synth line. "These Worries" is another cryptic narrative. The album closes with "Trapped in my Mind", and while the track is not catchy or noteworthy, Cudi's lifeless delivery provides a surprisingly fitting conclusion to the album.
So despite the fact that Kid Cudi's new album won't be perpetually blasting from my stereo in contrast to his early release, it serves another purpose. Man on the Moon II: The Legend of Mr. Rager introduces us to an intimate artist named Scott Mescudi, rather than the pop culture icon Kid Cudi we know and see everyday.
Kid Cudi – Scott Mescudi vs. The World (ft. Cee-Lo Green)
Official Site / MySpace / BUY