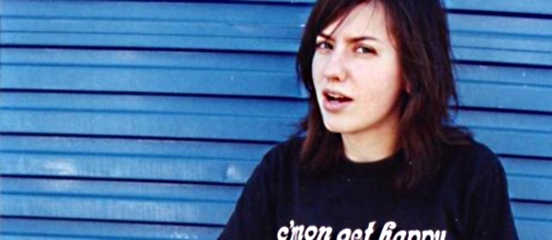 by James Daly
There are plenty of musicians that use the luck of being born with a celebrity surname to speed up their own career, but not Laura Imbruglia.
The younger sister of pop queen Natalie has spent most of her career trying to forge it in the Australian music scene without the merits of a famous moniker, but admits juggling the Imbruglia tag with a burgeoning punk rock career has not been easy.
"I'd say it's probably hindered me a lot in some ways," the 27-year-old says. "On the other hand, the surname probably makes some people more curious to check me out than just a name they'd never heard of. I didn't want to play under a false name, though, because it's my name too!"
While older sister Natalie swept to world stardom in 1997 with "Torn" and has helped pave the way for soap stars to become successes in the pop universe, the younger Imbruglia headed in an entirely different direction.
"I didn't consciously go in the opposite direction to Nat. Besides the fact that my Nirvana obsession in high school turned me against most pop music, I could never be a pop star, even if I wanted to. I lack grace, co-ordination, posture, glamour and finesse."
This year has consisted of two big talking points for the pint-sized punk: the release of her second album The Lighter Side Of… and a move to Melbourne.
"I always wanted to live there one day and my boyfriend had to move there for work. Now is as good a time as any. Melbourne just seems to put more effort into its cafes and bars. The coffee is more consistently good and the strangers are friendlier."
Yet despite the hopes that new surroundings, coupled with the release of her second album, could prove to be the catalyst for that push into music stardom, Laura isn't hedging any bets.
"Music is pretty much just an expensive hobby for me," she says. "I'd recommend [to budding musicians] getting a well-paying job and having money to actually do stuff like go on holidays overseas once in a while. I've made sacrifices over the years working fairly simple jobs that have been flexible for touring but I don't tour much anyway and my brain is just melting.
"I've never actually been on a proper holiday. I've only ever toured places. I know I'd feel guilty if I went somewhere overseas without my guitar though. I have so many boxes of CDs to sell, and so many new foreign ears to play to!"
A brief European tour a few years back left an impression on the singer-songwriter, who has a small but strong UK following and would welcome a return to these shores.
"Europe was fun but my priority is going somewhere I haven't been before first. Unless, of course, a European label was to sign me and bankroll a tour!"
"The majority [of fans] are in Oz but I have a little European collective thanks to my sister's obsessive fans and the touring I did there a few years back."
The Central Coast native has, though, recently turned to an age-old pastime to combat the frustrations of making it in the music scene. Yet, unlike most punk-rockers, it isn't drugs, but something much more addictive: karaoke.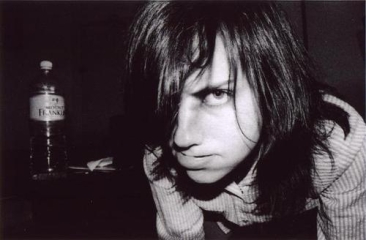 "My karaoke obsession is fairly recent," Laura says. "For a while I was living just around the corner from a pub that hosts weekly karaoke every Friday and Saturday. I had never stumbled across such interesting characters in my life – all in the one room! I really want to make a documentary about it but the copyright issues make me think it'd be too hard and expensive. I love how all kinds of people get into it and they turn up every week, it's their favorite thing to do. I have no idea what they do for work but I bet they work in an office or in construction. Sometimes there are groovy retirees too.
"From a karaoke performer's point of view, I just like getting up and selling the song. I'm always concentrating really hard at my own shows trying not to make mistakes. At karaoke, I get to let loose a lot more and be silly."
So, why aren't some karaoke versions of her album tracks on the latest record?
"My manager actually wanted me to make a karaoke video for each song on my album but that sounds like a lot of work for probably only my enjoyment. Also, an Australian band made a silly karaoke music video only a year or so ago. It's been done."
Laura grew up on a staple diet of Bob Dylan, The Carpenters and Queen, the latter being the largest influence on Imbruglia, who proudly wears a tattoo of Freddie Mercury on her right arm.
"I look up to anyone who does their own thing regardless of whether it's popular or not. Especially if they're actually good but faced with the reality that the majority of the world is into dodgy shit," she says. "If the lyrics aren't very good, then the music has to have awesome melodies, harmonies, instrumentation or riffs to keep me interested.
"Most of the music I like is past its heyday. I listen to music from the '60s and '70s mainly."
Three years after releasing a self-titled debut with varying success ("Looking for a Rabbit" was voted No.2 in MTV Australia's Video of the Year for 2007) Laura is back with the traditional difficult second album, and it has ventured into an altogether darker place.
"Yeah I'd say [it is more melancholy]. It's the only thing I've done that I'm actually proud of and can handle listening to. Part of that is maturing as a writer and learning not to record lyrics or songs you're not entirely happy with.
"But I think the melancholy and loneliness also contributed to me writing more emotionally raw songs which I think is uncommon. It's hard to find an emotionally raw song that isn't cheesy or earnest. I hope I'm not earnest," adds the musician who chose "depressing, countrified, stark, humorous and bent," as five words to sum up the record; they are perhaps the same five she would use to describe herself.
The album also comes wrapped in a comic book style artwork, with the cover lovingly created by artist Ray Ahn.
"I know Ray from working with him at my old record store job. He does all my album covers, I love him. He hates how specific my requests are. Lluis Fuzzhound did two pieces, he was recommended to me by my producer, Nick. Some of the artists were friends but a lot of them were strangers who volunteered their art when I blogged requesting artists.
"I'm not a crazy comic fan but I did like Mad Magazine when I was a kid. I also got into the Harvey Pekar 'American Splendor' comics after watching that movie [starring Paul Giamatti]. Sometimes something takes my fancy and I get obsessed with it. Once I had the Mad comic concept for my album art, I got really excited about making it as authentic as I could. I had recorded the music and found myself sitting on the album for about a year before releasing it so it gave me something to focus on. "
But regardless of whether the second album is a success, or indeed she is herself, the younger Imbruglia is content with the uncertainty of the future.
"I have no idea what I'll do next," she ponders. "Maybe the move to Melbourne will give me a fresh outlook on life. I'd like to be really successful at something for once in my life. Even if I was successful at running a boutique karaoke night that doesn't have the [Kings of Leon] song "Sex on Fire" on its books, I'd be happy with that for a while."
RIYL: Darren Hanlon, Killing Heidi, Magic Dirt, Sarah Blasko, Jebediah, The Grates, Something for Kate, Sally Seltmann
Laura Imbruglia – Wouldn't Be Surprised
Laura Imbruglia – Looking for a Rabbit

Laura Imbruglia – It's Getting Worse (live)

Official Site / MySpace / BUY