Posted
January 24, 2011 by Mike Mineo
in
Beware the Woodsman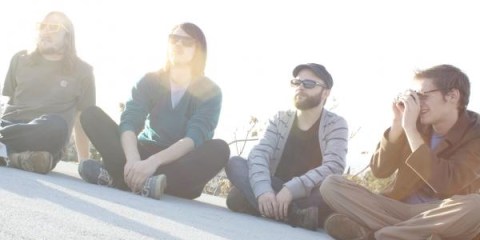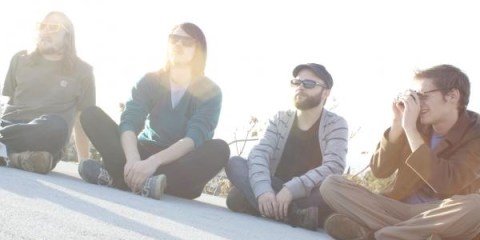 With more emphasis on guitars and real drums, Woodsman continue the trend of electronic-induced psychedelia prevalent in major acts today. From Animal Collective's tribal-like fervency to the lush "chillwave" tag associated with acts like Washed Out and Neon Indian, the most recent crop of the stylistic movement has been surprisingly accessible considering its psychedelic roots. Artists within it now sit alongside contemporary college-radio favorites like The Shins and Beach House with ease as listeners oblivious to the "chillwave" tag either find trendy nostalgic value in it or dismiss it as lo-fi rubbish, often without a clue as to what lo-fi actually is. One could argue to mesh lo-fi and electronic genres for recent artists like Washed Out, who defy lo-fi conventions by replacing tinny strats and minimal percussion with sonorous synths and booming drum loops. But even when the automated percussion is minimized, the flexibility of synth VSTs and samplers dilutes the essence of lo-fi, which is to produce quality songwriting with the bare minimum of resources. The polarizing effect on listeners of early Pavement, Modest Mouse, and later on Ariel Pink had much to do with the defiance of rock/pop expectations; radio listeners were so accustomed to artists cloaking their weaknesses through superfluously glistening production – especially by the late '80s and early '90s – that many perennial lo-fi rock acts were initially questioned, regardless of how highly their songwriting is valued now.
Today, many people perceive lo-fi as anything that sounds gauzy or muddled. The thing is though, shitty production does not equate to lo-fi. The genre should be provided more as a complement than a tag for anyone with cheap recording methods and subpar songs. Woodsman seem well aware of the fact that songwriting helps define lo-fi and NOT vice versa. The Brooklyn/Colorado quartet's full-length debut Rare Forms capitalizes on both conventions of lo-fi rock and expansive psychedelic efforts without cloaking or manipulating anything. The result is an album that does not confine itself to one approach, but rather a bevy of them completely reliant on the song's tone and mood. There are plenty of lush, atmospheric psychedelic efforts on the album, but there are also those with heavy noise and drone influences that are potentially ear-piercing. Although repetition does get in the way of quality occasionally, Rare Forms turns out to be a fascinating listen that all artists bent out of shape on this lo-fi tag should listen to. For Woodsman, they set a nice example for weak artists attempting to write music for the lo-fi ideology, out of novelty instead of necessity.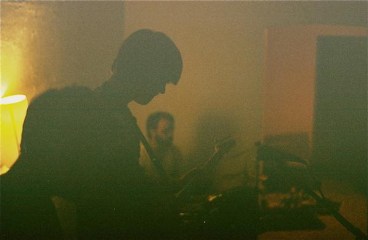 "Dead Awake" explores the experimental path more, alternating between hazy acid-jazz and climatic percussion. When the latter fades momentarily, it resembles a room filled with the voices of distressed spirits; the chilling effect is even more gratifying once the percussion commences again and puts forth a tactfully ambitious turn, where the conventional beat turns into improv-like pit-pats. "Spectral Creatures" also sports some interesting percussion. It sounds like a mad fusion of hi-hats initially, with a constant buzzing drone in the background providing one of few melodic moments. It was obviously written as a lead-in to "I Can't Move", a refreshingly suave approach where glimpses of Afro-pop keys and delicate guitar strums combine for a lushly atmospheric effort. Animal Collective comparisons are abundant here, both in the Avey Tare-like vocal delivery and progression of wavy sounds. The chiming bells in the last minute represent the most delightful moment though, with smooth guitar licks gently caressing the bouncy keys with appropriate fervor.
"Future Pulls" takes the most advantage of Woodsman's natural knack for subtleties. A twangy guitar tremolo is on double loop over vocal sound effects and clicky percussion, both of which evolve minimally to help enhance the sitar-like trance effect of the guitar tremolo. Both this and the following track, "Unnamed", are successes for the most part, but some more variation would have helped. "Unnamed" takes a route that should be familiar to fans of The Flaming Lips' newest album, Embryonic. Think of a more subdued, less abrasive version of "Aquarius Sabotage". "Unnamed" is part psychedelia, noise, and post-punk as well. This percussion-heavy track works around a constant backing drone and warbled yelp of sorts. The experiment here is relatively successful, but it would be nice to see the band flesh out songs like this a tad more. There should be more body and less drone; the impressive use of percussion fortunately keeps the track upright.
After a slew of shorter releases that contained a bunch of hits and misses, Rare Forms is not the huge jump forward some fans were hoping for. Still, it is Woodsman's most consistent and impressive release to date barring a few mundane efforts. The emphasis on repetition can become grating with a handful of thin concepts, though some tracks succeed greatly. In "Beat the Heat" there is a moment where a fluttering harmonica arpeggio enhances the overall mood of the track without sacrificing the initial presentation. In the process, it contributes an infectious quality that paces cohesively with the tones of psychedelia already present. I hope that Woodsman plant similar devices to this one on their next release, which judging from their prolific nature should not be too far off in the future.
RIYL: The Flaming Lips, Sonic Youth, Young Prisms, Kraftwerk, Mercury Rev, KeepAway, Small Black, Pill Wonder, Animal Collective, Neon Indian, Memory Tapes, Modest Mouse