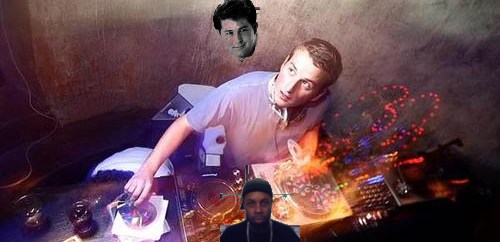 I am largely critical of mash-up artists, particularly those that lazily put original tracks through a bevy of VST plug-ins or pedals and call it a day. And even with a talented artist like Girl Talk, who uses his melodic abilities to mesh conflicting genres successfully, I find myself bored more often than not. His music is fun for dance clubs, I'm sure, but any listener not a slave to ecstasy will question its creative merit. Good music taste – which most mash-up artists have – does not necessarily equate to artistic creativity. Cutting out the chorus of a Black Eyed Peas song serves no point unless something new is to be found. An additional drum loop or a phased-out Aerosmith verse added on top of it seems superfluous, especially when the original structure is retained. If there any hooks present for most mash-ups, it was already there in its original form. Quality mash-ups – which are exceedingly rare – introduce new hooks and innovation, not new looks and instrumentation.
Too often do mash-ups sound like one snippet of a song fading into another, with not enough daring cohesion or stylistic risk-taking. The point of such works should be to provide an innovative take by combining multiple tracks or styles, not to introduce 30-second previews of tracks with additional phaser or reverb on top of it. Bullion is one of few artists that aspiring mash-up artists should devote themselves to. In the best interests of the mash-up ideology, the London-based producer has shown laudable mastery in a variety of styles, from the Beach Boys' surf-pop to the alternative hip-hop of mavens like A Tribe Called Quest. Bullion's diversity was shown best with his most recognizable release to date, Pet Sounds: In the Key of Dee. This was a mash-up of the Beach Boys' classic album Pet Sounds and beats from the late hip-hop great J. Dilla. Like many Beach Boys fans who view Pet Sounds as the definition of a perfect album, I initially disregarded as a cheap method for Bullion to grow his reputation. After all, how can you add upon perfection without being pretentious or desperate?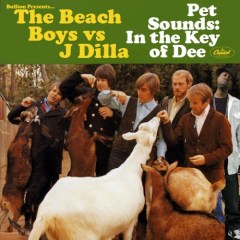 It was not until I heard "Too Right", an excellent new track from Bullion's new 20-minute "non-LP", that I decided to give In the Key of Dee a fair chance. What I found was that Bullion was not trying to further his reputation at the cheap expense of Brian Wilson and co. In fact, it was quite the opposite. Bullion is clearly a big Beach Boys fan. He was able to cull beautiful textures from Pet Sounds that gave off nostalgic appeal for obvious reasons, yet they also sounded very fresh in a way – like if Brian Wilson's failed Sweet Insanity album featured the hip-hop beats that his talents could easily deliver if not diluted by mad scientist Eugene Landy.
While some efforts on In the Key of Dee were far more successful than others (the beautiful take on "I Just Wasn't Made for These Times" trumps lazily repetitive efforts like "That's Not Me (Dee)" and the overly choppy "Wouldn't It Be Nice"). Still, everything is worthwhile in a sense considering Bullion is one of few examples where fandom clashes with artistic ability in a way that is neither pretentious nor desperate. The masterful "I Just Wasn't Made for These Times" shows that best with a soulful sample of the track immediately giving way to twinkling synths. At that point, Bullion loops Wilson's sonorous voice with the utmost precision, especially when Wilson recites one of his most tragic lines – "they say I've got brains, but they ain't doing me no good" – over the succinct synth line and Dilla drum loop. This song defines how a mash-up should be done, and is what convinced me that Bullion is significantly different than most of his contemporaries.
Bullion's newest offering is just as good. There is no central theme like Beach Boys/J. Dilla, but he plays like an Avalanches accomplice in taking everything from string-laden psych-folk to fist-pumping electro-pop in the vein of The Tough Alliance. Still, there is always a laid-back composure present in Bullion's songs, accredited to the luscious synth pads and placid drum loops that intermittently make their presence known. The little Celtic string sample around the 01:46 mark is one example of Bullion's excellent production chops, as it fades in and out with seamless cohesion while adding to the whirlwind of melodies within the track. Judging from his work so far, I would not be surprised if Bullion becomes a highly sought-after producer in the near future.
RIYL: Paul White, Dimlite, Samiyam, Mike Slott, AFTA-1, Dorian Concept, Débruit, Danger Mouse (his Grey Album)
Bullion – I Just Wasn't Made For These Times (Beach Boys vs. J Dilla)