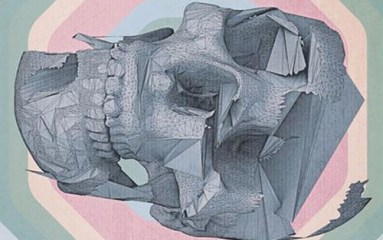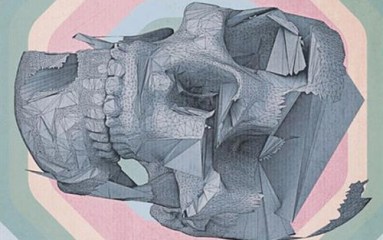 Initial exposure of electronic acts Burial and Neon Indian went beyond their infectious music and distinctive methods. While William Bevan (Burial) and Alan Palomo (Neon Indian) revealed personal facts about their projects as time went on, initial speculation regarding their work ranged from the fascinating to humorous. Burial's emergence coincided with speculation that it was a side-project of Trent Reznor or Richard David James. Neon Indian attracted similarly abstract speculation due to his initially elusive nature. Bevan still remains very low-key, while Palomo has featured in a wide range of interviews. One could say that Bevan is genuinely a private person and that Palomo was simply using the mysterious enigma to build up hype, but I think of it more as a natural progression dependent on both the personalities of the frontman and his music. The darkly ethereal dubstep qualities of Burial's music coincides with Bevan's secluded personality quite well, just as Neon Indian's loose psych-electro eased in with alternatively romanticized sentiments like "Should Have Taken Acid With You" (written about an ex-girlfriend) is representative of Palomo's congenially accessible nature.
Apt in its name, Unknown Mortal Orchestra remained in a state of preliminary elusiveness that was similar to Burial or Neon Indian; it was real quality music without any facts about the member(s) behind its formation. What was evident was how Unknown Mortal Orchestra was crafting flexibly infectious psych-pop gems, calling for – once again – the tendency of listeners to make abstract generalizations regarding the project's identity. If a project sounds great and no one is taking credit for it, wouldn't it have to be an artist with some notoriety already? Many would think that would be the case. At the very least, perhaps someone with noted experienced. There is no predictable nature to this guessing work though, as it is quite possible for someone to emerge out of nowhere, like Bevan did, to create material that sounds like the work of a very experienced producer.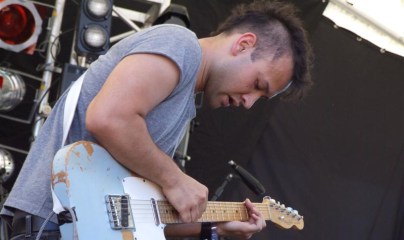 While that prospect is always possible, Unknown Mortal Orchestra are one of those rare projects where speculation paid off. The brain behind the project, Ruban Nielson, is one of the chief songwriters of prominent indie power-poppers The Mint Chicks. Not quite a "household name", but one nonetheless that showed previous ability to make his impressive work with Unknown Mortal Orchestra realistic. Fans of both UMO and The Mint Chicks likely had that feeling of "oh! I should have known!" after learning this, as his individual songwriting traits remain at full force but now presented a fuller-bodied, more experimental interpretation that many may actually prefer to The Mint Chicks' work.
Surprisingly, Unknown Mortal Orchestra was actually born out of Nielson's willingness to leave the music industry altogether. He had planned to quit music for a living early last year, but passion called and he ended up recording the preliminary UMO demos in his basement anyways. The setting was more relaxed; Nielson was pursuing it as a "hobby" as he "tried to become a more productive member of society." Being over-anxious when writing songs is not the preferred method, and his newly relaxed feel for UMO's eponymous release shows just that that. Now with less pressure on him, Nielson shows a willingness to experiment thoroughly with rock and pop. At the same time, he does not dismiss the "fun factor" of a song. Based on his recent quotes, if making this album was not enjoyable for him he probably would not have finished it. Music's new role in his life as a hobby instead of an occupation may have created his most artistically inspiring works to date.
"How Can U Luv Me" contains nice doses of funk and soul, initially in the vein of Jamie Lidell and some Cee-Lo Green material. Nielson's depth as a songwriter and producer is more in line with Lidell though, as this track stays clear of Cee-Lo's radio-desperate repetition with proficient uses of crunchy lo-fi guitars, a funk-driven bass line, and a pretty impressive falsetto. There is a nice, loose feel to the track that works well as the opener to the EP. The intro and outro contain an ingenious mixture of phased vocals and a swift guitar progression that adds even more flavor to Nielson's funk interpretation.
The swaying guitar tones in "How Can U Luv Me" are the main factor in bringing out the psychedelic feel, which is certainly more prevalent on "Nerve Damage!" This one plays with garage-rock, the vocals projecting a snarling infectiousness reliant on multiple pitches. Like Ariel Pink (a huge influence in this song), Nielson employs both excitable high-pitched and brooding low-pitched vocals simultaneously over a wave of distortion. The waves are never too rough though; they are easy to float on with commendable melodic range.
"Thought Ballune" digs even deeper into classic psychedelia; it breaks through with a mixture of The Kinks' melodic playfulness and The Who's dexterous mixture of fierce guitars and elastic synths. Classic-rock influences are not always at the forefront for the EP, but the halted vocal harmonies and guitar/synth certainly make "Thought Ballune" successfully dependent on such nostalgia. It is one of several examples why a future full-length from Unknown Mortal Orchestra could be huge. Once Nielson finds a clear vision of where he wants to take this fascinating project, we could be in for quite a treat. He clearly already has a grasp on melody and a multitude of styles. Guessing whether he chooses to pursue the dark scorching psychedelia of "Ffunny Ffrends" or the looseness of "Nerve Damage!" is part of the fun.
RIYL: The Mint Chicks, Ariel Pink's Haunted Graffiti, No Age, Jamie Lidell, Wavves, The Who, The Kinks, The Checks, The Phoenix Foundation, Minuit, Shihad, Fly My Pretties, Kora, D4, Shapeshifter
Unknown Mortal Orchestra – FFunny Frendss
Unknown Mortal Orchestra – Nerve Damage!
Unknown Mortal Orchestra – How Can U Luv Me?
Official Site / Twitter / BUY