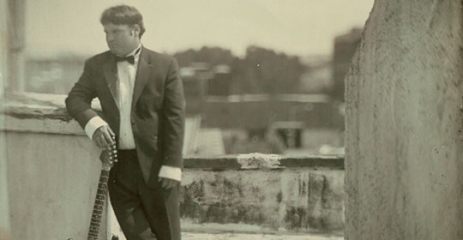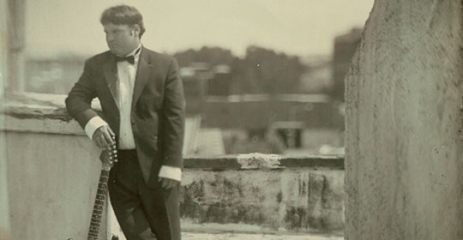 Now 21 years old, David Pollack's music continues to evolve. Often an age like this marks the beginning of an aspiring music career, but this NYC-based singer/songwriter has been at it for years already. I featured Pollack nearly four years ago when he was 18 and fronting a band called Play. Even at that point, the reception for his material was glowing. Tracks like "Rainbow Schemes" and "Get a Hold of You" garnered a very positive response in this site's comments section alone, drawing comparisons to Weezer, Ozma, and other hook-filled alt-rock acts of the '90s and early '00s. Play disbanded in 2008 when Pollack went to college at the University of Vermont, but he continued writing songs. He joined the jazz vocal ensemble and an A-capella group, honing his already-amiable voice and keeping musically active. His native NYC kept calling though. He moved back last summer as a result, reuniting himself with a city and friends close to his comfort zone. This return to normalcy resulted in his first official release since 2006's Play EP.
Pollack's new EP, Out the Other Side, is the first under his name. It makes sense too; the songs are emotional and thought-provoking in a very personable format. Lo-fi songs that that "indicate the dark side of depression" place more emphasis on lyrics than his past material. Whereas Pollack's past efforts would be very melodically inclined with somewhat forgettable lyrics, his evolution as an artist is occurring simultaneously with his maturity as an individual. Even though he never had issues turning emotions into melodies, it is now apparent that Pollack is also able to transpose his emotions into words without the slightest touch of melodramatic desperation. Not surprisingly, the musical accompaniments follow suit and make for his richest material to date. His melodic chops remain the same – strong. And his lyrical wits and structural tendencies have improved, resulting in an even more promising outlook for his musical future than when he was 18. Rarely does an artist's potential increase with age, but Pollack appears to be an exception.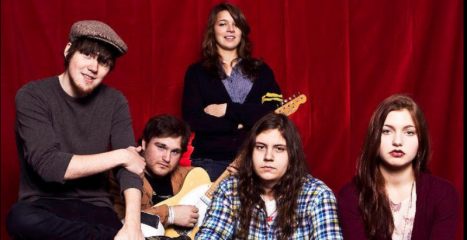 As he grows as an artist through his solo material, his talents continue to spread to other projects as well. In addition to his solo work, Pollack has spent most of his time recently with his new band, Bridges. He and friend Steele Kratt formed the five-piece last year, playing a natural progression of Pollack's interest in '90s alternative. It is more in the infectious vein of Play than his emotive folk as a solo artist. The difference simply shows off his diversity as a songwriter. Bridges' new EP will be released shortly, but in the meantime one of its tracks – "Again and Again" – gives us a nice taste of what to expect. This time around, bands like The Wrens, Teenage Fanclub, and Guided by Voices are more apt comparisons than Weezer, even if emphasis on power-pop and some punk is still there. As far as more recent comparisons go, the soaring guitar work of British Sea Power is not too far off from their sound. In "Again and Again", the suitable amount of distorted rhythm guitars and its lead twang-y counterpart mixing infectiously over Steele Kratt's succinctly tight drumming. "I wake up from my slumber," Pollack kicks it off with subdued restraint, before yelping "clock tells me it's a quarter-to-three!" The chorus is just as impulsively excitable, capped off by several band members shouting "again and again and again!" It is a damn catchy track that should make any alt-rock fan excited for Bridges' upcoming release.
"Again and Again" is infectiously distorted enough to prevent Pollack's lyrical sentiments about daily monotony to dominate the track. His solo material, on the other hand, emphasizes wordplay and emotion with prominence. "The Right Night" is one of the finest examples of Pollack's development as both a songwriter and lyricist. Touched with the delicate touch of horns (via Harry Hipwell), it utilizes the brass with grand proficiency. So many artists, especially young ones, tend to over-use an instrument simply for its novelty. Pollack, though, clearly knows how to write for a specific instrument; it is particularly useful in a genre like this. There are moments where Elliott Smith, DeVotchKa, and Smog might come to mind as influences, but "The Right Night" is clearly an individualistic piece. "It only happens when the stars collide, that's what happens when you feel high," he sings over a beautifully arranged acoustic melody. "That's when you found your happy place." The depth on Out the Other Side exceeds Pollack's previous work – which was impressive in its own right – in the seamless accommodation of his stirring arrangements and the genuinely expressive pathos it accompanies. The expansive "Why Not Now?" blends lovable lo-fi alt-rock with bluesy stream-of-consciousness sentiments, producing a result just as successful but with added vigor and intricacy. Especially based on his recent material with Bridges and as a solo artist, David Pollack's future continues to look bright.
David Pollack and his band Bridges will be playing tonight, 9PM, at Sullivan Hall.
RIYL: Weezer, Ozma, Built to Spill, British Sea Power, Teenage Fanclub, The Wrens, Guided by Voices, Archers of Loaf, Sublime, The Kinks, Sebadoh, The Strokes, Paul Simon, Pavement
David Pollack – The Right Night