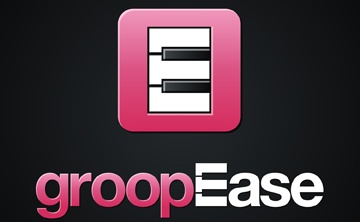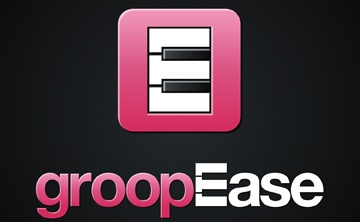 Regular readers know this by now: the aim of Obscure Sound is to expose quality artists that, for whatever reason, have yet to achieve substantial recognition despite their excellent material and prevalent talent. I believe that the music blogosphere has a positive effect on a music industry currently plagued by a money-first ideology that results in bland, repetitive, and uninspiring material. Sites like ours hope to showcase quality music that defies this. Every single site like this – ranging from amateur Blogspots to fully-staffed machines – has the potential to show someone their new favorite band, something they may carry throughout their entire life. Unlike the actual music industry, this is not a very competitive atmosphere. Many bloggers become friends and even business partners, all knowing that there is an excess of under-exposed quality in music that no single site can cover in full. Naturally, when I am presented with a project that aligns with my ideology and that of my music-oriented friends and readers, it is always worth looking into.
I have been working alongside a very promising company the past month or so that promotes the same vision that I do. While Obscure Sound helps the sales of aspiring independent artists through exposure, this particular project is even more direct in doing so. The aim of Groopease is to promote the work of overlooked and aspiring independent artists with worthwhile material, just like Obscure Sound. The fascinating thing about their route is that they work with the artists directly to offer an exclusively discounted rate on their material, in a format similar to Groupon. This pertains to the artist's actual releases, and in the future may extend to merchandise and tickets. For all of you that just download the material for free knowing that iTunes and management would take the bulk of profit regardless, Groopease is an excellent alternative that re-routes the proceeds to more deserving ends: charity and the artists. The digital age has made it very difficult for independent artists to support themselves, mainly because listeners are strapped for cash themselves and deem it wasteful to give their hard-earned money to big companies. After all, it is so easy to obtain full-length albums for free via file sharing, so why not do just that?
Easily one of the most rewarding things for me is viewing this site's Amazon Associates account to see which artists we have legitimately helped out. Seeing that this review alone sold 70 copies of Arcade Fire's The Suburbs was cool, but they're already quite popular so it's hard to say we did much. Most of those buyers already knew who Arcade Fire were, and simply happened to buy it via the review since it was convenient to do so. That doesn't mean much to me. It's actually rewarding when this site sells a handful of copies of a legitimately independent album, from a band that probably has a day-job in addition to their artistic work. The fact that this site sold ten copies of Kinetic Stereokids' excellent album Kid Moves is a lot more rewarding to me than any number of Arcade Fire albums. That makes me feel great, like we're making a difference (albeit a small one), and is honestly the reason I will continue to do this for as long as possible.
Speaking with those in charge of Groopease, it's clear that they get a similar sense of satisfaction from allowing truly talented independent artists to simultaneously achieve recognition and profit for their work. To make it even better, they donate a portion of the album's proceeds to a charity. For example, you can purchase the new album from yesterday's featured band The Filthy Violets for only $5, a whopping 50% discount from anywhere else. 5% of those sales are donated to The Empower Nepali Girls Foundation, which provides educational scholarships to neglected children of Nepal. There are several bands and charities per week. Like this site, they feature several artists per week that are pretty much unheard of. In doing so, they have already introduced me to some great new stuff! The first is a band called The Salvadors. Groopease is invitation-only, but do not fear. As a reader of this site, you get a free invite by clicking here. Feel free to tell your friends to join as well; you get $1 in Groopease credit per invite. So invite five, and you can essentially get the album for free AND support the artist! It's an awesome program for all parties.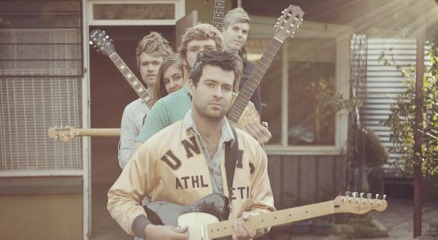 On to the first Groopease band that really caught my attention: The Salvadors. The Australian five-piece craft a beautiful form of indie-pop that takes enjoyable cues Afro-pop/beat. Rolling Stone and Australian radio station Triple J have already flagged The Salvadors as one of the most promising acts from Australia. But before you group them in with Vampire Weekend and the countless number of imitations, take a listen to their new album Misspent Youth. Featuring eight tracks with expansively buoyant choruses, sugary male-female harmonizing, and slick Afro-beat guitar constructions. Their music video for the excellent "Wilson" is quite effective in capturing the visions that their sound ignites; a carefree day in the sun, with your biggest worry being if your best friend catches a bigger fish than you. Catch a bunch of them for dinner, and then ride home in a pick-up as the summer breeze blows against your body. And there isn't a cold chill in the air! Ah, many of us desperately need that feeling right about now. Just a few more months!
The Salvadors are more reminiscent of Little Joy and Surfer Blood than Vampire Weekend. There are some relaxed Latin influences in addition to the Afro-beat, but one can also expect familiar indie-pop in the sugary hook-filled vein of The New Pornographers and Mates of State. Misspent Youth is actually superior to either of those group's most recent release. This is a debut that should give The Salvadors some international acclaim in addition to the pre-existing buzz in their native Australia. Songs destined for the charts include the exuberant "Wilson" and the soft jangly appeal of "Westfield". Shimmering indie-pop is not the only flavor on here though. Delicate folk is echoed in "Miss Munroe", with swaying acoustics and a slight touch of keys. The hushed use of strings during one verse is complete with a male-female duet, beautifully interwoven as the beautiful melody forms completely. There actually isn't a weak track on the entire album.
Misspent Youth is highly recommended, and for ONLY $3 on Groopease is an absolute steal. Just join for free and give it a go.
RIYL: Little Joy, Surfer Blood, The Morning Benders, Vampire Weekend, Elbow, The New Pornographers, Mates of State, British Sea Power, Suede, Yeasayer, Arcade Fire, Los Hermanos, Marcelo Camelo, The Strokes, Mallu Magalhães