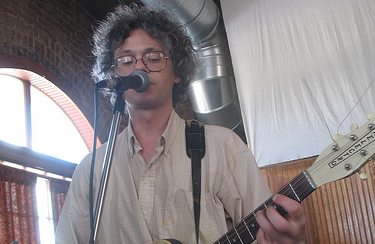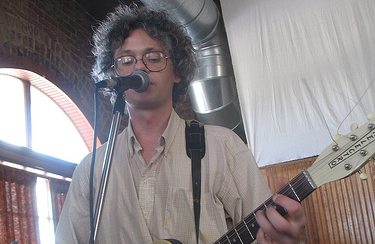 Like many Elephant 6 acts, the solo project of Olivia Tremor Control keyboardist Peter Erchick has a mysterious enigma that is propelled by not only a nostalgic psych-pop sound, but also by the infrequency of his releases. His output – under the name Pipes You See, Pipes You Don't – first appeared with a full-length, Individualized Shirts, in 2001. Apart from a short follow-up in 2003, Erchick hasn't been very active since. The debut, despite its heavy praise and polished sensibilities, got easily lost among the plethora of E6 releases in the early 2000s. Erchick showcased a penchant for writing infectious pop songs, but many still relegated him in their minds to the producer/instrumentalist role that he largely assumed for OTC. You'd be surprised how many diehard OTC fans haven't even heard of the album. Individualized Shirts was a great showing of Erchick's range in the capacity of crisp and flexible production, which in a genre often labeled associated with lo-fi rigidity is a breath of fresh air. The strength of his songwriting has gone somewhat unnoticed, both for reasons of infrequent release dates and label overcrowding. That looks to change now.
After a lengthy wait, Pipes You See, Pipes You Don't will be releasing new material for the first time since 2003. The bizarrely titled Lost in the Pancakes is Erchick's most cohesive effort to date, after he dabbled in everything from muddy noise-rock to Big Star-inspired power-pop on Individualized Shirts. But for listeners who found that album's stylistic range to be one of its strong suits, do not fear. The result here is largely similar in that it captures two feelings simultaneously: one that emits theatrical genre-jumping, and another that makes the sound of a one-man bedroom project particularly surreal. While his sound is only slightly more polished this time around to distance it from DIY stereotypes, Lost in the Pancakes still projects as a very intimate release wherein Erchick's presence is the only one felt. This was one of the strengths of his debut as well, even alongside E6 celebs like Jeff Mangum and Will Cullen Hart. It was fairly evident Erchick didn't need anyone else to refine his style, and Lost in the Pancakes is most exemplary of that.
While solo artists who demand such a presence generally are – at least in a stylistic sense – one-trick ponies, Erchick is the opposite. His experience with Olivia Tremor Control has certainly paid off in his production this time around. While it recalls both the theatrical elements of '70s glam-rock and psych-pop's reverb-heavy hooks, the presentation of each song never becomes tiring due to each song's potential for explosive hooks. Like most Elephant 6 "solo projects", Pipes You See, Pipes You Don't sounds like a grand-scale band rather than a solo project. The self-titled track is an eerie, '60s psych-pop ballad with a bit of dramatic Bowie and Bryan Scary thrown in. The sudden shift to acoustical folk in the middle is especially reminiscent of such acts. The shrill organ in the distance also reminds me of Pulp's bleaker songs, like "Acrylic Afternoons", while the jubilant chorus is more in the vein of jangly '80s pop, like Aztec Camera.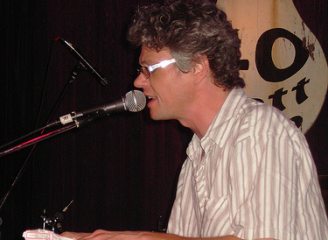 "Wake Myself to Sleep" just as theatrical, but with a livelier guitar jangle and bass line. The organ in the back, along with an infectious chorus which ends in the song's title, is superbly infectious and immediately establishes the song as a single-ready gem. Dr. Dog comes to mind most prominently here as a comparison, and like their best songs I imagine this one playing excellently live. "Train in the Station" presently a brief but hauntingly subtle melody, again led by heavily reverbed keys, jangly acoustics, and a remote organ. "A motion-like stillness is all that surrounds me," Erchick sings in a deadpan delivery that is the most recognizable remnant of his work with Olivia Tremor Control. The bridge in middle is exceptional, recalling the form of vintage '70s pop that David Vandervelde recalled so well on his debut. The contrast between Erchick's deadpan vocals during the verses and perked-up delivery during the chorus is consistent throughout the album, but never to the extent of sounding awkward or forced. His songwriting flows freely, for the most part, and the gorgeous melodies that accompany him are rarely suffocated.
"Refused" sounds like a Brian Wilson solo track, with its whimsical childlike bass line and enhanced key effects aligned with increasing harmonies. The moog-like effect sounds as if it could come from their Love You album. Considering my soft spot for that release, this is one of my favorite tracks on Lost in the Pancakes. Slightly more lukewarm efforts include "Dream Together", which features droning strings over a simple bass line. It wears on a bit too long before a spacey synth and key progression save it. It is one of the album's more ambitious songs, and the "come inside" conclusion to chorus works well. It should have been shorter, but the quality speaks nonetheless. "Days Remain" nearly provides a Lennon vibe, with some added humor ("it smells like something died, I know") and socio-political protest, all headed by a male-female duet. It's a bit dull, but again not terrible. It is the low point of Lost in the Pancakes, but it is never really very low at all. For the most part, this album is the product of experience and pop songwriting smarts, which Erchick is flaunting better than ever.
RIYL: Olivia Tremor Control, Neutral Milk Hotel, any Elephant 6 band, David Bowie, Bryan Scary & the Shredding Tears, Dr. Dog, David Vandervelde, Elliott Smith, Delta Spirit, Fruit Bats, Blitzen Trapper, The Morning Benders, Dawes
Pipes You See, Pipes You Don't – Lost in the Pancakes
Pipes You See, Pipes You Don't – The Train in the Station
Pipes You See, Pipes You Don't – The Next Anything
Official Site / MySpace / BUY