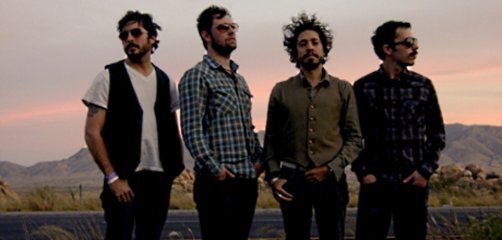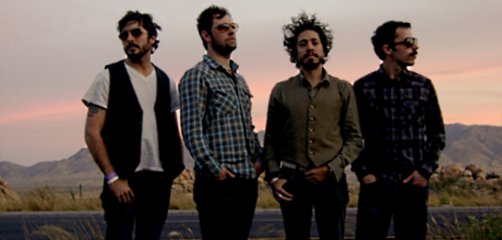 The crisp, jangly guitar-pop that The Wandas produce recalls the playful power-pop of Teenage Fanclub and Big Star. It is touched with a dose of modern accessibility, with the familiar song structures and sweet harmonious vocal backings bringing to mind '90s alt-rock acts like The Verve Pipe, Collective Soul, and – during The Wandas' more ambitious moments – Wilco. The Boston-based four-piece boast the sort of chugging rock that alternates freely between expansive southern-rock like the twangy "Everyday (Is as Bad as Monday)" and lush string-drenched country-pop flair of "Please Come Home". "So I pick up my phone and try to talk to you," Keith McEachern sings on the latter. "Instead I talk to your answering machine, 'cause you're not home I'm alone." The lyrical musings are very simple and straightforward, much like the power-pop work of Matthew Sweet. Endearing and romanticized, for sure, but not without the proper instrumentation to back it – whether it be invigorating jangle of polished guitars or the melancholic cry of acoustics and strings.
The Wandas often sit at the fringe of immediate radio accessibility. "Bending Over Backwards", with its quick guitar skiffle and high-pitched Teenage Fanclub-like chorus of exuberance, is the closest to that realm. It truly is a wonderfully infectious song, predictable structurally but enjoyably so – the chorus is one of those hooks that you await with anticipatory enjoyment. Perhaps or guitar solo or two could have been thrown in for variation's sake, but no need to stretch this one past the four-minute mark anyways. This is a short and sweet song that is placed properly at the beginning of the album. It is able to convince listeners to continue listening to New Wave Blues, the band's 2009 debut, so its methodic intelligence is also commendable. It's just a good pop song.
It is an apt time for New Wave Blues to be re-released, as the band's new album theWANDAS will drop later this year. Their excellent debut is now available at a whopping 60% discount on GroopEase, at a mere $4 for the entire album. This is a steal for an enjoyably paced, sweetly harmonized album like this. Other highlights include "Trepidation", a raucously crunchy alt-rock ode to nonchalance, and "Fighting a War", a melodic break-up ballad that fuses both acoustic and electric elements. "Should I abandon you, leave you?" McEachern asks on the latter. "Tell me what to do." The indecisiveness on his part in understood and expressed wonderfully, over somber stretches of twangy guitars and abrupt acoustical transitions. What he should not have to convince you, however, is to pick up their debut. Especially with the 60% discount, it is highly recommended for all fans of alt-rock and twangy power-pop.
RIYL: Teenage Fanclub, Big Star, Wilco, The Verve Pipe, Collective Soul, Matthew Sweet, The Elected, Rilo Kiley, HAL
The Wandas – Bending Over Backwards