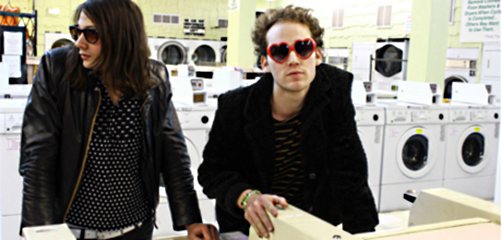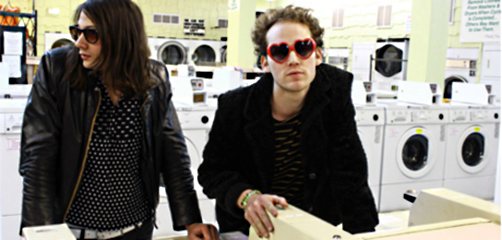 The fleeting guitar-pop of The Demos presents itself like a smörgåsbord of indie-rock influences. Pop pioneers like The Beatles and Brian Wilson can be heard in much of today's music, but the prevalence of contrived imitation over infused creativity now prevents listeners from fully grasping their impact on a variety of pop/rock styles. The Demos' breezy and bright sound puts throwback components like surf-pop harmonizing and chugging British Invasion guitar-rock on full display. They are able to do so within an intelligent blending of influenced genres that emerged later in time – like power-pop and indie-rock – and this makes listening to the New York-based duo is a titillating stylistic journey.
Although their most succinct comparison is to the evolutionary power-pop of Teenage Fanclub and Spoon, The Demos' willingness to embrace an endless chain of influences is what makes their music so immediately accessible and memorable. So what separates The Demos from other recent groups bound by similar influences, like Rooney or Hot Hot Heat? Most importantly, The Demos are able to pay tribute to their influences without ripping them off. So while this may prevent them from ever reaching the Top 40, their album boasts a hell of a lot more creativity and replay value.
A local duo from Rochester, The Demos are bound to get some attention with their debut full-length, Lovely. Highlight "Meet at Night" immediately reeks of nostalgia; the first quarter of the verse – "I always wait while for the bus to pick me up" – recalls high-pitched '60s pop groups like The Zombies And The Left Banke. The transition to a more power-pop feel, like that of The Replacements and Teenage Fanclub, is prompted by both a cleverly infused jangle and a more somber vocal turn – "and take me downtown." At 03:19 long, it is the second-longest track on Lovely, which does a stellar job of hosting twelve songs, nine of which are under two minutes. The duo recognize that if they are going to wear a bevy of renowned influences on their sleeves, there is no need to be overly ambitious by unnecessarily stretching out ideas. Lovely avoids any awkward moments whatsoever because of this commitment.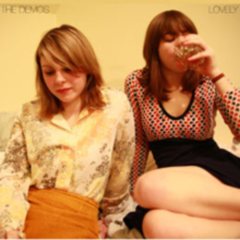 The infectiously upbeat "Impossible" resembles underrated British rockers Moose, who produced classics like "The Only Man in Town". "Impossible" is a generally acoustic song during its verses, but expands dramatically during the hook-laden chorus. "But your eyes burn bright and it feels so right to be loved," they sing, paving the way for a successfully dramatic bridge featuring string-synths and a trickling guitar riff; transitions like this throughout the album are generally concise and always memorable. The next track, "Don't Wake Me Up Again", follows a very similar formula; its chorus is backed by a whimpering string-synth, with a choral-like vocal accompaniment complementing a twangy guitar progression. While "Impossible" is more likely to earn new fans, its follow-up is more expansive than its two-minute length could possibly foretell.
With other gems – like the affably twee-like "I Might Have You" and the swiftly infectious "Can't Win Me Over" (it's easy to hear a little bit of Blur's "Coffee and TV" in there) – rounding out Lovely, it is highly recommended for any fans of immediately accessible power-pop. And who isn't a fan of that? Lovely is only $5 (a 44% discount) on GroopEase for a limited time, so be sure to pick it up.
RIYL: Teenage Fanclub, Moose, Spoon, The Replacements, Rooney, Blur, The Zombies, The Left Banke, The Beatles, The Beach Boys, Jonathan Richman, Big Star, A.C. Newman, Pavement, The Strokes, Weezer
The Demos – Tell Me How It Feels
Official Site / MySpace / BUY