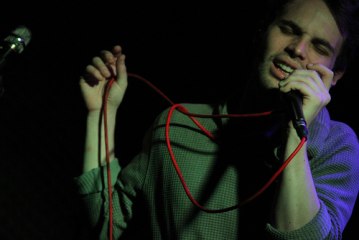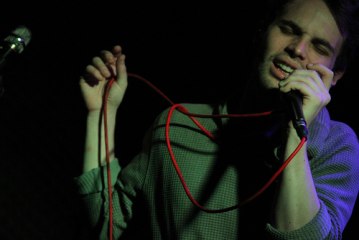 Contemporary interpretations of rhythmically inclined genres, like R&B and soul, have remained a continuous trend. Quality predecessors have already shown the style to appear timeless, so that is one attributing factor, but its abundance today in independent music circles is more indebted to its seamless maneuverability in sampling. That is not a reference to straightforward cut-and-paste samples, but rather the ability of R&B and soul classics to cohesively take on different forms when tempo and sequencing is altered and cross-bred with original ideas.
Combine this with the accessibility of home recording and you find a likely source for a movement that contains names like How to Dress Well, Avey Tare, El Guincho, Toro y Moi, and James Blake. Some of these artists have fallen somewhat lazily into the "chillwave" tag, which fails to render an all-encompassing categorization despite the attempts of some bloggers. There is no need to lump How to Dress Well and James Blake into the same category despite some shared characteristics; they each tout similar influences, but deliver with such different approaches – of varying levels of intimacy, sampling, and structural maneuvering – that any newly concocted genre tags are unnecessary and somewhat insulting to the artists.
Autre Ne Veut ("I want no other") is a fine example of an artist following in the footsteps of these aforementioned influences, all while sounding completely different from them. It's a one-man project with virtually no other information; the frontman remains elusive and anonymous – much like Burial, Neon Indian, and Unknown Mortal Orchestra in their earliest phases. He has a voice that resounds with the flamboyant swagger of Scissor Sisters, Erasure, and Hot Chip – combined with a nasally confidence reminiscent of CYHSY's Alec Ounsworth.  Backing him up is a swanky, grimy, and absurdly infectious swarming of vibrating '80s-inspired synths, pulsing drums, and subtle moog bass. On his wildly impressive Body EP – which follows up last year's acclaimed eponymous full-length – Autre Ne Veut offers up four memorable songs that showcase a dizzying variation of his R&B-meets-swanky-electro-pop sound.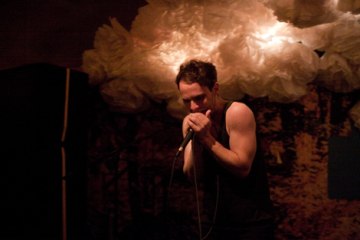 Deliveries on the EP range from the sexy yet straightforward electro-pop of "Your Clothes" to the brilliant sampling of "Not the One", which repeats She Wolf's anxious clamoring over an exotic and invigorating composition that only fully stands alone during the final minute. This is easily the song's best moment after such a climactic build-up; it keeps the listener wanting to delve more into Autre Ne Veut's clearly impressive songwriting abilities, even if his tendency to write concise pop songs can get the better of him. Instances like this, though, show just how great of an atmospheric builder his compositional skills can be. "Just Return" is highly reminiscent of The Knife, complete with shrieking synths that stab at the listener with a futuristic fury that also takes cues from Kraftwerk.
Perhaps the most notable is opening effort "Sweetheart", which evolves from a ghostly synth pad and ambulance siren to a full-on anthem with extraordinary dance floor appeal. Expect this one to get a boatload of remixes, hopefully most of them quality. "Sweetheart don't think we'll make it out," he sings before the burst of whirring synths. You can hear glimpses of Of Montreal's swagger, Cut Copy's electro polish, and Grimes' darkly omniscient progressions – but overall Autre Ne Veut is a singularly unique accomplishment bound to make waves.
RIYL: How to Dress Well, Avey Tare, El Guincho, Toro y Moi, James Blake, Scissor Sisters, Erasure, Grimes, Cut Copy, Hot Chip, Of Montreal, Kraftwerk, Burial, The Weeknd
Autre Ne Veut – Two Days of Rain (from eponymous release)
Official Site / MySpace / BUY