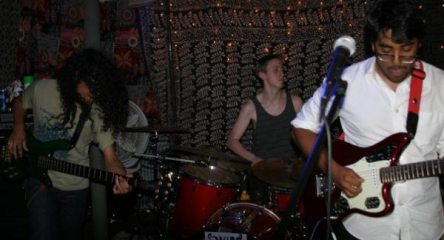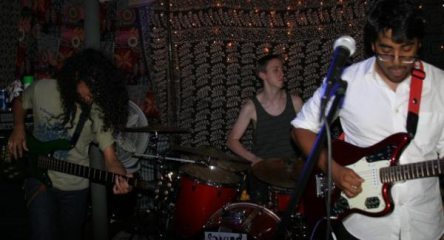 Producing scratchy alt-rock in the vein of Pavement and Sebadoh, Anna Bradley are mainstays in the New York alt-rock scene that have played with a number of notable underground rock acts in the area. Their most familiar stage partner to readers would be Slothbear, who had their Television-meets-Guided by Voices tracks featured last year. While Anna Bradley do not possess shimmering hand-picked guitar melodies or Tom Verlaine's hypnotizing snarling, their influences clearly are derived from the same movement. There is simply more emphasis on faster tempos, unobtrusive distortion, and key-based arpeggio infusions. Is this a band you would expect to hear playing live in a friend's basement in upstate New York? Of course it is. That doesn't mean "Perfume" is in any way inferior than what big-label acts are producing; its DIY sound hearkens back to days when alt-rock only required great hooks and vibrant energy to make waves. Bandcamp / Facebook / MySpace
————————————————————————————————————————————————————————————-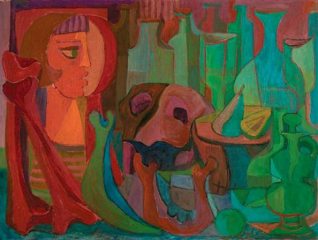 The Vliets – Beneath the Paisley Sky

The Vliets – Women Are Cocaine

The Vliets are another blast from the past, although this time presenting a more schizophrenic assortment of influences from '60s rock to today's concoctions. The slowly chugging guitar twang that kicks off "Beneath the Paisley Sky" brings to mind the Allman Brothers, as does the sweltering yet concise guitar solo at the 01:32 mark that appears sporadically throughout. But the verses introduce concepts more grounded in psych-pop, delicate and hook-friendly to the touch like Olivia Tremor Control and Circulatory System. This one-man-band from Dallas is fronted by Tyler Bohrnstedt, who has a wonderful grasp of nostalgic rock songwriting.
Despite his prevalent songwriting skills, Bohrnstedt is still learning the ropes of production. "I know nothing about mixing or recording," he mentions. Despite the inexperience, he certainly knows enough to enjoyably showcase what success may come for him in the future. The shrill organ-like stutter throughout "Women Are Cocaine" finds his voice too far behind in the mix, as if to show a lovable insecurity in regard to his vocals. He possesses the frail sort of whimper that encompasses many lost gems from the '60s and '70s. These songs are surely to receive more polished mixing in the future. Since it's easy to tell the excellent quality of Bohrnstedt's songwriting and lovable showcasing of DIY concepts even with the audible budgetary constraints, I doubt Bohrnstedt's efforts will get lost in time like many of his influences. MySpace
————————————————————————————————————————————————————————————-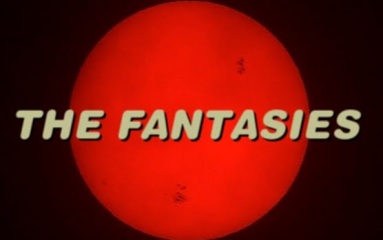 The Fantasies – Stuck In My World

The Fantasies – How The Fantasies Stole Christmas!!!
Although they don't have an amiable basement recording quality to them like Anna Bradley and The Vliets, The Fantasies tout similar influences by hearkening back to '70s psych-rock with their massive sound. Their stylistic aim remains far from focused, as they intend to release free singles continuously within different genres. This is a fascinating introduction to any band, almost as if listeners are able to listen in to their improvisational jam sessions. Their first release, Meet The Fantasies, is an apt transition from the past two acts due to its '90s angular indie-rock feel, again recalling names like Pavement and Guided by Voices. "Tick Tock" is an anxiously frenetic romp through hurried electric-guitar scales and warbly synths, the latter's melody nearly resembling '60s girl groups like The Westwoods. In that sense, surf-rock influences aren't far off either. Chalk it up as an excellent mixture of excitable surf-rock and jangly alt-rock/punk.
Their next release, How The Fantasies Stole Christmas!, sounds like it was produced by an entirely group.  Drenched in twinkling samples and vocal layers that sound like a Whoville choir, this is the Northampton quartet's most daring stylistic exercise yet. There is more repetition as expected considering the electronic aim, but this is not a lazy effort by any means; the halted choir samples just before the one-minute mark provide just the right dose of melodic variation. It's an excellent hook. Speaking of hooks, their newest effort – "Stuck in My World" – has the most out of the group's experiments thus far. Perhaps more straightforward than its two preceding releases, it is also the most polished and radio-ready. I can't help but be reminded of an American version of Supergrass, Blur, or any number of highly successful Brit-pop era groups that made a splash in the U.S. but an even bigger one in their native U.K. This is one of those tracks that will get stuck in your head for quite some time. Although some listeners may yearn for some stylistic focus from The Fantasies, I hardly mind the fascinating stylistic variation. Being young is a time for artists to experiment and be flexible, after all. Bandcamp