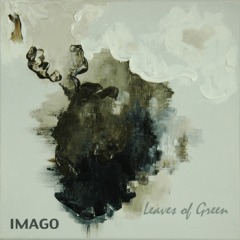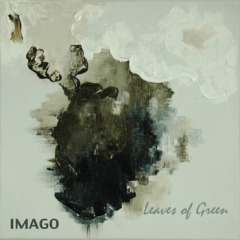 When an artist embarks on a solo project at a young age, the pursuit is commendable. Such ambition is shown on the full-length album by Leaves of Green, Imago. The album was created by one James Madole, a 20-year-old student at New York University. On his debut, Madole uses an infusion of vocals, guitar, ukulele, and keyboards to create mellow pop that resonates fluidly throughout the album. Imago is sometimes eerie, but always melodic. It begins with the lush "Convictions Pt. 1", which boasts an ethereal yet haunting sound. Madole pairs his background harmonies with prominent lead vocals to develop several beautiful layers of sound. The vocals are smooth and, coupled with guitar harmonies and a simple ukulele, achieve an atmospheric sound.
"Convictions Pt. 1" and its glimpses of Elliott Smith transition seamlessly into "Attic", an effort that remains infectiously upbeat while retaining the earnestness of Madole's efforts through its lyrics. Although many of the melodies are sweeping and lush, you should not expect sweet, gentle lyrics. Imago is reflective and emotionally heavy in its entirety. The lyrical matter is dense, but easily digestible because of the focus on content over quantity. The easy-flowing guitar melody aids in keeping the tone buoyant and chirpy, apt surroundings for Madole's delicately youthful voice.
"Manhattan Ave." opens solely with overlapping vocal harmonies, very similar to Grizzly Bear's ghostly style of folk. The licks of the guitar shoot in with spontaneity, balancing out the sound and producing a haunting nigh-time melody, which touts a lively and abstract presentation that should appeal to all fans of complexly layered guitar-based pop. While the sound of Leaves of Green is far from the likes of Animal Collective, Madole uses similar production technique to successfully create a mood both ethereal and memorably haunting. The reverb of his vocals is emphasized as to create a numbingly hypnotic feel.
Imago is an impressive debut with pleasant cohesiveness, despite the wide array of experimentation Madole accomplishes. He presents more than just a genial sound; lyrical content and some unconventional production techniques make it an intriguing venture, with melodic subtleties that will entertain listeners on multiple listens.
You can download Imago for free here, as well as stream it below.
RIYL: Grizzly Bear, Elliott Smith, The Leisure Society, Bright Eyes, Sparklehorse, Nick Drake, Neutral Milk Hotel, Built to Spill, Jeff Buckley, Iron & Wine
Leaves of Green – Manhattan Ave.