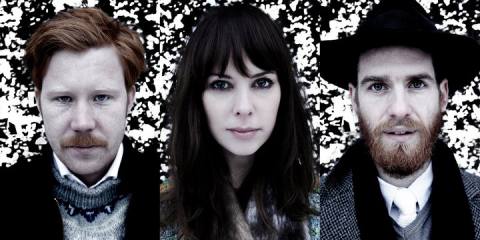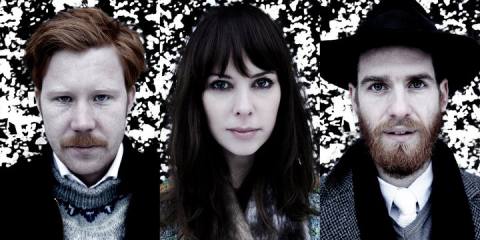 I'm considering a move to Sweden. It's not because I've decided to start an ABBA tribute band, or since my obsession with sturdy wooden furniture has become unfathomable. It's because there seems to be a tidy assortment of artists emerging from there that are incomparable to most pop scenes. Glittering electronic pop, with glimpses into italo-disco and club-ready dance, presents itself as frequently released and consistently satisfying in Sweden, where artists like Little Majorette originate and thrive.
Little Majorette aren't massively new, but they seem to be picking up steam lately. Zoe Durrant is no stranger to music, having been in Havana Guns and some collaborative projects like Sneaker Pimps. The other two members from the trio, Petter Winnberg and Nils Tornqvist, were both in the Icelandic reggae/rock infusion Hjalmar. Durrant has a voice similar to fellow native Lykke Li, with lush harmonizing and quirky twee-oriented structural tendencies. In fact, the beauty of Little Majorette and their sudden growth into the uplifting, beautiful nature of new single "Never Be the Same" is reminiscent of Lykke Li's "Dance Dance Dance". Only, Durrant's voice is gentler and, in some respects, more welcoming. Pack on a chirping and twinkling electro beat that will remain stuck in your head for days, and it's a undeniable success.
When "Never Be the Same" enters with its pulsating kick drum and flimsy organs, it attacks listeners directly with comparisons to erotically infectious electro-pop acts like Black Box Recorder and Cocteau Twins, giving a good old shake and chubby cheek grab with a cleverly infused chorus resembling the inexperienced fervency of a middle school choir. It leaves one slightly rosy in the cheeks, happy yet again that they gave another Swede three minutes or so of their listening time. The same can be said for retro doo-wop ode "Overflow". Satisfaction with that seems to be the norm among Swedish pop artists, lately and several decades into the past.
"Never Be the Same" is featured on Little Majorette's debut album Rifle Heart, which was released in August.
RIYL: Black Box Recorder, Mazzy Star, Lykke Li, Havana Guns, Cocteau Twins, Massive Attack, Air, Sarah Nixey, Slowdive, Robyn, Cults, Yelle, Sleigh Bells, Fever Ray, Björk, Feist

Little Majorette – Never Be the Same
Little Majorette – Bite the Bullet
Official Site / MySpace / BUY