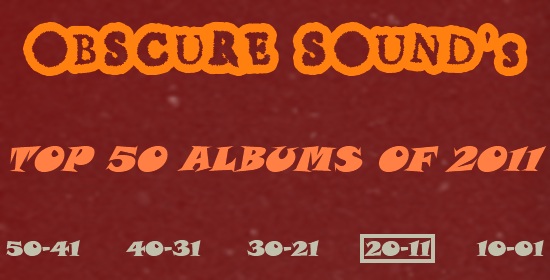 #50 to 41                   #40 to 31                   #30 to 21                   #20 to 11                   #10 to 01
————————————————————————————————————————————–
20. James Blake – James Blake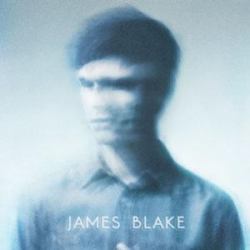 There has been a recent eruption of electronic artists, many of them under the age of 25, that appear obsessed with stretching the limits of conventional synthesizer sounds. It goes beyond squiggly and distorted effects that have been common in electronic music for some time. Artists in the vein of a Skrillex or Flux Pavilion prioritize a gearhead ideology, an infatuation with how the synths and samples sound as opposed to their melodic composition. Granted, these are designed more for ecstasy-driven nights out on the club than actual listening. For artists so intent on capturing a one-of-a-kind sound, their songs and resulting atmospheres sound overly similar and thus predictable. Alternatively, James Blake follows the path of artists like Burial and Flying Lotus, who inject emotion and atmosphere in their work to the point where only a percussively overactive remix would place it on an energized dance floor. He's one of few artists in this overly flexible dubstep classification that's wisely taking to past greats of dance and trip-hop music, like Massive Attack, rather than touting oneself as a computer wiz. There are different realms of dubstep, and Blake leads a more venerable one that promotes intricate beauty over superficial energy.
Even grouping him outside of any granted stylistic niche, his eponymous full-length perfectly embodies how quality electronica can mimic quality vocal-infused jazz, allowing lyrical sentiments to be enforced through backing accompaniments. "I don't know about my dreams, I don't know about my dreamin' any more," he sings on "The Wilhelm Scream". "All that I know is I'm fallin', fallin', fallin', fallin'." Each fall is accompanied by synth-bass and percussion dropping lower in pitch. When love is referenced, a bubbly synth arpeggio emerges, one that later helps lead toward a soul-powered delicacy complete with irregular beats and grimy ambient distortion. There are plenty of moments like this, yet the most notable aspect is Blake's willingness to stretch his vocals out and play with deliveries previously unfamiliar to him. "I Never Learnt to Share" rides on his solo vocal chops for some time, with only minimal touchings after that. He infuses vocal layers of varying pitch, again meshing the boundaries of R&B and electronica. James Blake is a stunning album that shows why Blake is leading a movement in electronica, one that will last well after the ecstasy fades.
James Blake – Limit to Your Love

————————————————————————————————————————————–
19. The Antlers – Burst Apart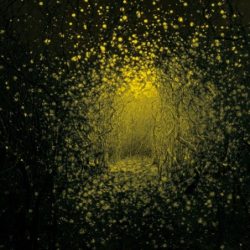 The Antlers' previous release, Hospice (2009: #11), was so emotionally stirring that it made listeners feel personally close to frontman Peter Silberman, like he was a longtime friend or accomplice. It's easy to account for this attachment, as bands rarely have the ambition to release something as personal as Hospice, a heartbreaking thematic gem about a hospital worker and a terminally ill patient who fall in love. Since it was easy to hear Silberman's suffering on Hospice, it's only natural to hope that his follow-up would capture the same emotional ferocity of The Antlers' previous, but in a way that minimized his suffering. An album of triumph and prevailing, perhaps? The Antlers' follow-up, Burst Apart, is more musically expansive and infectious, yet still projects the intensely emotional vision as Hospice through whispered hymns, majestic centerpieces, and a feeling of bleak recovery. Some differences are prevalent, however. Burst Apart pays more attention to the musical development than the lyrical themes, opposite to Hospice. On "Every Night My Teeth Are Falling Out", a reference to dreams that symbolize anxieties about others' perceptions, Silberman gives one of his greatest vocal performances. Twice he soulfully repeats the song's title, paving way for an excellent assortment of shimmering guitars and trickling synths more reminiscent of infectious rock acts like Radiohead.
As the anxious themes show, Burst Apart is once again a release consumed by the tragedies of the human subconscious, but with the alt-rock comparisons come a more approachable and infectious sound. Two songs on the album's second half, "Tiptoe" and "Hounds", assert what The Antlers have proven before: that they don't need any substantive lyrics at all to strike an emotional chord. The former is guided by a soft hymnal lull, as if it were recorded in a haunted 17th century cathedral. The brass that follows then provides a very cinematic feel, akin to the Ennio Morricone's score on films like Once Upon a Time in America. Along with those more typical of alternative art-rock – like "Parentheses", a fascinating Radiohead/Wild Beasts hybrid – Burst Apart is a consummately satisfying follow-up to Hospice. In many ways, Burst Apart an apt continuation of Hospice. It focuses on the universally comprehensible study of worries, anxieties, and defeat in ways that are just as personal and affecting. Review>>>

Official Site / MySpace / BUY
————————————————————————————————————————————–
18. Kate Bush – 50 Words for Snow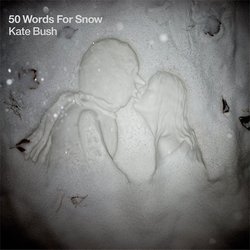 Kate Bush has assumed a Scott Walker pace since her reign in the '80s. 2005's Aerial was her first album in over a decade, so waiting another six for 50 Words for Snow isn't as daunting. After all, for artists like Bush and Walker, the wait is always justifiable. There's so much to explore within their albums that revisiting them every few years provides a new experience. 50 Words for Snow, which rivals Bush's greatest material from the '80s, has enough quality substance to tide listeners over for another decade. The album comprises seven epics, most exceeding eight minutes and crafting some of the most delicate poetry you will ever hear. The title obviousy evokes the emotions that arrive with winter, though it's much deeper than that. Bush covers every nook and cranny of the concept, from the warm embrace of being snowed in with a lover to the isolation of a horse buggy lost in a snowstorm . In some ways 50 Words for Snow could be reaching for the perils of seasonal affective disorder, though on grander scale it relates to how the unalterable (the coming of seasons) coincides with the constantly fluctuating prospect of our existence to create something that goes beyond our comprehension. We can only watch and, when given the opportunity to, love. The Eastern philosophies throughout the album are noticeable, as are elusive locations like Lhakpa-La and Mt. Kailash on the sultry twang-driven "Wild Man". Bush touches on how yearning for isolation often results in social stigma, despite the yearner often holding more knowledge than the accusers. "They call you an animal, the Kangchenjunga Demon, Wild Man, Metoh-Kangmi," she begins. "Lying in my tent, I can hear your cry echoing round the mountainside. You sound lonely." The music is most reminiscent of Bush's material from the '80s, injecting a lush twang over barren yet dexterous acoustic arrangements. The lyrical introspective is one of her best, as well.
An unlikely duet with Elton John, "Snowed in at Wheeler Street" is one of the most direct narratives on 50 Words for Snow, even if it's far from straightforward. It delivers a stunning tale of lovers reuniting through various re-incarnations, witnessing everything from the fall of Rome to being on separate sides of World War II — "I hid you under my bed, but they took you away." After listening to the song several times, which you'll want to do, the lyrical bookends are particularly devastating: "Excuse me, I'm sorry to bother you, but don't I know you?" Bush begins. "There's just something about you. Haven't we met before?" Elton answers with his usual poignancy: "We've been in love forever." The finale finds both clamoring for change. They just want to be together without feeling the loss of another again. The wait for another lifetime is too great. "I don't want to lose you again," they both yell, an identical call-and-response. It's only apt for true loves. And there it is. 50 Words for Snow is full of heart-rendering moments like this, from a genius in everything poetic and emotional. Accompanied by elements of '80s jangle-pop, minimalist piano, and everything in between, it's another release showing why Bush is one of the most important songwriters of the past few decades.
Kate Bush – Snowed in at Wheeler Street

————————————————————————————————————————————–
17. The Weeknd – House of Balloons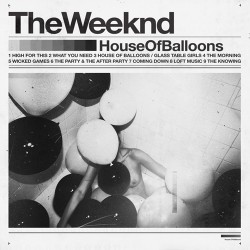 The Weeknd broke out with House of Balloons, a stunning incorporation of R&B into recent trends of electronica, namely those of the downtempo and chillout variety. Frontman Abel Tesfaye blows away the mere concept of popular R&B with this mixtape, removing the bland romanticism and overly glitzy hooks in favor of dark mind-bending infusions and daring structural tactics. Comparisons to The-Dream (Terius Nash) have been made, but Tesfaye's results are darker and more atmospherically demanding. More similarly to Nash, The Weeknd play creatively with many themes typical of R&B, or most genres in general. These include love, sex, and suffering. Apt under hazy and grimy collections of reverbed instruments and flexed samples, Tesfaye often depicts these scenarios from the perspective of someone on the edge — a drug-induced wreck, once-famous victim of delusion, or just anyone experiencing a break-up.
House of Balloons is a moody release that doesn't stray too far from these topics, but it's the album's psychedelic backdrops and Tesfaye's ardently empowering rhythmic flow that make it one of 2011's best. These are complete with a variety of guitars and keys, but it's Tesfaye's sampling of artists that solidifies his uniquely dark sound. Beach House, Aaliyah, Cocteau Twins and Siouxsie & the Banshees all make an appearance in this regard, most notably Beach House on the stunning "The Party & The After Party". There are also plenty of original Prince-inspired guitar stylings, especially toward the end of "The Morning". "Wicked Games" is reminiscent of The-Dream's more melancholic material, where his voice sounds crisply triumphant even with lines like "Bring your love baby I could bring my shame / Bring the drugs baby I could bring my pain." The entirety of House of Balloons is suitable listening for a hangover, when one's hearing is over-sensitive even to the sound of silence. This is an album with just the right amount of mellowness and heartbreak, concocted in an ingenious fashion that feels neither derived nor overly hammy.
The Weeknd – The Party & The After Party

————————————————————————————————————————————–
16. Wild Beasts – Smother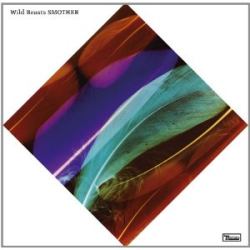 It must have been difficult to follow up an album like Two Dancers (2009: #3). It revealed Wild Beasts' sound as one of the most fascinating in indie-rock, marked by haunting yet fleeting guitar arpeggios, minimalistic yet hypnotizing rhythmic twists, and – of course – the voice of Hayden Thorpe. On some tracks times his voice can sound as frail and beautiful as Antony Hegarty's. On others, like "Hooting & Howling" or the recent "Plaything", it sounds more like the tortured cries of Billy Mackenzie — just the right amount of anguish and excitement to complement the darker edges of post-punk and New Wave. Just take a listen to Mackenzie on "Party Fears Two" and you'll hear distinctive similarities. Mix in a bit of Scary Monsters-era Bowie and the result comes close to Wild Beasts, though the latter is more subdued and without the glam-rock oomph. Wild Beasts sound somewhat grave, more serious than most groups anyway. Unlike a lot of post-punk revivalism, there's no tongue-in-cheek nature within their songs.In this case that's for the best. Even with their status elevating due to Two Dancers, Wild Beasts show no sense of immediacy or confinement, instead allowing their songs to build patiently like they on their previous album.
Fans must have breathed a sigh of relief when they heard Smother. After all, it would be easy to dumb down their sound into bland chart-topping British alternative and cash in. Wild Beasts did quite the opposite; they advanced their sound into greater depths, moving in the direction of Talk Talk's mid-to-late career albums where pop simplicities take a backseat to sensually expanding themes and melodies. Wild Beasts certainly aren't heading in the direction of avant-garde jazz, but their sound continues to gravitate more toward eccentricities that require tactfulness and patience to pull off. Take "Deeper", for instance. Its subdued beauty would not be possible if not for the prudent emergence of the chorus, laced ever so gently underneath the verses' initial guitar strums, which are wisely panned to the far left as to allow Thorpe's voice to elevate in accordance. The hooks aren't entirely dependent on Thrope's voice, though. Far from it. The instrumental cohesion on "Albatross" will take most listeners' breaths away; pianos and guitars flutter with mirrored precision, the bass and drums assuming a complementary role as usual. With ten songs that enjoy success on their own separate terms, Smother is more complex and analytical than its predecessor, and just as good.
————————————————————————————————————————————–
15. Wolves in the Throne Room – Celestial Lineage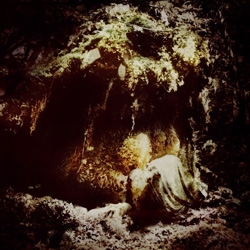 Celestial Lineage is a metal album, but not in the way most would think. Staples of traditional black metal like piercing vocals and unsettling eruptions are prevalent, but the production here is done with a graceful expertise that juggles guitars, rhythm, and its resulting symphonic echo to the more cognizant tune of post-rock. This is a metal album that manages to be fun without taking the doom and gloom so many of its listeners yearn for. "Permanent Changes in Consciousness" rides on a huge wave of endless distortion, with piercing screams and hair-metal licks coming into the fold. Songs like this are why Celestial Lineage must be a favorite of most horror movie directors. It's an album full of unsettling moments and audible fluctuations, but similarly to an artist like World's End Girlfriend these unnerving moments help make the moments of serene beauty more effective. For example, the solo at the track's mid-point commences a build-up that mutters a somewhat symphonic echoing, with strings sounding distant due to their deep integration within the guitars.
Celestial Lineage represents a meshing of Viking metal technicality with post-rock production, which more often allows the rampant emergence of various instrumentation already embedded within the initial lead. "Rainbow Ilness" is less developmental but just as effective. It unleashes an onslaught of roaring guitars and frenzied percussion from the get-go. The raspy vocals are slightly overpowered by the instrumental force, but again this choice in production works wonders for unleashing the song's energy. The final part of the song delivers the buzzsaws, guitar screeching, and skittish ambiance that Norse black metal is known for. Again, these choices magnify the subtleties inherent in subsequent greats like "Prayer of Transformation", the gentlest effort on Celestial Lineage and one that delivers harps, keys, and wind-gusting ambient sampling with the effectiveness of artists like Sigur Rós and Mogwai. But of course, the tranquility passes; the screaming resumes, the percussion clamors more furiously than ever, and the wall of distortion continues to build until every other instrument is out of sight. By this point in Celestial Lineage, you'll be welcoming the wave of noise — even if you're a fan of rock's more gentler moments. This album is just that convincing.
Wolves in the Throne Room – Prayer of Transformation

Wolves in the Throne Room – Astral Blood

————————————————————————————————————————————–
14. Julianna Barwick – The Magic Place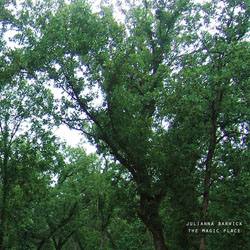 Julianna Barwick has a simple aesthetic that produces gorgeous results. On any given track off the excellent The Magic Place, she works over a warmly purring synth pad or piano loop, sampling her voice in a variety of pitches and melodic deliveries like any instrument. Her songs develop like a blossoming flower; the beginnings appear bleak with only slight color, but as the song grows so does the variety of sounds and overall composition. The end result is always satisfying and fully developed, without any wasted potential. There's generally no structure to speak of, just a continual build-up process that always comes to fruition. Opener "Envelop" begins as nothing more than a synthetic coo. That it builds up to something greater isn't surprising. The mere concept of a build-up for loop-based ambiance wouldn't be. It's how Barwick transcends it to an ethereal tribal-like whimsy that could feature in the next Lion King movie that separates her from other loop-based performers.
Barwick's sampling choices breathe life into songs throughout The Magic Place, especially on "Vow". It's initially led by a trickly piano melody, front and center as Barwick's angelic vocals are pushed to the right. A staccato-like percussion and accordion subtly reign over the track's second half, minimal additions that do just enough to maintain interest. More active efforts, like "White Flag", bring both tribal rhythms and neo-psychedelia to the table. Barwick's vocals here are penetrating , holding a note with the duration equivalent to translucent synths washed in reverb. These resulting sounds are swirling and and elemental. Comparisons to pop artists infatuated with classical music are appropriate, as artists like How to Dress Well and Stars of the Lid specialize in similar tactics of canvas-like musical development and tasteful sampling that never overrides a song's core. Barwick's approach is more direct than either, but it comes across just as successful, if not more immediately beautiful. The Magic Place projects natural beauty that appears differently with each track, a trait that many artists specializing in ambient and drone lack due to overly technical sampling choices and an over-emphasis on rhythmic transition. The Magic Place pursues the opposite, and is one of the most natural-sounding loop-based albums you will find.
MP3: Julianna Barwick – The Magic Place

————————————————————————————————————————————–
13. Junior Boys – It's All True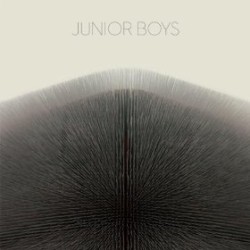 It's All True is the most impulsively pop-friendly of Junior Boys' four full-lengths, at times even resembling more conventional electro-pop acts like Hall & Oates and Chromeo. There's nothing wrong with that; many will consider it a step-up from Begone Dull Care (2009: #12), if only for the fact that certain songs on it were overly busy – like if the duo were holding their breaths for too long. With It's All True, they have exhaled. Stylistic relief is one way to describe it; they sound like they are having more carefree fun than ever. On that note, it's hard to imagine a better opener than "Itchy Fingers". Static-y dance-pop synths stab incessantly over a mellow electro-bass procession, with Jeremy Greenspan suavely preparing for the exhilarating chorus. Led by a trickling synth arpeggio, which evolves fully from the synth stabs, it is one of the many outstanding hooks within It's All True. Even aside from its killer hook, "Itchy Fingers" is a generally flawless opener – especially because it serves as an apt precursor to the album's other songs. The mid-point variation, with a keyboard mimicking traditional Asian string instruments (much like Jordan Rudess' electronic demos or Gorillaz's Schtung Chinese New Year remix), is an infectious little interlude that preps for one last go-around. It works well as a lead-in to the song's finale, when the whirring arpeggio becomes more prevalent.
The beautifully haunting "Playtime" is one of the group's greatest achievements, even with its nocturnal minimalism and steadily constructive structure. Trickles of chilly keys reminiscent of the great "Teach Me How to Fight" dominate the track, later to be accompanied by eerily spacey club synths and dribbling Asian strings. The two closing efforts on It's All True, "ep" and "Banana Ripple", provide the best conclusion to any Junior Boys release. Neither are particularly startling for them when it comes to style, like "Playtime" and "The Reservoir" are in some ways, but they are examples of what the duo does best: quality electro-pop with infectious complexities in varying realms of choppy percussion, ambient samples, and danceable rhythms. "Banana Ripple" is one of the year's strongest tracks for that reason, boasting a HUGE chorus that first reveals itself solely over percussion, then bouncy keys, and eventually a Michael Jackson-inspired dance troupe. The playfulness and catchiness floats on forever. It's All True will disappoint those looking for dark and brooding songs from Junior Boys. But for anyone in need of an ingeniously crafted and addictive example of feel-good electronic-pop, it doesn't get much better. Review>>>
Official Site / MySpace / BUY
————————————————————————————————————————————–
12. The Field – Looping State of Mind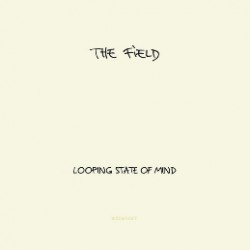 In the arena of loop-based albums, the two heavyweights this year were Barwick's The Magic Place and The Field's Looping State of Mind. The latter is less beautiful but more stylistically varied, touching on everything from dubstep, shoegaze, and techno. They actually couldn't be more different. Axel Willner is more obsessed with the manipulation of even shorter loops, leading to these more dance-savvy approaches. What he develops off a five-second loop is impressive enough. That the seven tracks on the aptly titled Looping State of Mind each tout seven different atmospheres, despite dealing in the same exact formula, is even more alarming. A simple loop is repeated continuously, and latter accompanied by thumping bass lines, subtle drum kicks, and fleeting synth arpeggios. It's not the most intuitive thing in the world, but it continues to work for Willner. The way he mixes various tones and frequencies is the main reason. The primary loop in "Is This Power" is intentionally meant to sound whiny, so the caressing bass is more affecting despite being pushed to the back of the mix. The ominous breakdown in the middle is perfectly executed, producing somewhat of an ominous alt-rock guitar tinge akin to Placebo.
Another highlight, "Burned Out", has a sharp Old Western bite, due both to a rhythm that resembles horses clacking against saddles and a loose woodwind that seems destined to resonate in a prairie. A twinkling piano melody gently assumes the lead later on, resembling a more post-modern infusion. It feels like a journey through time, its most memorable moments stuck in an endless loop. Many of the tracks on Looping State of Mind share this feel. "Then It's White", with its tranquil piano lead and stuttering vinyl clacking, sounds like it should be set to home movies, while "Arpeggiated Love" is an infectiously robotic stream of melodic machines that sound indebted to both dubstep and shimmering dance-pop. Seven songs, seven completely separable sounds. Willner has struck gold again with Looping State of Mind.
MP3: The Field – Then It's White

————————————————————————————————————————————–
11. Toro y Moi – Underneath the Pine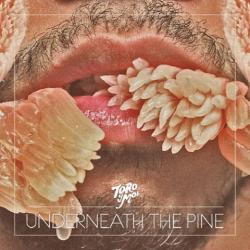 Underneath the Pine is the finest example of an artist prematurely grouped into the chillwave niche, only to emerge with a sound devoid of any over-attachment to sampling or warm gauzy layers of reverb. This is an album that doesn't need to cloak anything. The beauty of Chazwick Bundick's songwriting is beautiful enough to rely on little more than acoustics, if that were to be his chosen path. Not many electronic pop artists could say the same, that their songs would translate well to an acoustic format. The backbone of Bundwick's songs are consistently strong, whether it's the floaty acoustic-space vibe of "Before I'm Done" or jumpy high-pitched synth-pop of "Go With You". The latter is a fine example of excitable synth-pop, which Bundick has discarded for the most part in favor of scenic development and organic psychedelia, the latter of which occasionally results in styles bordering on funk and R&B, like on the swanky "Still Sound" or the downright sexy "New Beat". Even on "Got Blinded", which makes room for an explosion of synths after its intro, Bundwick scales back potential electronic overload in favor of trippy organ tremolos. He has justified confidence in his songwriting, a swagger less visible in his previous releases. It's finally at the forefront with Underneath the Pine, resulting in arguably the finest electronic release of 2011.