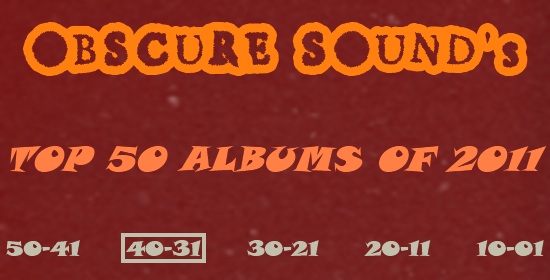 #50 to 41                   #40 to 31                   #30 to 21                  #20 to 11                   #10 to 01
————————————————————————————————————————————–
40. The Mountain Goats – All Eternals Deck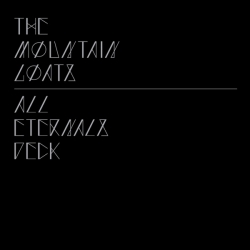 Few acts are able to pull off a front-and-center vocal delivery like The Mountain Goats. Frontman John Darnielle is a constant emission of confidence, never weary of occasional discordance or awkward fluctuations in pitch due to his stringy yet endearing voice. His voice is a nasally twang that probably sounds like a complaining heretic to some, but closer inspection reveals the sort of idiosyncratic charm that builds cult followings — which is exactly what The Mountain Goats have at this point. These fans already know that Darnielle surgically plants his lyrical quips in just the right places, with unconventional imagery and similes supporting characters ranging from the sanguine to disgustingly malicious. All Eternals Deck features the group's widest range of these yet. Indication of the the malicious is best heard on "The Autopsy Garland". A beautifully poignant collection of acoustic guitars and a heavy twang bass lead the way. "Fat rich men love their 12-year-olds /Deco cufflinks and cognac by the glass," he sings, affirming with the lethal statement "You don't wanna see these guys without their masks on." That line points to the album's theme, being that appearances and occupations are no indication of good or evil. Opener "Damn These Vampires" emphasizes the most dangerous aspect of human corruption: that it's too late by the time you recognize it. You can't undo a vampire bite, nor can one corruption, but there's just the right amount of bouncy pop – like "Prowl Great Cain" or "High Hawk Season" — to numb the pain.

The Mountain Goats – Prowl Great Cain
MP3: The Mountain Goats – Damn These Vampires

————————————————————————————————————————————–
39. Drake – Take Care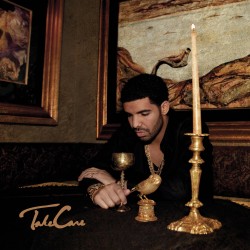 Prior to Take Care, it was easy to look at Drake and group him in with every other commercial vehicle. Aubrey Graham an actor-turned-rapper who put out some polished singles, and released an album with some of those singles and filler. Skeptics assumed he would keep repeating this process, like many other Young Money recruits. After the catchy but inconsistent Thank Me Later, it was a safe assumption that Drake would land a few successful radio singles and maintain a small following. Nothing more. Not everyone guessed he could release something as emotionally mature and coherent as Take Care, an album that prioritizes something absent in much of today's commercial hip-hop music: atmosphere and mood. Noah Shebib turns in one of the best production jobs of 2011 by highlighting Drake's rhythmic strengths over both downtempo and frenetic electronica, ranging from the ethereal piano minimalism of "Over My Dead Body" to the fleeting arpeggio-led electro-clash of "Under Ground Kings". In the latter, evidence of Shebib's breathtaking production is best heard at the two-minute mark, when new samples and orchestral additions are unveiled with stunning precision, as if submerging from a slumber. A similar technique is employed during the chorus of "We'll Be Fine", an equally exciting effort that provides a seamless counterpart to darker, more brooding efforts. The tracks on Take Care have a knack for starting out minimally, only to reveal themselves as powerful hip-hop anthems with intelligent glimpses of soul, R&B, and even dubstep. Drake's chops as an MC are at their most refined here, though Take Care is a collaborative success at heart. Shebib's stellar production should be just as honored.
MP3: Drake – Over My Dead Body (Star Slinger Jetlag Edit)

————————————————————————————————————————————–
38. Cut Copy – Zonoscope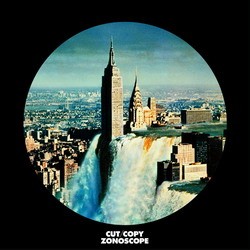 Cut Copy's 2008 release, In Ghost Colours, is one of the best electronic albums of the past decade. It's more suitable to classify as an "electronic album", rather than choosing from a dozen of sub-genres. The Australian four-piece doesn't fall into any particular categorical realm. They're a rock band with an astute grasp of electronic production, and thus they have an upper hand over many groups looking to infuse electro polish into a rock sound, or vice versa. Superfluous stylistic additions never appear on a Cut Copy record, yet they're able to diversify their sound without growing dull. Zonoscope lacks the immediate hit appeal and non-stop fun of In Ghost Colours, though it's to be expected since the structures are more schizophrenic and the instrumental arsenals more rock-oriented. The hooks aren't quite as a discernible, but the songs as a whole stand stronger on their own. One of the highlights, "Where I'm Going", isn't electronic by any means. It's a chirpy psych-pop charmer with a dreamy verse recalling the acid-washed '60s odes of Super Furry Animals, with hints of George Harrison's warbling croon. Cut Copy could craft a guitar-heavy psych-rock album successfully if they chose, but they'd rather jump around. If we're comparing it to the cohesive In Ghost Colours, this is a detriment to Zonoscope. The wide assortment of intents, whether it's asserting quick hooks in the fleeting psych-pop gems like "Where I'm Going" or building up momentous transitions in trickling electro epics like "Pharaohs & Pyramids", listeners are more prone to get overwhelmed on Zonoscope than any other Cut Copy album. Still, it's being overwhelmed in the sense of taking an extra hit or two. Once the high fades just a tad, and a preemptive listen or two grants listeners the proper chronological and stylistic foreknowledge, Zonoscope is free of anxiety and full of memorable moments.
MP3: Cut Copy – Where I'm Going

————————————————————————————————————————————–
37. Bon Iver – Bon Iver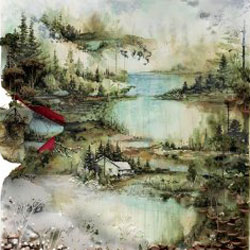 Justin Vernon, a.k.a. Bon Iver, has expanded his instrumental horizons by using a variety of new tools across this eponymous release, with mostly successful results. Examples include a saxophone on "Minnesota, WI", a subtle electric guitar on "Towers", and the manipulation of downtempo beats on "Michicant". Then there's "Calgary", Bon Iver's grandest song to date. It borders on prog-rock, but stays restrained throughout. It's one of the most satisfying tracks on Bon Iver, and a stellar representation of how Vernon has grown as an artist. It's also fun to search for sounds influenced by Vernon's many side projects and collaborations. Volcano Choir's ambient soundscapes are present on "Beth / Rest", a throwback to early '90s soft rock via David Crosby or (shudder) Michael Bolton that actually works. "Perth", the opener, is a perfect example of Gayngs-esque distortions. Even Kanye's influence is heard on "Hinnom, TX", with rapid key tremolos accentuating Vernon's heavily reverbed vocals – which later expand into a TVOTR-like flurry of soulful, brass-accented bliss. Most Bon Iver tracks don't build up so much as they meander through melodies. This is not the case on "Towers", arguably the best track on the album. It's a sweeping, swelling, and emotional jam that's more upbeat than usual. Bon Iver is a brighter album than For Emma, Forever Ago. The songs reveal a more optimistic Vernon that hasn't necessarily been holed up in a cabin all winter with nothing but trees surrounding him. Much like For Emma, some tracks — like "Holocene" and "Wash." — meander a bit too much, but even these efforts provide a calmness that compliments the highs and lows of the standout tracks. Review>>>
Official Site / MySpace / BUY
————————————————————————————————————————————–
36. Marissa Nadler – Marissa Nadler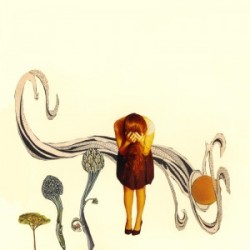 Marissa Nadler's voice is too conventionally beautiful to be labeled as freak-folk. If you're looking for some idiosyncratic novelty, look elsewhere. She's a traditional folkie armed with the retrospective wordplay of someone with several lives. Nadler's prevous albums put her on display as a master of depicting the romantic essence: falling in love, being in love, and falling out of it. She accomplishes this with stark folk minimalism, accompanying a delicate voice drowned in reverb like a Hope Sandoval or Vashti Bunyan. Some past efforts, like "Mary Come Alive", made use of percussion, electric guitars, and creaky synths, but a similarly direct form of this expansiveness is rare for Nadler. On her eponymous album, she neither toys with direct stylistic expansion nor remains entrenched in folk minimalism. Rather, these songs build with the heart-tugging metaphorical lyrics guiding their way. Nothing ever sounds forced upon the listener. Opener "In Your Lair, Bear" is a great example of Nadler's delicate naturalism within her song structures. Using changing seasons as a metaphor for changing relationships, it begins with a singular acoustic interlude as Nadler asks "Where did you go, when the snow fell that year?" A soft pull of strings burst forth when Nadler continues, "And then summer came and he wore you like a charm." The incompatibility of relationships is one thing to sing about, but Nadler's comparison of their imminence to the coming of seasons is particularly heartbreaking. The fresh optimism of "The Sun Always Reminds Me of You", and its rich country twang, is almost a necessary follow-up… both for emotional stability, and to show that Nadler's strengths reach well beyond melancholic extractions. It's one of several tracks you simply won't forget on Marissa Nadler, a gorgeous album from her as usual.
MP3: Marissa Nadler – The Sun Always Reminds Me of You

MP3: Marissa Nadler – Baby I Will Leave You in the Morning

————————————————————————————————————————————–
35. mr. Gnome – Madness in Miniature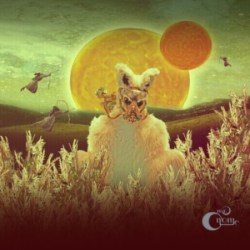 When mr. Gnome were at their best in the past, it involved post-rock explosives with vocalist Nicole Barille stretching her exceptional vocal range to the limits. The technical skill of her guitar work and drummer/pianist Sam Meister was always apparent, but sometimes the songs struggled in letting loose and allowing melodies to reign over virtuosity. Madness in Miniature is a different story. Standout "House of Circles" manages to inject freak-folk into a frenzied alt-rock arsenal. Barille's voice ascends from a moaning whimper into a confident snarl, both accompanied by a backing vocal harmony producing a ghostly yet ethereal effect; the banshee-like 'ooh'ing is a perfect fit. A clashing between the folk-leaning verses and explosions of alt-rock guitars comes to full fruition slightly past the three-minute mark. Introduced by an epic percussive build-up that marches along in a bluesy White Stripes fashion – and complemented by a quivering Barille, who puts in one of her best vocal performances yet – the conclusion to "House of Circles" is a rampant stunner that embodies mr. Gnome's energy and structurally innovative tendencies. While the first few tracks show Madness in Miniature as a continuous fusion of lighter rock elements with thunderous post-rock eruptions waiting at every turn, the second half of the album contains some efforts that could be considered ballads – at least by mr. Gnome's standards. The aptly titled "Winter" utilizes crystallized keys and high-pitched note sequences, delivering something that sounds like the alternative equivalent of Sally Shapiro's similarly arctic-sounding work. The wavering use of tremolo in the backing keys also deliveries a dream-pop vibe typical of Beach House, especially with Barille now alternating between a soft-spoken quiver and emotive proclamations. This is mr Gnome's most successful release, and one that should propel them to a big 2012. Review>>>
MP3: mr. Gnome – Winter

————————————————————————————————————————————–
34. Panda Bear – Tomboy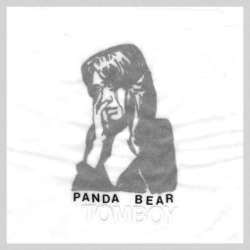 Even though the instrumentation on Tomboy is more immediate and intimate than on Noah Lennox's work with Animal Collective, his vocals sound more distant than ever. Lennox chose to pile on the reverb and overdubs to nearly obscene amounts. In many ways, Tomboy is a soul-bearing experience for Lennox, a point of contention for those who aren't particularly tuned to the same spiritual compass as he is. It's an album torn down the middle; half of the tracks are beat-heavy dance numbers, while the other half consists of near-madrigal drones. Repetition plays an even greater role than before here, as Lennox's appeal on this record seems to weigh solely on whether or not his drones reach epiphany. While they most often do, there are times I'm left waiting for the sunlight to break through the heavily clouded atmosphere of some of these tracks. Needless to say, Tomboy works better as a headphone-listening album, drowning you in its vast ocean of sounds and rhythms. Tomboy's more droning tracks ( "Drone" or "Scheherezade") are as cold and indirect as a cathedral choir. While beautiful, Lennox's vocals are so distant from the listener that it's hard to feel like Lennox is singing to you and not at you. On the other hand, groovier numbers such as "Slow Motion" and "Last Night at the Jetty" provide a simpler and more enjoyable approach to Lennox's pop sensibilities. His same sense of slathered sunshine and "good vibes" accompany some truly fantastic melodies. Tomboy is still terribly catchy whenever it gains focus, and more often than not it does. If ordinary life is a trip, then Tomboy is the drug — even if its high wears off rather quickly. Review>>>
Panda Bear – Last Night at the Jetty

————————————————————————————————————————————–
33. Cass McCombs – Humor Risk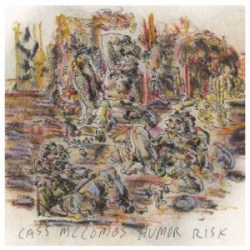 Cass McCombs released two albums this year: the sparsely somber Wit's End and, a few months later, Humor Risk. Electric guitars and percussion are instrumentally dominant on the latter, unlike the emphasis on keys, acoustics, and makeshift kitchen appliances featured throughout Wit's End. Efforts like "To Every Man His Chimera" and "Mariah" provide the dose of brooding melancholy that McCombs fans have come to expect, but Humor Risk is otherwise more lighthearted and repetitive than its slightly elder sibling.  In separating the two, it is hardly surprising that the lyrical wit of McCombs came up with something like this: "Wit's End is like a stew; Humor Risk is the raw food diet." While the first few tracks are typical McCombs fare, the final six songs are as strong as anything he has done, specifically the meat of the album. From "The Living Word" to the end of "Robin Egg Blue" is flawless. The album's literal and emotional centerpiece, "To Every Man His Chimera", would have been right at home on Wit's End. Still, between the chugging infectious folk-pop of "The Same Thing" and the acoustically upbeat "Robin Egg Blue", it provides a seamless sequential progression on Humor Risk. Apart from the heart-tugging start-stop patterns that McCombs employs, the main draw here is the excellent infusion of music into lyrics. Mentions of ghosts, failed weddings, and being stuck in a one-dimensional realm sounds like the plot to a Korean horror film, but McCombs incorporates the vague lyrical sentiments into a hazily retrospective guitar-led stroke of accompanying genius without getting overly fantastical. Although Wit's End is more cohesive atmospherically and production-wise, Humor Risk is the best representation of McCombs as a songwriter in the "classic" folk-rock sense, which never goes stale. Review>>>
————————————————————————————————————————————–
32. Colin Stetson – New History Warfare, Vol 2: Judges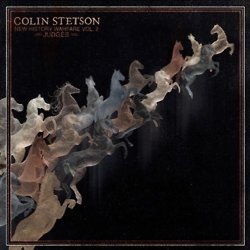 New History Warfare Vol. 2: Judges could be written off as some sort of avant-jazz concoction, though it would be downplaying its feats significantly. There are sounds collected here that are refreshingly original and exposed through Stetson's iconoclastic methodology. Imbued with such vivid spontaneity (no overdubs or multiple takes were employed), they seem to only be possible through the power of abstract, unhinged thought. With twenty-something microphones planted around Stetson as foliage, the sounds of violent clacking keys, the steady breath of Stetson, and the atonal residue of the instrument are recorded and mixed to different degrees. The result is something almost electronic in how otherworldly and humanly impossible it sounds. The gurgling tribal rhythms and oscillating tones of "Judges" and the samba beat of "Red Horse (Judges II)" provide the best examples of this seemingly sampled and manipulated sound. Both seem impossible to achieve without the aid of machinery, and yet the line between man and instrument are blurred ever so viciously. Stetson follows a modal and rarefied philosophy here. Motifs with loose connections to minimalism and pop and thematic set pieces weave the terrible sadness that haunts this album. Above all, the focus remains on Stetson. He literally breathes life into his instrument, personifying it as a daunting, wheezing, lumbering beast. Struggling through spaciousness and claustrophobia, he emits a tense atmosphere. It is sometimes beautiful (such as on the string-like vibrato of "From No Part of Me Could I Summon a Voice"), sometimes guttural (best achieved on the Flying Lotus-esc clockwork of "Home" and "Fear of the Unknown and the Blazing Sun"), yet always hypnotic and sobering. By putting all of his ideas in the iron sights of his spur-of-the-moment reactions, Stetson discovers a new unalloyed and beating heart within the bowels of his instrument. The sound recorded here is not just the instrument and its performer, but the deafening cry that silence being torn apart makes. Review>>>
MP3: Colin Stetson – A Dream of Water

Official Site / MySpace / BUY
————————————————————————————————————————————–
31. M83 – Hurry Up, We're Dreaming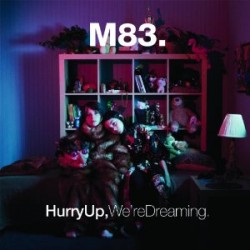 A double album often means mixed reviews for a mixed bag, generally containing a few singles and mostly filler. Some would even call the notion of a double-album in this era pretentious, as if one's b-side material is worthy of circulation. M83's Anthony Gonzalez defies skeptics that share this view. Ever since M83's full-length debut — the gorgeously lustrous Dead Cities, Red Seas & Lost Ghosts — a double album has seemed imminent, as well as its success. Every M83 album is an exemplary of cushioning highly accessible anthems with a cast of atmospheric ventures fixated more on a specific ambiance than direct hooks. Especially considering Gonzalez's single-disc albums are jam-packed to begin with, it's not as if he had to adjust M83's formula for a double album. The soaring pop anthems, bottled-up sugar rushes like "Midnight City" and "Ok Pal", mesh beautifully with scenically otherworldly acid trips, varying from the whimsical and child-like sampling of "Raconte-Moi Une Histoire" to the explosive guitar-powered arena-whirring of "This Bright Flash". That's not to say the more accessible efforts lack flavor; "Midnight City" ends with a dazzling sax outro that only Destroyer's Kaputt could conquer this year, while the infectious fluttering of "Steve McQueen" fades in and out like a white dwarf.
The lead progression on "Wait" recalls the Pumpkins' "Disarm" with its thickly reverberating acoustic twang. Of course, M83 stacks glistening keys, droning synth pads, and fervent yelps on top of it, but these elements never hide the songwriting. Although "Disarm" was off Siamese Dream and not Mellon Collie and the Infinite Sadness, the direction of this double album is certainly influenced by the latter. The perfect assimilation of hard rockers and lush charmers is hard to miss, and any Pumpkins fan will certainly find a soft spot in their heart for Hurry Up, We're Dreaming. They'll especially love "My Tears Are Becoming a Sea", a swelling orchestral jam that is the sheer definition of epic, allegedly one of Gonzalez's favorite words. There isn't a misstep on Hurry Up, We're Dreaming, but that doesn't mean any track comes close to "New Map" — an utterly flawless fusion of Gonzalez's knack for both immediate power-anthem hooks and gradually developing epics. After an enormous few sequences, the finale boasts brass and woodwinds that assert a dexterously jazzy feel. It's hard to pick the most memorable track on a double album full of them, but "New Map" may be Gonzalez's brightest.
MP3: M83 – New Map