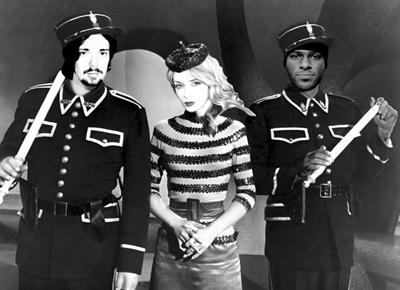 York's own glamorous (they've got great fashion sense) yet hard-hitting rock act Honeytone Cody are on the verge of breaking away from Yorkshire and into the national spotlight. With their intricate progressive rock sound, the Cody crew have been making some waves around the county for a number of years.
The band's strong visuals and avid social networking has made them a hit with alternative music fans from around the country, and their collectively razor-sharp wit makes pretty much everything that they post worth a listen or a read.
The trio have new songs out every few months (they work together at an alarming pace) and a reputation that has painted them as ultimate professionals able to make a good impression, rock a frickin' room, and destroy your ears at the very same time.
Honeytone Cody's material will open your mind; whether you're into pop, rock songs, or metal, there's something to offer within this sound for all takers. Particularly enthralling is "Radioactive Tease", with its great tribal drumming and Queens Of The Stone Age-styled riffs. Definitely worth your time if you, like anything and everything from The Cure to Garbage via The Pixies. This is great material that deserves much more attention.
RIYL: The Cure, Joy Division, Sleater-Kinney, Queens Of The Stone Age, Garbage, Sleigh Bells
Official Site / MySpace / BUY