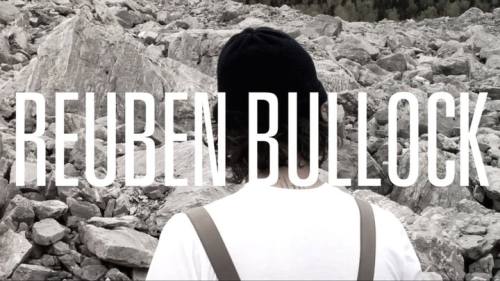 I recently went to see Tinker Tailor Soldier Spy at the cinema. Of course, on the surface that doesn't have much to do with the release of Reuben Bullock's new record Man Made Lakes, but bear with me. When I saw Tinker Tailor, my immediate thought upon leaving the theater was "That was an idea was so complex yet genius I'm amazed no one had done it earlier." And that's exactly what I think when I listen to this LP.
Before I go any further I must admit that I am not writing this based solely on the strength of Man Made Lakes. I also listened to tracks from the band's previous LP Pulling Up Arrows, another recommendation. As far as the new stuff goes, "Avails of Loneliness" is phenomenal. It's easy to marvel at its technical skill, but there are other things to be impressed about as well. The closest I can get to describing this track is comparing it to Noah and The Whale, but darker. Having said that, there is a fantastic layer of uplifting keyboard melodies toward the end that completely changes the track's mood. The vocals are very similar in this track to those of Charlie Fink, a complementary comparison in my book. Springsteen and Gin Blossoms are relevant as well.
The track the duo have chosen to release to the iTunes of the masses is "The Rain", which is a fine track, just not as emotional as "Avails of Loneliness". What it does do, however, is show that this is a band with competent and complex songwriters striking enough to be compared to the likes of Arcade Fire or Bright Eyes. I can honestly say I have no idea what any of the songs I have listened to are about, but it's clear that the fantastic imagery used paints pictures of honest sentiments. "You are the rain and I am the last thing that you touch." I haven't got a clue what that means, but it's sheer poetry in terms of the imagery.
Without a doubt, Reuben Bullock are a band that, over the strength of two LPs, have demonstrated they can tread a very fine line between desperation and euphoria like they don't exist. Seriously, just listen to "Avails of Loneliness" a couple times and you'll be hooked. I can't wait to hear more from this band, and I certainly can't wait to say that I gave them a great review before they hit it big, which they inevitably will. I'd like to gloat like that.
Anyone who enjoys listening to the likes of Noah and The Whale, Arcade Fire, and maybe even The Smiths (who are able to convey a similar degree of emotional baggage) shouldn't hesitate to check these guys out. In fact, no one should hesitate to.

MP3: Reuben Bullock – Avails of Loneliness

MP3: Reuben Bullock – Devil's Time