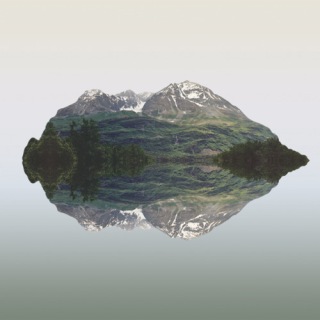 MP3: Port St. Willow – "Amawalk"
MP3: Port St. Willow – "Orphan"
Port St. Willow is the project of Brooklyn-based Nick Principe, whose falsetto is one of few that compares to Hayden Thorpe (Wild Beasts) and Antony Hegarty. Yet while effective falsettos encourage admiration, they're pointless in the midst of sub-par songwriting. So good thing Principe's beautifully intimate songwriting is strong enough throughout his full-length debut, Holiday, to exempt his vocals from any overly dependent role. Development and patience are a pivotal aspect of his songs, which more often than not run over five minutes and evolve from the roots of airy organs, clanging guitar-based reverb, and minimalist percussion that ranges from marching-drum processions to supplemental pit-pattering.
"Amawalk" initially glides on stuttering synth pads and a placid guitar lead, producing an ethereal and majestic sound. When Principe's quivering falsetto kicks in, shades of Wild Beasts are immediately on display. Apart from the obvious falsetto likeness to Thorpe, the instrumental choices are apt and haunting in a similar manner — like just before the 03:00 mark when a subtle keyboard progression encourages the guitar's lead to kick its intensity up a notch. All this beauty that happens seems like a build-up for the grand finale, a brass-infused grandiosity of post-rock beauty (you'll get a bit of Sigur Rós) that lasts for the track's final two minutes.
The equally excellent "Orphan" plays more with Principe's vocal dynamics. A ghostly filter occasionally surrounds one vocal layer, while another serves as the laid over gently wavering guitar-organ infusions. If you enjoy these two tracks – which many of you will – then check out Holiday immediately. The album sounds more like a barren winter day, and complementary so, than a holiday per say — but that becomes part of its unique brilliance fairly quickly.
The recommendation comes courtesy of Lee over at the superb Knox Road; they hosted Principe, the previously featured Warm Weather, and others at Piano's earlier this month.