Posted
January 16, 2014 by Mike Mineo
in Tracks
Marissa Nadler – "Was It A Dream"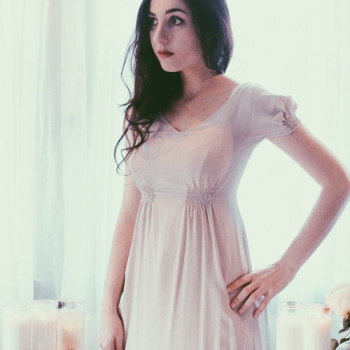 Marissa Nadler's upcoming album, July, may allude to summertime in its name, but the talented folk artist continues to capture more wintry sentiments on stunners like "Was It A Dream", the second track revealed off July after "Dead City Emily" in November. This is an artist, after all, who referred to Edgar Allan Poe as one of her biggest influences. Combine that literary Gothic influence with sparsely elegant soundscapes and an idiosyncratically beautiful croon, and you have the unrivaled sound that is Marissa Nadler's. Only Julia Holter comes to mind when thinking of artists able to capture a similarly ethereal folk-leaning beauty.
I've been smitten with Nadler's ghost-folk since 2007's classic Songs III: Bird on the Water was easily one of my favorite albums that year. Its follow-up, 2009's Little Hells, was just as good — with some interesting dark electronic maneuvering on tracks like "Mary Comes Alive". "I know we had a beautiful life, but things changed like the leaves on the vine," she sang during that effort, encapsulating her ingenious use of contrasts between apparent beauty and impending doom. The recently revealed highlight off July, "Was It A Dream", carries a more conventional instrumental arsenal, while continuing to tout Nadler's strengths.
Over tortured croons and a steady acoustical lead, Nadler emits regretful tones with beautifully reflective harmonizing backing. Western-y guitars and drums emerge just before the one-minute mark, with strings of all varieties (from romantic tugs to staccato) eventually coming into the fold during the track's emotional peak. "Was It A Dream" is an excellent track from an artist who looks to continue her consistent greatness with July. Pick it up on February 4th.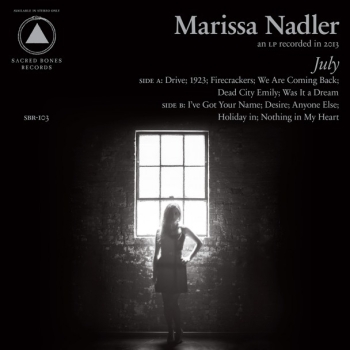 Marissa Nadler – July track listing:
01 Drive
02 1923
03 Firecrackers
04 We Are Coming Back
05 Dead City Emily
06 Was It a Dream
07 I've Got Your Name
08 Desire
09 Anyone Else
10 Holiday In
11 Nothing in My Heart
MP3: "Apostle", "Alabaster Queen"