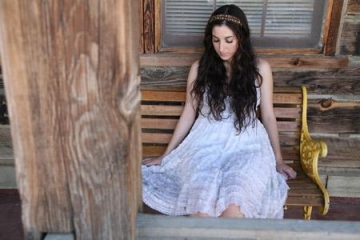 To attain memorability, artists often strive for a consistent tonal resonance to align with the occasionally overlooked aspect of cohesion. Whether one hears a punk group achieve success through energetically volatile three-chord progressions or listens to an electronic artist successfully emulate certain emotions or experiences through a fusion of samples and original melodies, there is an undeniable responsibility placed upon the atmosphere found on a given album. "Soundscape" has been a word thrown around to describe these audible atmospherics, specifically in electronic music. But despite what anyone chooses to call it, there is no method in which to teach an aspiring musician how to master audible atmospherics. This is especially the case as recent years have shown, with an ample array of technological innovations in music allowing for more artistic flexibility (for better or for worse) in an area of songwriting that is one of the most accurate factors in determining natural ability. Along with the increase in production-based technology, the expectations of listeners are rising as the degrees of innovation within "soundscapes" appear to becoming just as relevant as the melodic content itself. Though many exist who still prefer the lo-fi side of things, there is a broad audience that heavily values the art of atmospheric dependability. And for this, very few artists reign supreme for a reason that relates to both natural ability and technological comprehension.
Unanimous association with tranquility can be a turn-off for some, as they may perceive such a style to lack the vigor necessary to result in something memorable. But as Marissa Nadler has proven with her past three albums, haunting serenity can be one of the most powerful forces at work. This appears to be especially the case in folk music, where minimal instrumentation is often prevalent and effective lyrical imagery is vital toward success. On her fourth and finest album, Little Hells, Nadler's arrangements are not bare by any stretch of the imagination with tinges of throwback synthesizers, distorted bass, and chilling organs. However, they do attain a quality that never allows her works to be overwhelming or stylistically desperate. In addition to her majestic songwriting, it can be traced to one thing: Nadler's uniquely empowering voice. She is able to instill beauty, temptation, and pensive melancholy through a voice that sits somewhere between that of an airy ghost and an undeniably beseeching angel. In other words, it sounds like it is not quite from this earth. These aspects may sound great to new listeners (as they are accurate), but longtime fans of Nadler since her 2004 debut, Ballads of Living and Dying, are already familiar with it all by now. In fact, the only thing they are asking themselves by now is what separates Little Hells from her previous three albums.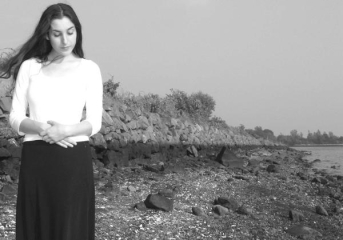 In a rapid succession of sorts, there are few that will argue against the belief that Nadler's releases seem to be improving with each sequential release. What makes Little Hells so brilliant is surprisingly not her approach, which is the similarly ethereal style she mastered on her third album, Songs III: Bird on the Water, but the songwriting itself. Fans of her previous releases will not notice any major stylistic changes apart from a more prevalent usage of synthesizers and several more instrumentally involved tracks, but even these are subtle enough to blend into the style of half-beautiful, half-haunting elegance that captured so many fans in the first place. Instead, it is the songwriting that makes the best use of her style. The enthralling "Rosary" is a track that could have easily fit on her previous album with its delicate acoustical progression and gradually implemented backing vocal harmonies. And like the most prevalent highlights on Songs III: Bird on the Water, the most beautiful moments are usually the ones that appear after several listens. "Rosary", in particular, involves what seems to be a very effective slide guitar soaked in reverb under a vocal melody that complements the aforementioned beautifully. While it is one of the album's more subdued and less demanding tracks along with other efforts like "Ghosts and Lovers" and "Brittle Crushed and Torn", it provides as one of the greatest examples of Nadler's subtle elegance.
When moving on to the album's more instrumentally involved tracks, one must keep in mind that the beauty of Nadler's music is not decided by the number of instruments involved or how technically demanding the song is. Basically, since Nadler's vocals often serve as a separate entity of their own with unpredictably effective melodies, there is no use in saying that a boastfully progressive track like the outstanding "Mary Comes Alive" is more intricate than something like "Rosary" or "Ghosts and Lovers". Though the tracks on Little Hells boast varying structural advantages and melodic techniques, they all appear on a level playing ground that exemplifies Nadler's cohesive tonal, melodic, and atmospheric consistency more than anything else. "Mary Comes Alive" is distantly reminiscent of classic Portishead with a ghostly female voice crooning over a bustlingly repetitive guitar progression, thick bass drums, and a synth line that first appears sporadically before it emerges as a central point of the song. Here, Nadler sounds like she is on the verge of tears, which is effectively appropriate considering the tone of her lyrical delivery. After a burst of synths, she proclaims, "I know we had a beautiful life, but things changed." The entire track speaks to both emotional death and rebirth, a theme that Nadler has explored successfully before on her past three albums.
"Loner", with its eerie organ and gentle acoustical strum, is one of the efforts on Little Hells that heavily benefits from Nadler's natural ability to infuse ingenious atmospherics with a haunting cohesion of lyrical and melodic arrangements. "Loner" is indeed one of the most structurally repetitive tracks on the album, but it is also an aspect that Nadler clearly recognized as she was constructing the song. This song is simply an example of the pure atmospheric beauty that Nadler is able to concoct. The droning effect of an acoustic guitar resonates similarly throughout the entire track, but slight variations in the gothic-esque organs and synth pads (which resemble the sound of blowing wind) are what carries this song – along with the obvious (Nadler's voice) – to great heights. And even on more expansive tracks like "Mistress" and "River of Dirt", where her first accompanying "full band" shows off their powerful effect – Nadler's beautiful subtleties resonate very powerfully. Though Little Hells is an effort that continues utilizing the aspects that made Nadler's previous releases so memorable, both solid songwriting and the addition of a backing band makes Nadler's fourth album a release of pure beauty that surpasses the material of all of her previous releases. 8.5/10
——————————————————————————————
Marissa Nadler – Mary Comes Alive

[audio:http://mineorecords.com/mp3/mnadler-mar.mp3]
——————————————————————————————
——————————————————————————————