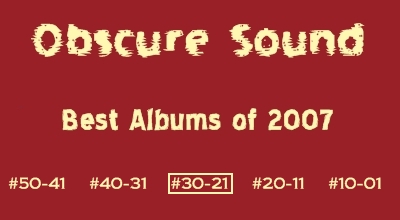 ———————————————————————————————–
30. Richard Hawley – Lady's Bridge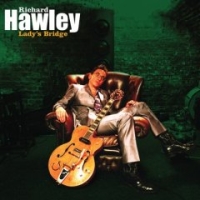 As a longtime (and near obsessive) fan of Pulp, I suppose it is only natural that I admire Richard Hawley's songwriting prowess with great veneration. Though many have surely known him as the guitarist for Pulp during their most successful years, Hawley has slowly but steadily unattached himself from the mere label of "backing instrumentalist" for The Longpips and Pulp. Instead, he has become recognized as an exquisitely talented solo artist in his own right, with releases like Coles Corner and Lowedges depicting a style that falls somewhere in between folk-rock, rockabilly, and Brit-pop. Appropriately enough, Hawley seems to be getting better with every release. Though it serves as a continuation of a style that capitalizes on the pride of working class British life, Lady's Bridge is Hawley's best effort to date. "Tonight the Streets Are Ours" sparkles in elegance under layers of keys, strings, and Hawley's deeply luxurious vocals, while the excellent "Lady's Bridge" is an masterfully crafted version of twinkling, key-aided folk. "Take me with you when you go, it's the only place I know," Hawley speaks of the landmark bridge, symbolizing the crossing between childish dreams and imminent realism. "We lost the dreams that we once had, how did our lives turn out so bad?" he questions emphatically, crafting a devastatingly emotional hook over the drowsy groundwork of keys and reverbed guitars. Like Bruce Springsteen or even the occasional musings of close friend Jarvis Cocker, it is wholly rewarding to see an artist hang on to his original ties despite becoming a prominent figure in the music industry. Hawley shows his admiration for his hometown of Sheffield, England in a beautiful manner, demonstrating a form of respect that most contemporary artists seem to foolishly forget.
Richard Hawley – Lady's Bridge

[audio:https://obscuresound.com/mp3/hawley-lad.mp3]
Richard Hawley – Tonight the Streets Are Ours

[audio:https://obscuresound.com/mp3/hawley-ton.mp3]
———————————————————————————————–
29. LCD Soundsystem – Sound of Silver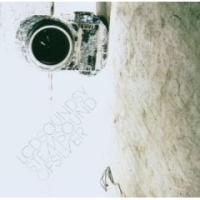 It says a lot when an artist picks up a Grammy nomination for a debut album, just like James Murphy did with LCD Soundsystem's self-titled debut in 2005. The two-disc album was critically acclaimed, dishing out supremely successful singles like "Daft Punk Is Playing at My House" and "Losing My Edge" in the process. Murphy's sophomore follow-up, Sound of Silver, is merely a continuation of what made the debut so fantastic. Like its predecessor, Sound of Silver sees Murphy build his hooks in a meticulous manner, often relying on droning mixtures of guitars, synths, and percussion to create a tightly knit melodic force. The compositions are often repetitively epic in nature, relying on interchanging instrumentation and concisely memorable vocal performances in an effort to provide successful electronic differentiation. He juggles the varying styles well, with the anthemic "North American Scum" being one of Murphy's most rock-centric tracks of his career, while the standout "All My Friends" is driven by a series of pulsating keys that is richly supplemented by a powerful bass line. It serves as a momentous build-up, with snippets of guitars and whirring synths preceding the rising emotion of Murphy's crisp voice. One of the most melodic tracks in "Someone Great" is taken from the infamous LCD Soundsystem-Nike collaborative promotion of '45:33′, an entirely instrumental song of its self-titled length. This time around, Murphy adds some reflective vocals on top of matching keys to make the section even more engaging. Oh yeah, and though it almost seems like an annual event for him by now, Sound of Silver recently awarded Murphy his second Grammy nomination in just as many attempts. For Murphy, the term "sophomore slump" is seemingly nonexistent.
LCD Soundsystem – All My Friends

[audio:http://mineorecords.com/mp3/b07/lcdsound-all.mp3]
LCD Soundsystem – Someone Great

[audio:http://mineorecords.com/mp3/b07/lcdsound-som.mp3]
———————————————————————————————–
28. The Go! Team – Proof of Youth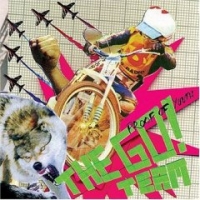 Even if you consider the rampant comparisons to cheerleader chants and retro television theme songs in relation to The Go! Team to be a desperate journalistic reach, there is no denying the unique pop flair that lead songwriter Ian Parton has the ability to convey. With a multifarious approach that touches on variations of throwback funk, electro-tinged hip-hop, and sample-led pop, the six-piece from Brighton appears to be in a league of their own when it comes to crafting a sound that would be suitably classified as ineffable. Proof of Youth marks the group's second album, with styles ranging from star-studded hip-hop to cutesy indie-pop being seamlessly incorporated. Ninja, the group's leading rapper, takes control in the infectious "Grip Like a Vice". Though drizzling guitars and trademark horns make their entry during the infectious chorus, the majority of the track sees its strength in the form of Ninja's ceaselessly energetic verse; it is lengthy and repetitive, but also actively engaging. "Fake ID" is an absolute pleasure of a song that uses an amiable vocal delivery that maintains a tinge of youthful innocence, all while maintaining credibility. While immediate comparisons will likely arise to an in-key version of Deerhoof's Satomi Matsuzaki, the track remains equally, if not more, reminiscent of Cibo Matto's more accessible tracks. The Shibuya-Kei influence is very prevalent — and enjoyably so. That the vocals sound like they could be delivered by a child is part of the charm in "Fake ID". Between that and the masterfully executed trumpet solo found after the notably gripping chorus, it is hard to pick a favorite track from the album. Having the perfectly casted Chuck D. lend guest vocals on the zestful "Flashlight Fight" does not hurt their cause either. Who would have thought that Chuck D., rousing horns, and cheerleader chants would have gone so well together?
The Go! Team – Grip Like a Vice
[audio:https://obscuresound.com/mp3/goteam-gri.mp3]
———————————————————————————————–
27. White Rabbits – Fort Nightly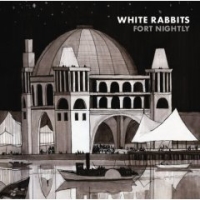 It appears as if much of today's youth has a clear misconception in regard to ska music. Many assume that some offshoot of emo with a few brass instruments here or there equates to a quality ska sound. In such a scenario, I want to throw them an album from Madness or The English Beat, artists who replicated the original Jamaican-led form of R&B with enormous success. While attempting to sound like early ska greats Madness would sound somewhat outdated, White Rabbits certainly had the right idea with their exceptional debut, Fort Nightly. Instead of tackling the genre head-on, they chose to incorporate classic ska with contemporary aspects of indie-rock. The result is one of the finest debuts of the year, with the shuffling swagger of "Take a Walk Around the Table" and "Dinner Party" being heavily reliant on a bustling rhythm section, with the tinges of ska coming in the rhythmic guitar patterns and smatterings of brass. "Dinner Party" is particularly impressive, as the six-piece's potential is on full display. The correspondence between the guitars and horns are top-notch, with a series of grim keys gliding underneath the robust vocals in a subtly ingenious manner. Fort Nightly defies expectations of conventional indie-rock, incorporating a true style of ska that is wrongly beginning to feel forgotten.
White Rabbits – Take a Walk Around the Table
[audio:https://obscuresound.com/mp3/whiter-tak.mp3]
———————————————————————————————–
26. Private – My Secret Lover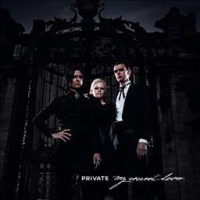 By the end of next year, I would not be surprised if Thomas Troelsen practically owns the music scene in his native Denmark. Over the past year, the producer/songwriter's new project, Private, has taken the country's charts by storm with a form of dance-pop that appears seemingly untouchable in terms of initial catchiness and radio-friendly appeal. Though his style translates to a high level of flamboyancy that will likely turn off those who yearn for a more original style of electronica and dance, there is certainly nothing wrong with conventionalism if it is pulled off properly. Private's debut, My Secret Lover, sees its appeal in such commendable execution by offering a plethoria of dance-oriented hooks that are executed flawlessly over crip production and infectious songwriting. Troelsen is an all-in-one package; his vocals are a ranging replica of pop perfection, his songwriting is enduringly sharp, and he appears to have mastered a style in which clichés seem to dominate. The album's self-titled track is truly descriptive of that, being one of the catchiest singles of the year despite its structural simplicity and general predictability. As in most of the album, the song relies on sheer execution for success. Troelsen just seems to pull it off every time. Private is not just a sensation in Denmark either. They are rightfully beginning to get noticed overseas and, with an album like My Secret Lover hitting shores, I expect the reception to be much of the same.
———————————————————————————————–
25. John Vanderslice – Emerald City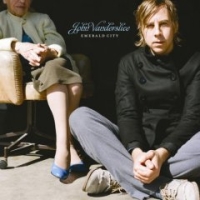 John Vanderslice has a knack for writing about the bizarre, the politically invigorating, and the emotionally challenging. Indisputably one of the "nicest guys in indie-rock", the "nice guy" tag certainly does not stop him from holding back his intelligent thoughts, even if they are wildly as areu ambiguous in nature. Though often cloaked behind instances of metaphors, his usage of poetic diction and melodic captivation has earned him the title as one of the most consistent songwriters of the past several years, with albums like Cellar Door and Pixel Revolt earning him cult followings as a result. Throughout his career, Vanderslice's lyrical content has often been political in tone and his newest album, Emerald City, is no different. His sixth solo album, Vanderslice named Emerald City after the controversial "Green Zone" in Baghdad, a 4-mile area where American forces are in heavy control. The stabs at Bush in the excellent "Tablespoon of Codeine" are interesting to say the least, whether one is in political disagreement or not. Also, for once, the lyrical content is hardly ambiguous. "And what happened in September was a fake," he sings over echoed keys and shifting percussion, "But they're chasing demolition or remote control planes." The gruesome realities of war (murder, rape, and destruction) are also depicted in the chilling "The Minaret", a gruesomely realistic tale aided by the surprisingly suitable factor of highly pitched, chirping keys. For those who could care less about politics, Vanderslice's more conventional musings of childhood nostalgia in the breezy "The Parade" should serve as relief, though I am sure one would be able to transform it into a politically active song if they put their mind to work. Though Emerald City is largely a thought-provoking political album, there are plenty of moments for varying fans of Vanderslice.
John Vanderslice – Tablespoon of Codeine

[audio:http://mineorecords.com/mp3/b07/jvand-tab.mp3]
John Vanderslice – The Minaret
[audio:http://mineorecords.com/mp3/b07/jvand-min.mp3]
———————————————————————————————–
24. Panda Bear – Person Pitch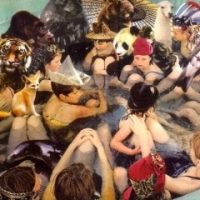 Every year, there always seems to be one album on this list that results in a dozen or so disgruntled readers taking their frustration out in e-mails or comments directed toward me. Last year, several people were surprised enough that I placed Joanna Newsom's Ys at #31 that some of them went as far to be in "shock and awe", simply because seemingly every other publication had it in the top 5. I am expecting a similar situation with Panda Bear's second album, Person Pitch. Before you start the backlash, let's get one thing straight: I think Person Pitch is one hell of an album. Perfect? No, a repetitive latter part prevents that. But Noah Lennox (Panda Bear) reaches rare stylistic territory in one of the bravest efforts of 2007; Person Pitch is at a stylistic flux where many other artists merely fear to tread. While it can easily be classified as a summery album, influences to Brian Wilson and Bill Holt's "Dreamies" are abound, especially in Lennox's ability to implement a variety of unconventional samples into a serenely beauteous soundscape. Whether it is something startlingly simple like wind chimes and bells or an aspect more irrelevantly laced like profuse sobbing, Lennox's admirable level of unpredictability allows for songs like "Bros" and "Good Girl/Carrots" to be some of the year's best. Though both are over 12 minutes long, Lennox makes every second count. With his vocals soaked in reverb over instrumentation that is both originally implemented and abundantly sampled, Lennox's ability to transform sounds that are naturally disregarded daily by the human ear into a musical element is true art in its own right.
———————————————————————————————–
23. Marissa Nadler – Songs III: Bird on the Water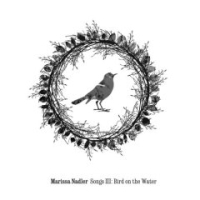 Regardless of how the talented Marissa Nadler demonstrates such practical skill, incorporating a sense of fragile beauty into songwriting is not as easy as she makes it seem on her stunning third album, Songs III: Bird on the Water. Classified appropriately as a dream-folk artist, her arrangements and vocal accompaniments are a haunting spectacle. Often shrouded in heavy doses of reverb, her spine-tingling vocals provide for a singularly identifiable listening experience. She quivers her way through delicate arrangements consisting of acoustic guitars, strings, and harps, luring the listener into an otherworldly listening environment with tales that trace back to chronological eras of medieval relevance where love seemed more courteously adaptable. Nadler has the ability to craft extremely intricate characters, like the alluring vision of desperately vanishing widows in "Rachel" or the contemplating lady in the heartbreaking "Thinking of You", where a wife is in deep contemplation of leaving a supportive lord who seems cold and barren. "You never gave me nothing that I could hold on to," she sings tenderly, yet still dreaming of the elusive character that she left for a more advantageous life far away. Nadler's genius of a folk album pulls this card well — it engages the listener in tales of tragedy and triumph, with stunning instrumentation and vocal accompaniments aiding such virtues with tragic force.
Marissa Nadler – Thinking of You
[audio:http://mineorecords.com/mp3/b07/nadler-thi.mp3]
———————————————————————————————–
22. The National – Boxer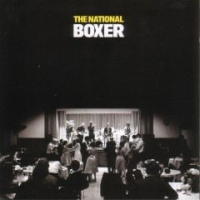 There are several logical reasons explaining why The National are one of the most revered indie-rock bands of the past 7 years. Matt Berninger's uniquely identifiable baritone vocals could be one explanation. The words flying out do not hurt either; he is widely considered to be one of the greatest lyricists in contemporary indie-rock. The spoken content releases a feeling of genuine acrimoniousness over sociologically analytical lyrics that are often metaphorically derived, providing for a tireless listening experience that depicts emotions that many other songwriters would simply push aside and call indescribable. Though The National's moroseness and pessimism may be too overwrought with grief for some to handle, those who appreciate the beauty of perspective analysis have fallen in love time after time with the Brooklyn-based five-piece. The remarkable quality about The National's fourth album, Boxer, is its ability to transition between tempo and instrumental style on a whim. "Oh, you wouldn't want an angel watching over you," Berninger sings in his trademark baritone, "Surprise, surprise, they wouldn't wanna watch." In summation, Berninger is depicting "another uninnocent, elegant fall into the unmagnificent lives of adults", a tale he has certainly tackled many times before. The mood of sullenness is much of the same throughout the album, notably on the Sufjan Stevens-aided "Racing Like a Pro", an excellent track in which Berninger depicts the effect that corporate pressure can have on an individual. Societal pressures, lost loves, and sullen regret… yeah, it sounds like another quality album from The National to me.
The National – Mistaken for Strangers

[audio:http://mineorecords.com/mp3/b07/national-mis.mp3]
The National – Racing Like a Pro

[audio:http://mineorecords.com/mp3/b07/national-rac.mp3]
———————————————————————————————–
21. Arcade Fire – Neon Bible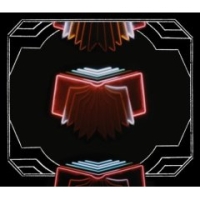 After releasing one of the greatest debuts of the decade in Funeral, Arcade Fire had quite a bit of pressure on their shoulders. Funeral was considered an epic achievement by many, a monumental mark in indie-rock in which a rookie artist decided to focus on actual familial-based emotional baggage instead of producing weightless words over a generic melody. Though such a stance is purely opinionated, one thing is for certain: Arcade Fire has emerged successfully with Neon Bible, their sophomore follow-up to the acclaimed Funeral. Though it does not boast the emotional depth of its predecessor, Neon Bible remains generally more accessible with fervent tracks like "No Cars Go", "Keep the Car Running", and "Black Wave – Bad Vibrations" providing as relief for more intensely brooding tracks in the vein of the organ-led "Intervention", the symphonic string-induced cries of "Ocean of Noise", and the rapturing closer in "My Body is a Cage". The band even earned some complementary Springsteen comparisons on excellent tracks like "(Antichrist Television Blues)" and the epic build-up in "Windowsill", with the likeness lying primarily in Win Butler's ardent vocal delivery. The transitional vocal attempt it not consistent from track-to-track, but the diversity allows for exhilarating captivation. Though the album's best track ("No Cars Go") was already released prior to the album, Neon Bible provides plenty of worthwhile and original moments for intense replay value.