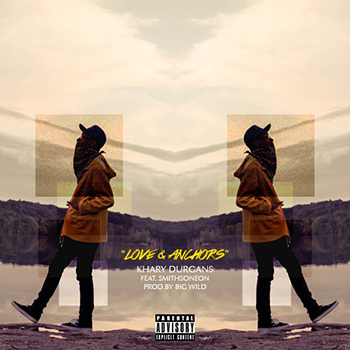 I first posted about up-and-coming rapper Khary Durgans a few months ago with his song "Sorry Khary". This time around, Khary drops the title track off his upcoming release, Love & Anchors, which drops officially on Tuesday, February 18th. On "Love & Anchors" Khary hits us with some soul-searching lyrics. The production, by Big Wild, is perfectly sublime during the downtempo verses and remarkably danceable when soulful crooner Smithsoneon comes in on the chorus.
"Anchors in life can be the things that hold you down or the things that hold you back," Khary explains. "One of our most crucial responsibilities as we wander into adulthood is being able to decipher which ones we should keep and which ones to let go of."
Khary is shaping up to be one of the most honestly vulnerable rappers I've heard in recent years. You can download Love & Anchors on February 18th here.