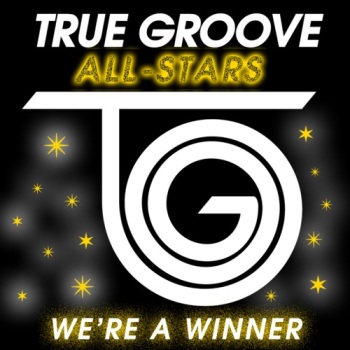 Just yesterday we reported that Tomás Doncker's True Groove label had signed with The Orchard, ensuring that the label's talented roster will have even more opportunities to gain new fans. As Doncker noted, he is "thrilled to present a wide range of groundbreaking artists from young soul diva, Lael Summer, to punk legends Joe Bowie (Defunkt) and James Chance (Contortions)." To celebrate the next jump for their label, some of the True Groove's members churned out a cover of a soul classic.
To show off their talents and stylistic direction, some of the most prominent members of True Groove contributed to a cover of Curtis Mayfield's classic "We're A Winner". Tomas Doncker, Kevin Jenkins, and Lael Summer are the primary musicians, with a bevy of other performers from True Groove assuming backup vocal duties. Doncker saw the track's production as a victory lap of sorts. "We'd just signed our distribution/licensing deal with The Orchard. We had a bunch of projects in the works but we, The True Groove/Global soul family needed to rejoice," he explained. "That's when the idea of The True Groove All-Stars project presented itself. The turbulent times we live in, combined with the need to look forward and stay positive, immediately reminded me of Curtis Mayfield's classic "We're A Winner.""
The 1967 classic seems like a perfect fit for the True Groove All Stars, who host an assortment of capable soul-tinged vocalists and slick instrumentalists. Quick guitar riffs and harmonica bursts lead the charge over the various vocal performances, which alternate from impressive solo leads to expansive gospel-like choirs. It's a very colorful and eclectic interpretation of "We're A Winner", a track that serves as an ideal fit to showcase the talents on the True Groove label.