Posted
April 14, 2016 by Andy Belt
in Hip-Hop
Yev Visao – "Run With Scissors"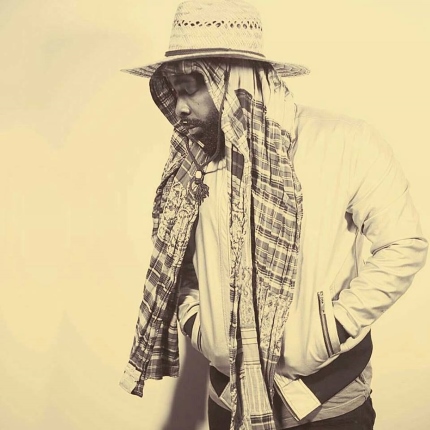 Yev Visao's visceral music combines hard-hitting electro beats with brooding hip-hop. Their tracks "Run With Scissors" and "Let the Fire Burn" are two great examples of their stylistic versatility and general approach. On the former, solemn Western-y acoustics and fluttering arpeggios provide an awesome backing to the intense delivery, which shows melodic range while being simultaneously subdued — meshing with the track's lush and powerful flow. The entry of distorted guitars around the one-minute mark provides a nice lead-in to a nice hook – where near-screaming vocals alternate with hushed laments. The slabs of distorted guitar throughout are very well utilized, as are the melodic changes – like at 01:40 – that involve them.
On "Let the Fire Burn" a humming synth hovers over deep bass punches that emphasize Visao's lyrics about drug addiction. "Let the fire burn, 'cause I don't want to live in this sober night," sings a haunted Visao on the song's refrain. The rapper has a gift for imagery and introspection, questioning himself and the world around him.
Visao is a far cry from the trite, garbled hip-hop clogging the radio airwaves and his lyrics act as the main centerpiece to his music. His flow is unique and eschews his contemporaries for more headier content.