Asava – "Avant Garden"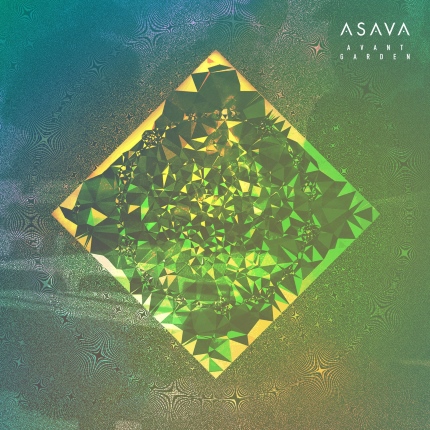 "Avant Garden" is the first release from Philadelphia-based duo Asava, who have three other singles ready on the future docket and have a monthly release schedule planned. So if you dig "Avant Garden", which is very possible, then be rest assured there's more on the way. As far as the duo's sound goes, the electronic rock duo emphasize "harmonized guitars, vibrant drums, and memorable melodies," while listing acts like Koan Sound and Ratatat as chief influences. With both members having a background in music theory, it never borders on the overly predictable or melodically flat side either.
"Avant Garden" immediately shows with a captivating soundscape, with the first minute finding developing synth arpeggios and vibrant percussion, with a lively whirring that – in addition to the green-forward album art – concocts visions of a tropical jungle. The distorted synths unveiled around the one-minute mark makes those Ratatat comparisons evident, with subsequent evolving percussion and fade-in electronics adding a continuous layer of melodic goodness to the engrossing soundscape. Asava certainly have their sound down pat, a trend that's hopefully showcased on their next few singles as well.