Posted
August 18, 2016 by Mike Mineo
in Folk
Stoop Kids – "Motions"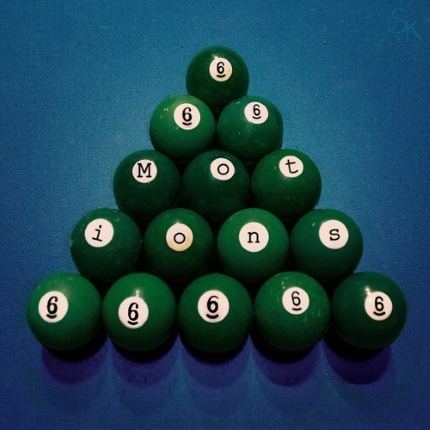 Stoop Kids' "Good Enough" strutted melodically in the realm of surf-pop and nostalgic-pop, and the New Orleans-based project shows their funkier side on new track "Motions". The group pursues a brass-accompanied style here, the vocals immediately assuming a funk-alicious tone that gives off cool nonchalance. The hook – "workin' too hard" – is something most listeners can get behind, with this funky workers' anthem finding a great balance between accessibility and stylistic ingenuity, particularly in regard to the stylish bridge around 01:35. On the track's theme: the track is "about the down time between touring and focusing on music. The song is the juxtaposition of a 'normal life' and touring. Working in a steady job and having a girlfriend feels absurd, whereas living on the road playing music in different towns every night is comforting and normal."
More on this gem from Stoop Kids:
The song plays on several different musical styles as well. Ranging from catchy pop vocals to psychedelic interludes and bridge, to Prince-y vocal adlibs and indie Of Montreal verse vocals, all underlined by a Talking Heads-y groove. We've always gravitated toward artists like Prince, Of Montreal, and Talking Heads because they really successfully toed the line between accessible pop music and artistic vision; we hope to do the same. 'Motions' is also a very different song from 'Quit You' and 'Good Enough', the first 2 singles of this series. 'Quit You' is darker, more rock oriented with hip-hop undertones. 'Good Enough' is syrupy and thick with surf and doo-wop vibes and lyrics about love, while 'Motions' is bright, poppy, and crisp. All three however are upbeat with psychedelic flavors, unique instrumentation, and catchy vocal melodies.

Written by Griffin Dean with Tyler Schwartz (his brother). All self-recorded over the last few months at the 'stoop house' in Gentilly, New Orleans.