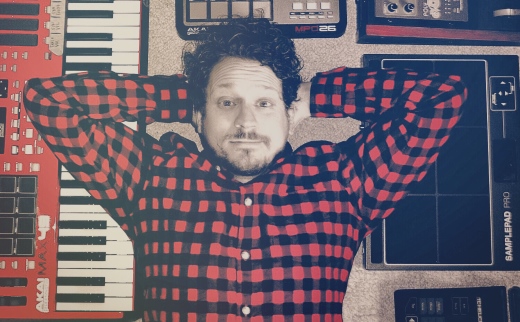 "Turn It Up" provided our first look at Memoryy's upcoming album Skeletons a few weeks back, and now we're being treated to another preview with the track "Running". This one is similarly fun and danceable, with a highly addictive hook touting an '80s synth-pop spirit with some synth tones reminiscent of Pet Shop Boys' more exuberant efforts. "All of my love has been right here waiting on you," Hettinger sings leading up to the hook, where he admits "you've got me runnin'" over brass-y synth stabs and a fun bouncy bass. It's another considerable success off an album that looks to be a surefire winner.
In the track's premiere on PopCrush earlier this morning, Shaun explained the following regarding "Running":
"As an '80s baby, I find myself missing the big, fun pop choruses of that decade. It feels like everyone's become 'too cool' to have fun making music anymore – every song on the radio has all the same sounds & all the same safe moves. Running' is my attempt at shaking things up with a love letter back to the Synth-FUNk (emphasis on FUN) of the songs I grew up loving – Bobby Brown, Expose, Teddy Riley, with a touch of Hall & Oates or Paula Abdul."
Big, fun pop chorus achieved, for sure.
Note: Memoryy is or was represented at some point by Obscure PR, which is affiliated with Obscure Sound.