Pekoe Cat – "Northern Light" + "Weary of the Clown"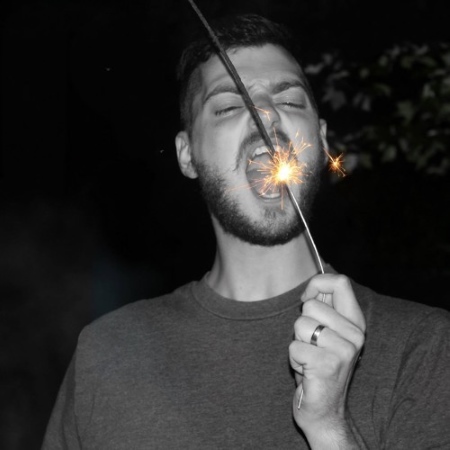 Pekoe Cat (Kyle Woolven) showed ample versatility on his recent album Digital Chaos, exploring a variety of electronic soundscapes while retaining a sound fondly akin to early Ariel Pink, particularly in his grasp of synth-touched lo-fi psychedelia. Highlights ranged from the psych-folk pull of "Superstore" and "Test" to the colorful "Rollercoaster Ways", which sports some nifty Animal Collective vibes. In celebration of Canada Day on July 1st, the Canadian artist released a new track called "Northern Light", which he refers to as "an alternative folk-rock song." It touts a jumpy, powerful hook, with perhaps his most accessible aesthetic to date. The transition to a more somber sound at 01:18 is brief, though does remarkably well in making the chorus glow even more. It's a fine piece of songwriting from an artist who has already shown eclectic, melodic charm.
"Weary of the Clown" is another recent one from Woolven, going back to the more psych-friendly, versatile format that reminded of Ariel Pink. This is one of my favorites to date from him. Pekoe Cat is firmly one of the year's most productive, successful new acts.