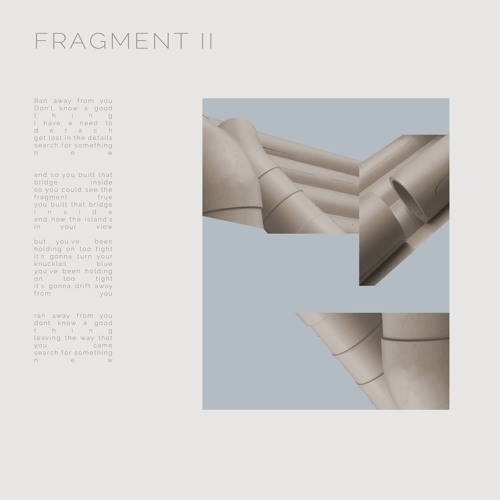 "Fragment II" is a memorable new track from Drinker's forthcoming debut LP Fragments, a release that shows an expanding sound with "cinematic and electronic dance elements." The project, comprised of singer/songwriter Aaron Mendelsohn and producer/compser Ariel Loh, shows a chilly aesthetic on this track — the sort that Junior Boys and Thom Yorke are familiar with. The frigid synths and mellow vocals lend themselves to a sound that enjoyably resembles a cross of those two. The percussive aspects are blissfully hypnotic, fairly minimalist in the handclap/percussion alternation, as the echoing vocal sample projects a sort of dubstep-laden charm. "Fragment II" is a haunting success.
On the track's themes, the following is provided:
How fleeting and elusive to feel fulfilled in such a strange world. When you search for it in another person and look at what you find, it never feels like what you expected, so you search for something new. You look inside, you think you find it, but when you come back out, it just fades into the noise around you.
"Fragment II" and other memorable tracks from this month can also be streamed on the updating Obscure Sound's 'Best of August 2018' Spotify playlist.