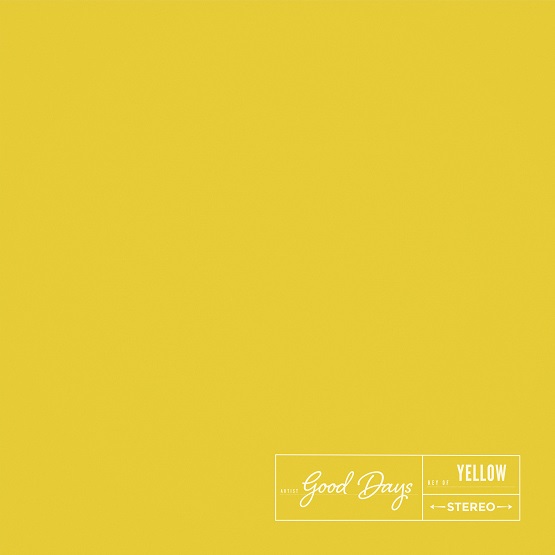 "Yellow" is the latest foray into the color spectrum from Good Days, the newest entry from their singles collection ROYGBIV. Previously, we've heard "Red" and "Orange." Like those, "Yellow" touts the group's tendencies for soaring hooks. A heavy bass line and spirited vocals form the initial feel alongside mounting guitars, then leading into a chorus that bursts with melody. The lyrics emit sentiments to be good to yourself, with the sunshine-filled shift around 01:10 unleashing an effervescent and optimistic tone.
More on this great track below, from the band:
Yellow, the brightest of the bunch, conveys hope, joy and optimism. When better to have this trifecta in your life than when you find yourself caught in the grips of depression? It's a subject personal to Good Days and millions of people around the world. A darkness that appears without warning, it can turn your brain into a bad neighborhood. It's something no one should go in alone. Its residency uncertain, like a bad cold you wait for the morning; its dark veil has lifted.

The track "Yellow" is a narrative of this journey from darker days into the light. Broken into two parts the song begins with a character lost within themself, struggling with an unexplainable darkness, holding onto the smallest hope. Almost two minutes in we see that hope prevail and the dark fade away. The light begins to shine through. The warmth of feeling alive and the hope for better days the song concludes.

Remember, every morning you wake up, you win. Be kind to yourself. Let the sun in. Soak it up. Feel the light. Don't forget you're alive. Shine bright. We hope that everyone can find even the smallest light on their darkest days.
"Yellow" and other memorable tracks from this month can also be streamed on the updating Obscure Sound's 'Best of November 2018' Spotify playlist.
The track is also featured in the genre-based, best-of Spotify compilation Indie Rock.