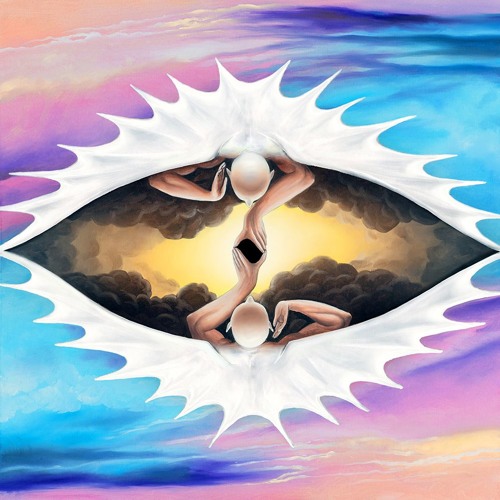 On new track "The Sweet Smell Of Bridges Burnt," BatWhaleDragon produce lush electronic bliss. Off their new album Zoa Constrictor, released today, the track's atmospheric aesthetic reminds me fondly of the late, great Susumu Yokota. The bird chirping and gentle synths start like a steadily rising sun in the morning, as bass and percussion kick in with gentle precision. The rhythms take a break just after the one-minute mark, as the synths enter a serene interlude with starry-eyed appeal. There's a lush, carressing, and spacey feel throughout this memorable track, one of many highlights throughout the album.
Describing the album, the band says: "The album was inspired by a wide variety of sources, ranging from the mythology of William Blake to Vaporwave. Yes, Vaporwave. We thought the genre of Vaporwave was worth a proper consideration; the world has been tainted by commercial motives, justifying profitable beliefs at the detriment of sincerity. Even your memories are not safe anymore; just think about it: How many memories have a brand name attached to them?"
"Are we so entangled in commerce that nothing has sanctity anymore? Is our experience limited by what brands offer us? Can we ever escape the shackles of our own perception, or must we burn it all down to the ground? These questions and more are precisely what we at BatWhaleDragon explore in Zoa Constrictor and in our philosophical comedy 'Reasons For Being.'"
Stream Zoa Constrictor in full below, and on Spotify here:
—
"The Sweet Smell Of Bridges Burnt" and other memorable tracks from this month can also be streamed on the updating Obscure Sound's 'Best of January 2019' Spotify playlist.
The track is also featured in the genre-based, best-of Spotify compilation Lush Indie Electronic.