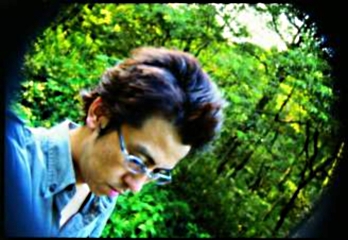 As multifarious talents continue to rapidly dwindle in number, it is becoming noticeably more difficult to find such artists who are able to conquer the fields of music, art, and film with successive force. Though it remains suitable to classify those three areas as microcosms in the universal field of art, their niche and school of thought remains somewhat separable due to the lack of individuals are aptly able to produce quality work in all forms and methods. One who is able to conquer artistic representation visually, audibly, and technologically is a rare sight to behold. Such skill is simply not something that can be taught at some embellished college course. You can acquire all the background information you wish, but producing quality substance through such diverse representation is an entirely different matter. When I come across a primary musician who is also able to produce through visual art, I cannot help but be fascinated. Whether it be painting, photography, or cinematography, an artist who is able to successfully represent emotion in more than one realm truly embodies an epitome of rare talent.
For a few examples: Brian Eno, David Byrne, Edgar Froese, Chad VanGaalen, and certainly Mark Mothersbaugh are a few of the names in strong appliance to this music-art mentality. Check out the preceding links for some quality forms of entertainment. Whether it be Byrne's wacky sculptures or Mothersbaugh's brilliant theme songs, you might be surprised at what some of these musicians can do. A name that rings out just as powerfully in this adept realm is Susumu Yokota. Though his form of electronic, ambient-inspired music causes his status to be unrighteously overlooked in the cluttered space of other pop artists, his brilliance is impossible to ignore by those who have fortunately discovered him. Though he is generally cherished most for his admirable music output, Yokota is also a painter, illustrator, photographer, and graphic designer. His web site offers a variety of paintings, sculptures, photos, and collages for enjoyable viewing. My current favorite happens to be ACID PATTERN ,2; an illustration that would likely bulge your eyes out if in the suggested frame of mind. But regardless, all this extra art from one of Japan's most respected musicians is overshadowed by one factor that audiences over the world have been cherishing for several decades: his music.
While Yokota's field of expertise has always been focused on electronica, it is his range within the genre that makes him one of Japan's most respectable artists. While techno, dance, and house have always served as his main basis for development, Yokota's multifariousness extends as far as classical composition and dance. His primary tools within his expansive instrumental arsenal have often consisted of piano and guitar. In addition to his integration of both standard and electronic instruments, Yokota's frequent implementations of airy synth pads, soothing vocal cuts, and rhythmic patterns creates an ambient experience, constructing musical atmospheres that remain ideally describable yet instrumentally complex. Since his debuting Brainstorm EP in 1992, Yokota has released over a dozen albums. His diversifying appeal has kept listeners coming back for more, as he never strays too long in one style and keeps audiences on their toes. Whether it was the focus on gliding piano melodies in Grinning Cat, the eclectic use of guitar in Sakura, the touch of acid-jazz in 1999, or the dance-house elements of his earlier releases like The Frankfurt-Tokyo Connection, it did not take look for Yokota to establish himself as a talent who excels in a variety of forms, both musically and artistically.

Considering that it often takes great difficulty for an non-bilingual American like myself to find news on foreign artists who are shrouded in a mystery, it was a great surprise when I discovered that Susumu Yokota has a new album releasing this year by the name of Love or Die. triple metre structures. Considering that he was nearly focusing exclusively on the electronica aspect for Triple Time Dance, a structure with three beats per bar is certainly unconventional. Such a method has been known primarily for free-form jazz or songs where a lyrical melody is the most prominent. The sheer fact that Yokota pulled off using triple metre structures successfully in a techno album is worth admiration alone, even if I personally prefer the minimalist ambient settings of Grinning Cat or Sakura. Love or Die appears to be a mixture of Yokota's work within the past ten years. Though he remains intent on toying with triple metre structures, he reverts back to a form of piano-based loops and melodies that was demonstrated brilliantly in Grinning Cat. Love or Die is certainly one of the most eclectic albums of his career though, as murmurs of synth pads and touches if IDM are prevalent on tracks like "A Song Produced While Floating Alone on Christmas Day" and "A Slowly Fainting Memory of Love and Respect, and Hatred" within his usual accompaniments of strongly layered loops and rhythmic patterns.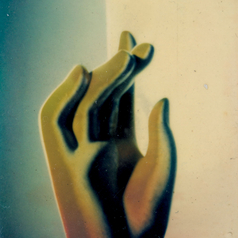 If you could not tell by now, Yokota has a slight tendency to drag out his song names a bit. It is hard to blame him though, as his title often reflects the musically crafted mood he is demonstrating. My favorite track on Love or Die, "A Heart-warming and Beautiful Flower Will Eventually Wither Away and Become Dirt", is so incredibly similar to the pessimistic development of a "beautiful flower" that he describes. The first several minutes are laced with a beautiful piano melody, accentuated by a throbbing synth line that renders nearly inaudible until it overpowers the original melody in its dying final minutes. Like much of his past work, Yokota relies on repetition throughout Love or Die in a powerful form where additional melodies are weaved into the original structural components, crafting songs that are both memorable and emotionally harnessing. The enthralling "For The Other Self Who is Far Away That I Can not Reach" ceaselessly expands upon one piano melody without being overly repetitive, using synth pads and a serene bridge as a sigh of relief. While electronic artists who dwell on ambiance often are criticized for one-sided atmospheres or emotional representations, Yokota is one of those rare breeds who is able to craft a song that is enjoyable during any frame of mind. Whether you are in a sprite state of joviality or bitter desolation, his songs are dynamic enough to grab a hold of the listener and never let go.
——————————————————————————————-
Susumu Yokota – A Heart-warming and Beautiful Flower Will Eventually Wither Away and Become Dirt

[audio:https://obscuresound.com/mp3/syoko-ahe.mp3]
——————————————————————————————-
Susumu Yokota – For The Other Self Who is Far Away That I Can not Reach

[audio:https://obscuresound.com/mp3/syoko-for.mp3]
——————————————————————————————-
Susumu Yokota – A Slowly Fainting Memory of Love and Respect, and Hatred

[audio:https://obscuresound.com/mp3/syoko-asl.mp3]
——————————————————————————————-