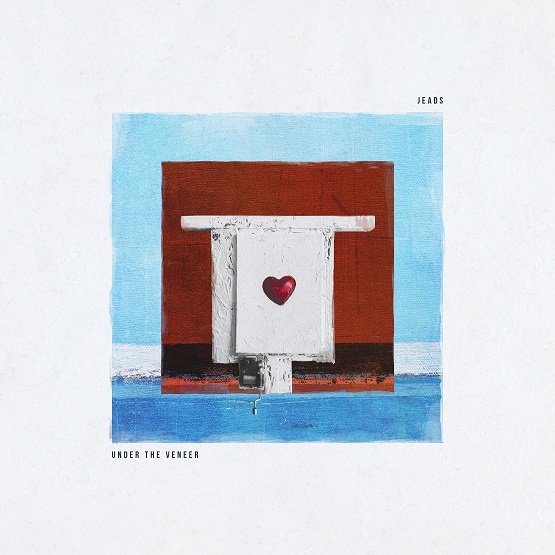 From the impressive new album of the same name, "Under the Veneer" is a great showcase of Jeads' alluring, atmospheric electronic production. Based out of Bellingham, Washington, the project is fond of vibrant synth sounds that cohesively pair with escalating sample-based percussive instruments. In fact, when the album's creation began in March of 2019 during a big snow storm, Jeads collected the basis for many sounds:
"The snow storm inspired many field recording sessions which ended in the construction of a set of sample-based percussive instruments," Jeads says. "I went on many hikes in the snow-covered forests around my house, capturing environmental sounds with my field recorder: fresh snow falling off ferns, snow balls pounding on frozen steel doors, footsteps crunching, fallen tree limbs snapping in the ice cold air, icicles breaking. This set the backdrop for the album; all of the samples have a kind of frozen crispness to them, frozen soundscapes from the forest."
"Under the Veneer" touts a wintry, icicle-like key tone to begin with, so the escalation of crisp rhythmic samples adds even further to the track's engrossing atmospheric qualities. Each swelling moment, where buzzing synths enter the fold with extra prominence, also succeeds. "Under the Veneer" and this album as a whole are definitely worth checking out for any fan of atmospheric electronic music.
Stream the album Under the Veneer below:
—
"Under the Veneer" and other memorable tracks from this month can also be streamed on the updating Obscure Sound's 'Best of February 2020' Spotify playlist.
The track is also featured in the genre-based, best-of Spotify compilation Emerging Electronic.