Musicians take inspiration for their songs from a multitude of different sources. Adele famously wrote an entire album based on a break up from her former partner. The 1970 song Woodstock by Joni Mitchell was inspired by the fact that she turned down performing at the festival, but later realized how important it was. The legendary Nirvana song, Smells Like Teen Spirit, was inspired by a deodorant after a friend of Kurt Cobain accused him of smelling like deodorant for women.
Music is also often inspired by sport, examples which can be found through a visit website. This is no surprise, since sport can evoke a whole range of emotions, particularly during close championship matches. The elation and upset that can come from major games is more than enough inspiration needed to pen a great song. 
Here are some examples of songs inspired by sport. 
Garth Brooks – Two of a Kind Working on a Full House
In 1990, Garth Brooks released his country song Two of a Kind Working on a Full House. The song is about his relationship with his partner and how they're working on building a life together. He does it by using a metaphor of the poker hands "two of a kind" (sometimes called a pair) and "full house". The metaphor works on multiple levels, but in particular, a two of a kind is one of the least desirable combinations, while a full house is one of the best.
Kurtis Blow – Basketball 
Released on his 1984 album Ego Trip, Kurtis Blow's song Basketball is a lot more straight to the point with its references. The lyrics "they're playing basketball, we love that basketball" are unambiguous and completely free from metaphor. 
It's a typical electronic hip-hop song of the era, with an unmistakable 1980s sound that's coming back in fashion. It was later re-released in 2002 by Bow Wow, featuring the original backing singers, but with his own vocals replacing Kurtis Blow. 
Bob Marley – Football is Freedom
Legendary reggae singer Bob Marley is not best known for his love of football, but he was actually a huge fan. While not a whole new song, Marley released a video called Football Is Freedom in 1980. The video contains shots of him playing football with others, and has an alternative version of the song One Drop in the background.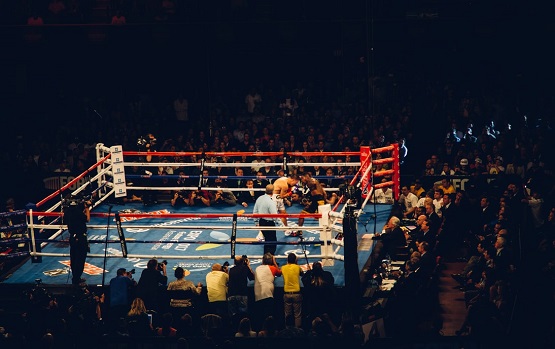 Survivor – Eye Of The Tiger
Survivor's Eye of the Tiger became a huge hit in 1982, receiving a huge boost from its inclusion in the Rocky III film. The band was approached directly by Sylvester Stallone, who wanted to collaborate with the band for the film's soundtrack. 
Stallone insisted that the song they produced "had a pulse" that would accompany the heavy blows being exchanged in the film. After watching a part of the film, he sent a song called Ever Since The World Began, a ballad that could not be further from the adrenaline-filled Eye of the Tiger. The latter was perfect and Stallone took the unedited version of the song before the band had had a chance to record a final version for release. 
Eye Of The Tiger was released as a single three weeks after the film began showing in cinemas. It immediately took the Number 1 spot in the US singles chart, where it stayed for seven weeks.
Albert Von Tilzer & Jack Norworth – Take Me Out to the Ball Game
Released way back in 1908, Take Me Out to the Ball Game is a song about baseball. It's become a classic among baseball fans in the United States, despite the singer and composer having never visited a baseball game before they wrote it. 
It has become tradition for stadiums to play the song during the seventh inning of a baseball game, with the fans singing along to drum up the atmosphere of the game. 
It's a simple song that was originally sung with just a piano for the melody, contrasting sharply with the other songs on this list. Despite that, it's spent more than 100 years as a favorite among baseball fans.