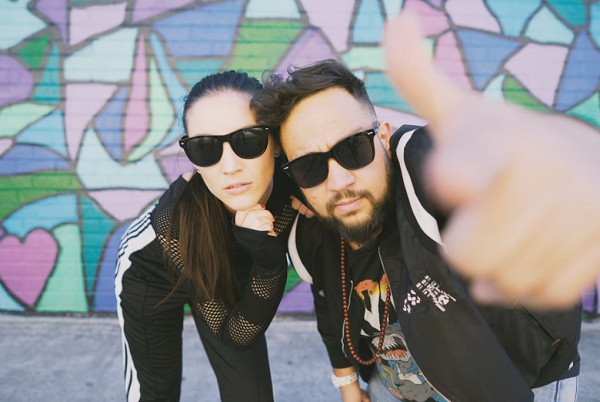 Independent artists usually have one goal: to make it big in mainstream and dominate radio and singles charts, where they can be noticed and heard around the world. They desire to share their music across nations and languages, with the hope that it eventually will reach the hearts of many, building up a strong following and eventually allow them to be discovered and sign with a top name record label, launching them to sold-out shows and a life of luxury.  
It is a nice dream. This past year, it has been easier for independent artists to break into the music industry and be heard more frequently since online services and streaming live music or concerts have become more essential and a way of musician life during the coronavirus pandemic. Ads have also been one of the best ways for indie artists to find their ground as of late. Getting a song featured in a commercial or clip for a big name brand can sometimes launch a band's music career. 
For some artists, this isn't just a dream; it has become a reality. Songs that have been discovered in the commercial scene have topped charts and helped creat even bigger fanbases. We will examine some indie artists who are making their way into the mainstream.
Band of Horses
This American born rock band was nominated for a Grammy for their album Infinite Arms back in 2004, having just started in the music scene. The band is made up of members Ben Bridwell, Creighton Barrett, Ryan Monroe, Matt Gentling, and Ian MacDougall. They have produced four more albums since. Their hit song "The Funeral" from their album Everything All the Time was featured in a Ford Edge commercial with a girl becoming mesmerized and distracted while looking through the moonroof, but the song has also been used in other tv series, video games, and advertisements as well. 
Munnycat
This indie-pop duo from Los Angeles writes and produces music for Marmoset, a well-known music licensing platform. The group consists of singers Katianne Timko and Khaled Tabbara, and they identify their music as 'noise pop.' They are perhaps best known for their music that's been featured in advertisements secured through their partnership with the music licensing agency.
Their hit song "Platinum Gold" from the same-name EP was featured in a Coca-Cola campaign for AHA sparkling water, which was just launched back in March of this year. Their songs have also been utilized in commercials for big-name companies such as eBay, Xbox, JCPenney, Target, and New Balance.
C2C (Coups2Cross)
A French musical group that has been around since the nineties, this group is known for the art of turntablism. They have developed their own unique performance style, using only turntables to create all of the instrumental music. They won Disco Music Club championships in the early 2000s and the success helped them perform around the world with eye-catching LED light displays, giving them many sold-out events in Europe. 
Their song "Down The Road" was featured in a Dr Pepper commercial about being individual, entitled 'One of One.' It's a mix of many genres including blues with harmonica melodies and drums. The band consists of the artists known as DJ Atom, DJ pFeL, 20syl, and DJ Greem.
Grouplove
Alternative rock is still making its way back into the mainstream. It was formed in early 2009 by Hannah Hooper, Christian Zucconi, and Sean Gadd. They were quickly named one of the best new bands in 2010 by Nylon Magazine. Their breakthrough album was also their debut album, entitled Never Trust a Happy Song, and their single "Tongue Tied" scored the band a number one spot on the Alternative Charts and was featured in several commercials including one for the Apple iPod Touch and Coca-Cola. 
Grizzly Bear
This rock band stemming from Brooklyn in New York loves to use both traditional and electronic instruments within the music. The band members include Daniel Rossen, Chris Taylor, Edward Droste, and Christopher Bear. They utilize some awesome vocal harmonies and have been classified in the music industry as a genre mix of psychedelic pop and folk-rock. 
When they launched their first record back in 2006 entitled Yellow House, it was very well received – The New York Times and Pitchfork both ranked it in their top albums list for the year. They opened for the big-name band Radiohead in 2008 and released their second album Veckatimest where it reached number 8 on the US Billboard chart. The second album was more of a pop record so it was more accessible.
Their first single from that second album called "Two Weeks" was featured in a Volkswagon commercial entitled 'PunchDub'. It was also used in a trailer for the film Crazy Stupid Love and they also had another song called "Slow Life" that was heard in the movie The Twilight Saga: New Moon. The band is very involved in charities, having contributed to the AIDS benefit album Dark Was The Night produced by the Red Hot Organization, and they even released a charity T-Shirt through The Yellow Bird Project.
You never know, the next time you're sitting at home watching TV you'll hear the next catchy tune and you'll want to find out the artist and song title so you can download it or listen to it on your streaming service of choice. Then, that catchy song may become a hit and launch a group's or artist's career. 
Some people view the idea of independent musicians being heard in commercials as "selling out" but it can be an ideal way for bands to break their way further into the mainstream by being a featured artist in a cool ad. And, a commercial is almost like a music video in a way. On the plus side, some bands or artists may also really identify with the product being sold, so it can be an honor to be featured that way – and the money doesn't hurt, either.