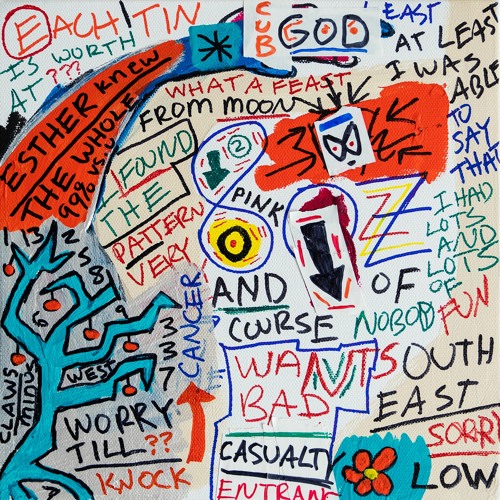 A track out today from Cubgod, "Ease Up" continues the artist's inventive vein of hip-hop, evidenced in April with the consuming "So Icky." The Los Angeles-based artist resembles parts Death Grips and parts Gorillaz, aesthetically, with a thumping bass-heavy beat that touts a darkly invigorating feel. The "going so hard," vocal at the 50-second mark kick-starts a frantic, climactic feel, aptly reflecting lyrics that dig into how anxiety and over-focus can stymie effectiveness. "Ease Up" impresses with its varied, captivating flow and standout production.
More on the track, per Cubgod: "Acknowledging the impending doom of our world and letting that fuel the 24/7 grind is fine, but sometimes we be clenching too hard to do any good. When you clench too hard, you can't be effective. This song is about giving yourself permission to "ease up" just for like, a second… because even Jesus got like 3 days to chill. Right?!?!"
—
"Ease Up" and other memorable tracks from this month can also be streamed on the updating Obscure Sound's 'Best of October 2020' Spotify playlist.