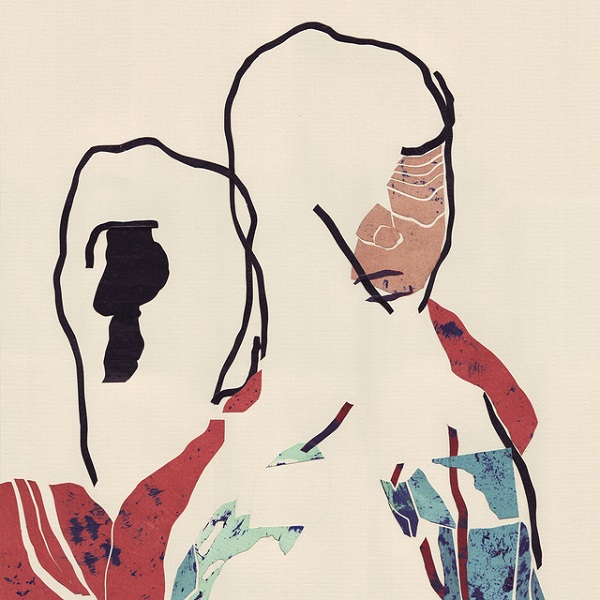 Lush, jangly charm is evident throughout "How Come?" — the latest from Stray Fossa. The band has impressed with multiple singles over the years. As such, I'm strongly anticipating the Virginia-based band's debut full-length album, due in April. "How Come?" is the album's first single, recorded in a single session at the band's Charlottesville, Virginia attic studio. Melodic layers of trickling guitar jangles assemble an engrossing intro, percussively accompanied past the 30-second mark as the vocals glide in. Sections heavier on bass and synth emphasis, like 01:40, also play with captivating qualities. "How Come?" is a hypnotic, jangly gem.
Stray Fossa explain more about the upcoming album below:
"The band's first full-length record was written and recorded entirely in the first half of 2020, a period of time that the world will collectively remember. The songs do not so much play into the zeitgeist as accompany it – weaved in and out of the record are themes of social isolation, anxiety and dissolution; inter-independence; restlessness; nostalgia; and collective memory, the last of which, given the band's lifetime of friendship, has long underlined their writing process. The songs are personal both to the three songwriters as individuals and to the group as a whole. A shared living room and late night discussions spun the thread that winds through the record from start to finish, while collaborative arrangement and Will Evans' meticulous production make it seem as if the ten tracks were carved from one sonic medium."
—
"How Come?" and other memorable tracks from this month can also be streamed on the updating Obscure Sound's 'Best of February 2021' Spotify playlist.
The track is also featured in the genre-based, best-of Spotify compilation Emerging Indie Rock.