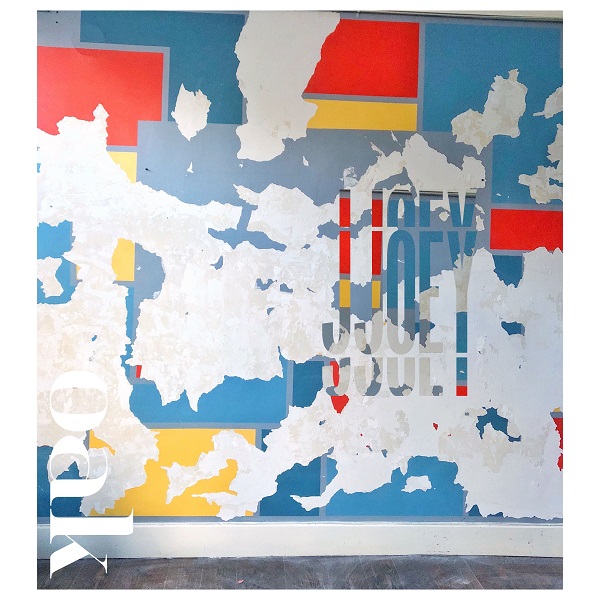 "Keep Close" is a track out today from jjoey, an artist based in NYC, impressing with the track "Paper Cups" last year. Touting playful guitars and suave vocals to start, "Keep Close" gears into heavier distortion and a nostalgic hook at the one-minute turn. The elongated vocal touch combines with thunderous guitars for a striking melodic shift, one that contrasts enjoyably with the more carefree verses. "Keep Close" succeeds with a hypnotic rock sound touting rewarding textural shifts.
"Keep Close" precedes jjoey's upcoming album Oak, out on April 1st. jjoey explains more about the forthcoming album below:
"Oak was written and recorded entirely by me in lockdown in my Brooklyn apartment over the course of April and May of 2020," joey says. "I had just released my first album from this project, Roll off your back, which was much more intimate and acoustic-driven. I spent a lot of time with that album mixing organic sounds with unnatural synthetic elements and wanted to do something completely different. Oak was a release of creativity and an effort to feel like I was back in a room with a band. I purposefully limited myself back to the basics of guitar, bass and drums and recorded the entire album in two large chunks, splitting it up later in the mixing process. Lyrically it captures that moment in time for me dealing with the pandemic, some major loss and coming to grips with overwhelming uncertainty and finding comfort in what I could."
—
"Keep Close" and other memorable tracks from this month can also be streamed on the updating Obscure Sound's 'Best of March 2021' Spotify playlist.