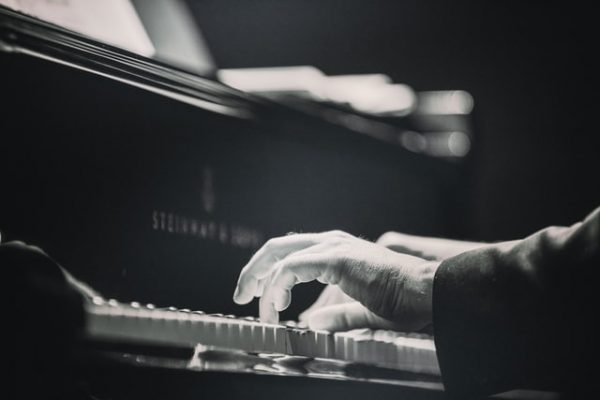 The piano has captured the hearts of musicians for centuries, and it continues to play an important role in modern music. Numerous iconic songs are performed on the piano from 'Imagine' by John Lennon to 'Your Song' by Elton John. Modern musicians, like Lady Gaga, also create their tracks on the piano. So, why not join them?
It's exciting to be a beginner and to learn new music! A great way to feel passionate about an instrument is to play the music you know and love, as it'll encourage you to practice. That's why we've asked professional piano teachers, Red Pelican – piano lessons in Los Angeles, to help us pick the 4 best modern tracks for beginners to play. 
Hello – Adele
Adele's music is extremely emotive, and 'Hello' is a beautiful track that isn't hard to play. You won't need to learn too many notes for this song, as the same chords are used throughout the track. Also, it's a slow tempo so you can take your time learning the notes.
All of Adele's songs are a crowd-pleaser, so 'Hello' is the perfect tune to learn if you want to play to friends or family. The original song is guided by the piano instrumental, and so you'll easily hear how the notes are meant to sound just by listening to it.  
Counting Stars – OneRepublic 
This song is very catchy, and most people can't help bopping their heads to the beats. It's an upbeat modern song that makes an ideal contrast to Adele's track. Also, playing this lively song will help boost your mood! 
The tempo may seem quick and complicated, but the chords are repetitive. Learning 'Counting Stars' will provide you with a chance to practice a faster song. Remember that the left-hand stays in the same place, so it's fairly easy to learn for beginners.
Watermelon Sugar – Harry Styles 
Harry Styles has just won his first Grammy for 'Best Pop Solo Performance.' So, there's no better time to learn 'Watermelon Sugar!' It's a fairly simple song on the piano and it's not too fast for beginners. 
The song is the newest on the list, and therefore it'll help you feel up to date with modern music. You don't move your hands too much for this piece, so it's a fairly simple track to play. Be different by learning a popular, new song!   
Clocks – Coldplay
'Clocks' has an iconic piano instrumental, which beginners can learn. Start by playing the introduction or riff. The riff may seem quick, but the notes are actually very simple as it's only three chords. Begin with a slow tempo and then speed the piece up when you're more comfortable. 
The piano makes this song distinguishable, so when you play it to people everyone will instantly know the lyrics. 'Clocks' is a great track to play when you want to bring people together and get your family singing.