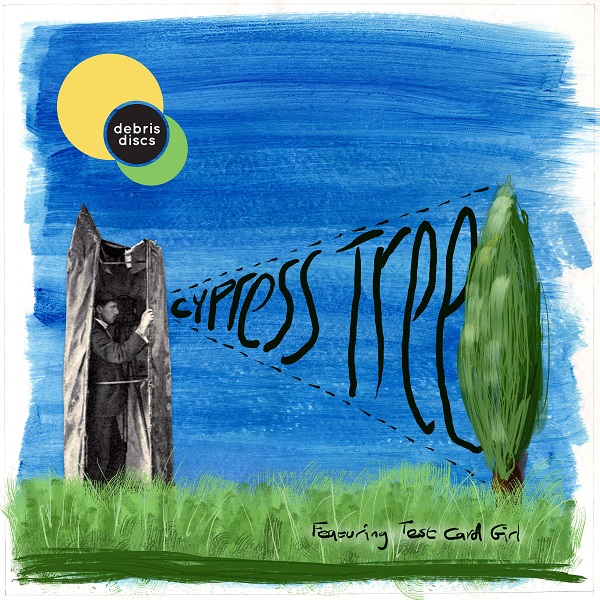 Impressing prior with the tracks "Animals" and "Daniel and the Apocalypse," "Cypress Tree" is the latest release from Debris Discs, James Eary's solo project. Fluttering guitars and serene vocals build a pleasant, gradually unfolding introduction, with Test Card Girl (aka Catherine Burgis) adding beautiful vocal harmonies. Pulsing synths and dual-vocals past the one-minute mark captivate, with the twinkling synth-laden charm continuing throughout alongside the hooky "no words to say," vocal refrain.
"Cypress Tree" is the second single from Debris Discs' forthcoming debut album. The lyrics are elaborated on below:
"The poetic lyrics depict the two sides of a soul simultaneously in despair and denial. From languishing in bed staring at cracks in the ceiling, to blocking out the dread with fantasies of a better life. They continually pass the buck, one side waiting for some kind of epiphany and the other greeted by the titular cypress tree. But maybe the way forward isn't revelatory or symbolic. Maybe it's just a gradual, pragmatic acceptance of taking each day as it comes. Just one thing less to do."
—
"Cypress Tree" and other memorable tracks from this month can also be streamed on the updating Obscure Sound's 'Best of April 2021' Spotify playlist.