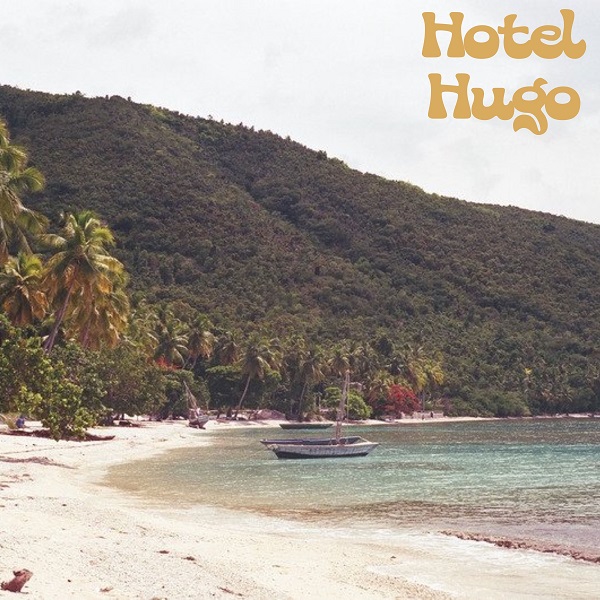 The debut single from Hotel Hugo, "paradise" excites with melodic guitar swipes and a playful bass line. "So what's it like in paradise?" the vocals ask before ascending to the shimmering central hook, exuding a power-pop allure reminiscent of Teenage Fanclub. The track's fairly nonchalant, straightforward beginnings evolve splendidly into this effervescent hook, inducing replays upon its first reprisal. The "grass isn't always greener," bridge plays briefly, although quite effectively, in gearing up to the chorus' second go-round. The vocals' range, from suaveness into soaring power-pop whimsy, consumes; the burst of guitars past the two-minute mark also engages. "paradise" is a hook-filled piece of sunshine from Hotel Hugo.
Hotel Hugo elaborate further on the track, below:
"The song started out as a demo I made with a 80s casio drum machine and an old acoustic guitar. As the song evolved, I imagined it with some twelve-string and violin to add a more lush, airy element.

The song deals with the frustration of feeling "landlocked" by a situation and longing for an escape. I also playfully poke fun at my own discontentment as a means to gain perspective.

When I sat down with my band to track this song, I asked them to play the verses like they were slightly irritated. This would lead to an opening up in the chorus that, to me, feels taking a deep exhale."
—
This track and others featured this month can be streamed on the updating Obscure Sound's 'Best of March 2022' Spotify playlist.