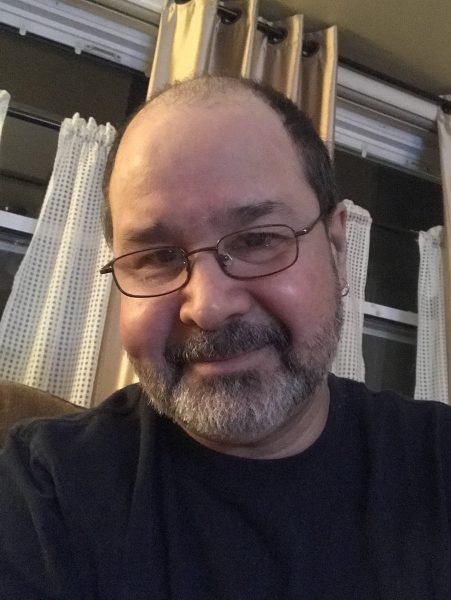 We chat with NYC multi-instrumentalist and producer Cos, recently featured with his album Grace.
Your new album, Grace, plays with a consuming prog-rock and sophisti-pop styling. Early in your career, when starting out and playing with local club bands inspired by prog-rock groups, was there a particular album or artist that resonated with you especially?
Well, of course, there are all the usual suspects which I will not bother enumerating right now but I can mention 3 specific albums which had a significant influence on my writing development.
Kansas – Song for America
Especially the title cut which kind-of serves as a template for what I consider my "epic tracks" which tend to be around 10 minutes in duration. Many times, longer pieces of 20 minutes or more tend to sound like a bunch of shorter bits tied together with transitions and a couple of recurring themes rather than one cohesive piece of music. Song For America is a concise expression of a storyline with music that perfectly complements the lyrical theme.
David Sancious and Tone – True Stories
The melodic expressiveness of David's music coupled with the R&B influence and the soulfulness of Alex Ligertwood's vocals is just phenomenal IMO.
Todd Rundgren – Hermit of Mink Hollow
Todd's chord progressions and taste for great melodies has always heavily influenced my writing over the years.
For me, there are 2 golden rules to songwriting: 1- every song needs a hook no matter how long or complex and 2- there is no substitute for a good melody.
You've involved guest vocalists on releases throughout your career, including Grace, including the excellent Jessie Wagner on the riveting two-parter "Resurrection." How do you find vocalists that align cohesively with your songwriting and stylistic presentation?
In the case of Resurrection, I knew I needed a powerful female vocal performance to make it work. I reached out to several of my old friends still involved in music and luckily hooked up with Jessie through my childhood friend, Rob Liano, and she absolutely killed it!
Have you performed your material live recently?
Unfortunately, I have never had the opportunity to perform my own material live to a receptive audience which, I'm sure, would be an extremely fulfilling experience. I have not performed live since my 20s and I really don't see that happening given the amount of time and effort which would be required. I haven't had the good fortune of connecting with like-minded and willing musician collaborators over the years.
Do you have a specific process or ritual when creating new music?
I don't write many lyrics. I feel I do my best work when presented with a lyric which moves me and inspires my writing. I prefer lyrics about real people and real-life experiences. The lyric and music should be a unified expression of a theme, a storyline with the associated emotions. Good music makes you "feel" and should touch your heart.
Any favorite artists or albums you're listening to at the moment?
I am constantly listening and seeking out new music to inspire me. I am a huge fan of Luka Zabbini's band, The "Barock Project", and a newbie on the scene, "Jonas Lindberg & The Other Side". Both are great talents and their music is extremely melodic and tasteful without being overly complex. I am not a fan of music that beats you over the head with chops and dexterity with no real expressive purpose.
If you could collaborate with any artist, alive or dead, who would it be?
I would have to say Todd Rundgren in his prime. A musical genius in my judgement. Today, maybe Neal Morse. He is a brilliant prolific contemporary artist who I could definitely learn from.
What do you find is the most satisfying part of being an artist?
It fulfills a need for expression. I believe all songwriters would agree that's the main driving factor.
What is the biggest challenge you find in today's music industry?
There is so much great young talent out there, it's very hard to get noticed. Plus, with modern computer recording technology, almost anyone can make decent quality recordings these days.
What's upcoming for the project?
I will continue to market my existing catalogue and probably start writing new material in the coming months. Who knows what the future may bring!
Stream Grace, below: